Blackpool Grand Theatre – until 27 May 2023
Reviewed by Debra Skelton
5*****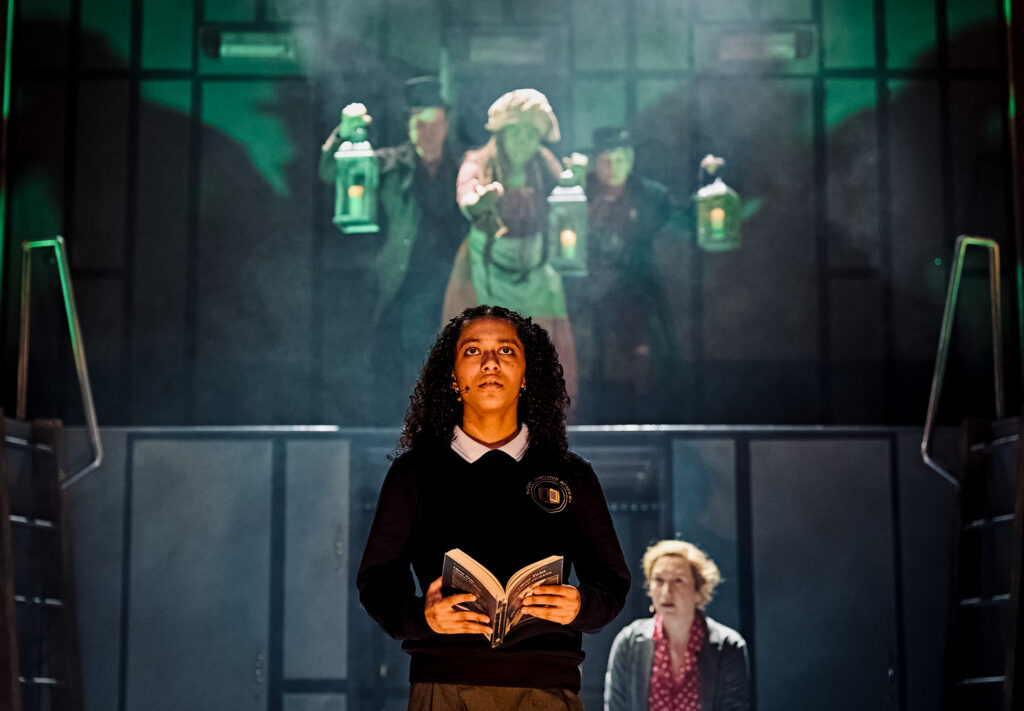 "Oliver Twist with a twist – you have to see it to believe it"
Unexpected Twist is based on the children's story book written by one of the most renowned children's authors, Michael Rosen. It cleverly combines two stories in one, Rosen's story and the Dicken's classic with a clear recreation of each character based on the iconic characters in Oliver Twist.
The story is set in a contemporary urban setting around Shona a teenage girl whose mother has passed away and father who has lost his job. This means that they move from place to place resulting in a struggle to support themselves and end up living predominantly on chips.
When Shona starts at a new school which is okay as far as schools go, she is still going through significant issues at home as now her maternal grandmother has become ill, and money is still tight so settling in is not easy. When reading through the book being taught in Miss Cavani's English class which is Oliver Twist, Shona realises that there are quite a lot of similarities between Oliver's life and her own and she starts to compare people in her life to characters from the novel.
Unfortunately, Shona becomes involved with the wrong crowd after being offered a free phone which sparks the start of discovering easy ways of making money even if it is illegal. This causes great concern for her father and especially her grandmother who does not want her to take after her dodgy business lifestyle.
By using the story of Oliver Twist, Miss Cavani, helps not only Shona but the rest of the class to understand areas such as illness, family, social care, poverty, and antisemitism. For Shona, Miss Cavani's sympathy and concern helps her to understand the situation that she is in and how to get out of it.
This production starred Drew Hylton as Shona, Rosie Hilal as Miss Cavani, Thomas Vernal as Dad, and Polly Lister as Nan with an incredible cast that created such a presence on stage. Their voices were truly amazing and with the use of Beatboxing this created a unique way in which to tell a tale.
The production also needs special thanks to Conrad Murray for musical direction, Frankie Bradshaw for creating a set to adapt to all scenes, Leigh Davies for sound, Rory Beaton for the dazzling lighting and Arielle Smith for the streamlined choreography.