Mayflower Theatre, Southampton – until 27 May 2023
Reviewed by Gemma Gibson
4****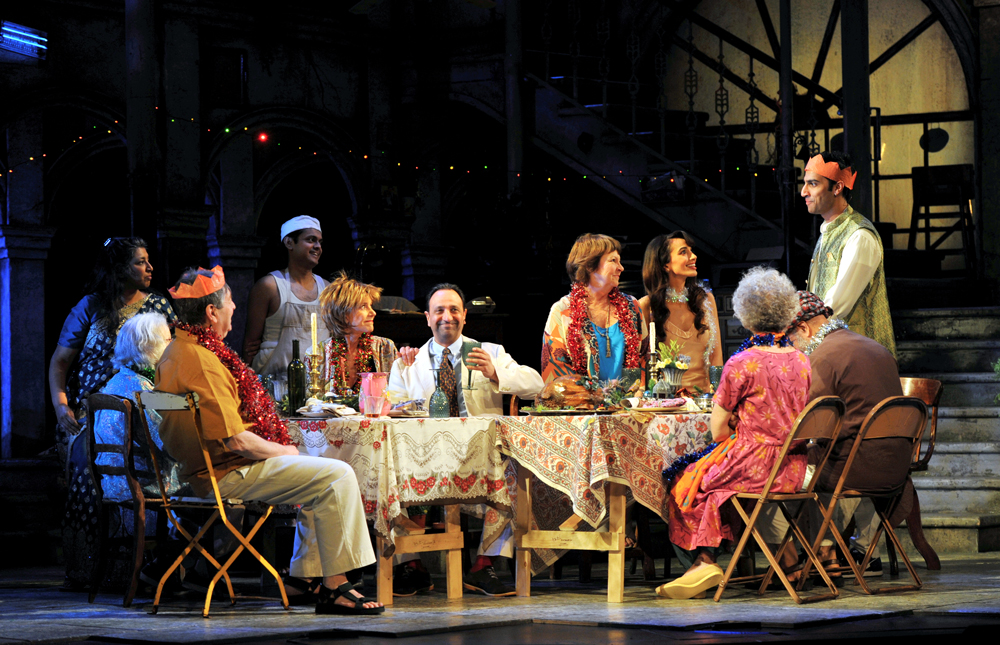 The Best Exotic Marigold Hotel is a love letter to growing old and growing old well. And with the backdrop of India, what's not to love?
A group of seven eclectic British retirees travel across the world for a new start and adventure, where their lives quickly intertwine in the setting of a run-down hotel.
Despite the lack of promised luxury, The Marigold quickly finds a place in the hearts of its guests, with some twists, turns and interesting Indian cooking along the way.
This wholesome, feel-good comedy by Deborah Moggach will leave you with a new appreciation for growing old and living life to the full.
It was lovely watching each character transform with the charm of India, opening their eyes to the wonder of new opportunities and change, no matter their age or background.
The casting of this show is exquisite. You can't help but admire each character for their quirky one-liners, exciting secrets and warm hearts. It really is the best mix up of people played by some brilliant actors.
Madge, played hilariously by Belinda Lang, got the biggest laughs on opening night, while Evelyn (Tessa Peake-Jones) won the audience over with the biggest character growth. Muriel (Marlene Sidaway) was my favourite, an absolute sweetheart oozing charisma and warmth.
Hotel owners Sonny and his mother Mrs Kapoor (Nishad More and Rekha John-Cheriyan) are at the core of the show; not only frantically keeping a falling apart building on its feet, but celebrating Indian culture and customs and the importance of union, family and love.
This cast is energetic and effortlessly funny, a complete joy to watch.
While the set is quite static the hotel is a marvel to look at (especially transformed onstage for Christmas!), and the use of music and colour captures the history, nature and vibrancy of India beautifully.
My favourite scenes include the ending (fulfilling my love of dance and parties), the group coming together to create an advert for the hotel, and a touching revelation by Dorothy, played eloquently by Paola Dionisotti. 
The Best Exotic Marigold Hotel is a great night out, reminding you that you're never too old to take a chance and try something new. I'm ready to retire to India.