Dominion Theatre – until 29th April 2023
Reviewed By Emily Cliff
5*****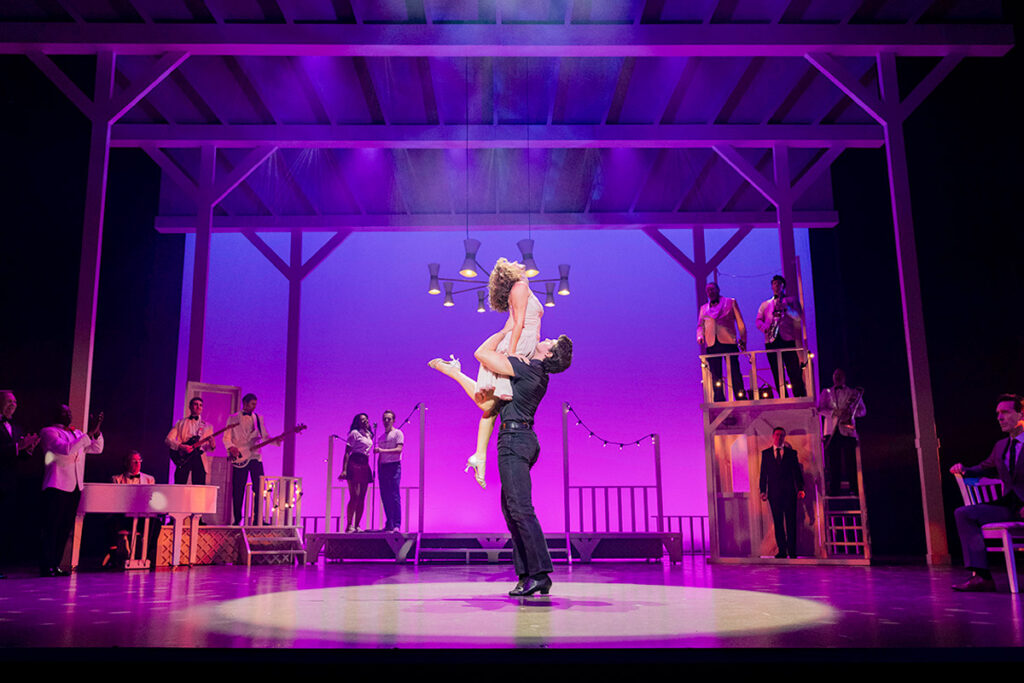 I must admit when writing this review that it is not my first time seeing Dirty Dancing on the West End, I was lucky enough to witness the fantastic show last year. But my my, what a difference a year makes. I said it last year and I will say it again, the experience of Dirty Dancing on stage is an unmissable, fantastic and simply magnetic experience that you cannot skip out on.
Compared to last year's production, it seems like there has been more content from the film added into the onstage productions. Small yet iconic scenes and interludes that we missed last year were included in this year's stage production. For example, that iconic interlude of Baby Housman dancing over the bridge after a dancing lesson with Johnny was something we missed out on last year. Perhaps with the new producer on the project we can only expect this to get better and better.
Reprising their roles as Baby and Johnny, Keira Malou and Michael O'reilly shared the same electric chemistry they did last year. Making each scene widely sexy, stylish and sleek. Last year marked Kiera Malou's West End Debut, and oh my god what a debut it was. Over 12 months you can really see the improvement in Keira's dancing and acting, showing more strength in lifts and more confidence in owning the stage. As ever, Micheal O'reilly charmed and captivated the audience with his performance as Johnny Castle. With the amount of wolf whistles and screams the audience let out at that scene you would think we were at a One Direction show.
Now of course, the elephant in the room – THE lift. The pair made this extremely difficult dance lift seem so effortless I almost attempted it in my living room when I got home. It must have taken weeks of training rehearsing to get it perfect, sitting here talking about it now my mind is still completely blown away by the stamina and strength of the dancers on stage. All of the company numbers were performed with just the right amount of energy, and nobody seemed like they were trying too hard.
I think it is fair to say that this show has painted the town pink once again, dripping with sex appeal. You do not want to miss this show. From the amazing cast to the brilliantly self aware comedic scenes Dirty Dancing on stage is truly something special. Supported by a fantastic cast, and extremely talented on stage band and the most iconic and wonderful soundtrack, once again i am telling you to listen to your Hungry Eyes and trust me, you will have the Time of Your Life.