Yvonne Arnaud – until 28 January 2023
Reviewed by Heather Chalkley
4****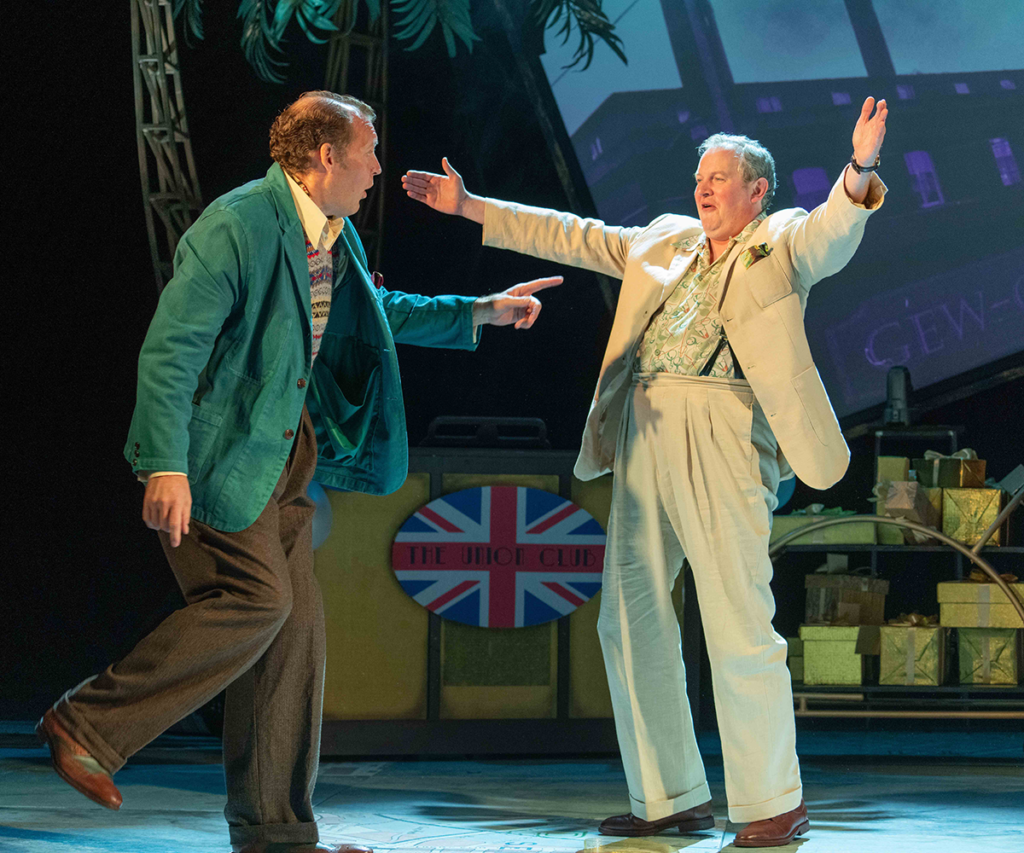 This comedy caper originally came out of the Ealing Studios in the early 1950's, a post war film that still takes the odd swipe here and there at the 'enemy'. Writer Phil Porter brings it to life for the stage, with the classic unlikely gang transcending class, brought together by the skills needed to pull off the heist.
Miles Jupp (Holland) takes great delight in glamourising the tale of his successful heist, in an expat club in Rio De Janeiro. Justin Edwards (Pendelbury) takes great glee in playing his unlikely stooge. Convincing themselves that visitor Farrow (Guy Burgess) is a film director, fellow expats and club staff are willing players, unfolding the tangled web of the robbery, striking ensemble poses in farcical fashion.
This action packed caper, takes you on twists and turns from the moment a fleck of gold lands on Jupp's (Holland) shoe to him being led away in cuffs. The cast offer a variety of characters, switching between proper cockney, working class men portrayed by upper class Lady Agnes (Tesa Churchard) and Audrey (Victoria Blunt) to stereo typical French characters played by Brazilian hostess Fernanda (Aamira Challenger) and entertainer Sammy (Tim Sutton). The supporting cast all play a group of English school children at one point! You certainly have to keep your wits about you to keep up!
The magic of the play is created by fantastic staging and props, with moving parts that emerge as an Eiffel tower that Holland (Jupp) and Pendlebury (Edwards) climb! The cast move with ease sometimes passing props between them in comedic style.
This retro play is pure escapism for all generations.