Sadlers Well Theatre – until 24th May 2023
Reviewed by Heather Chalkley
4****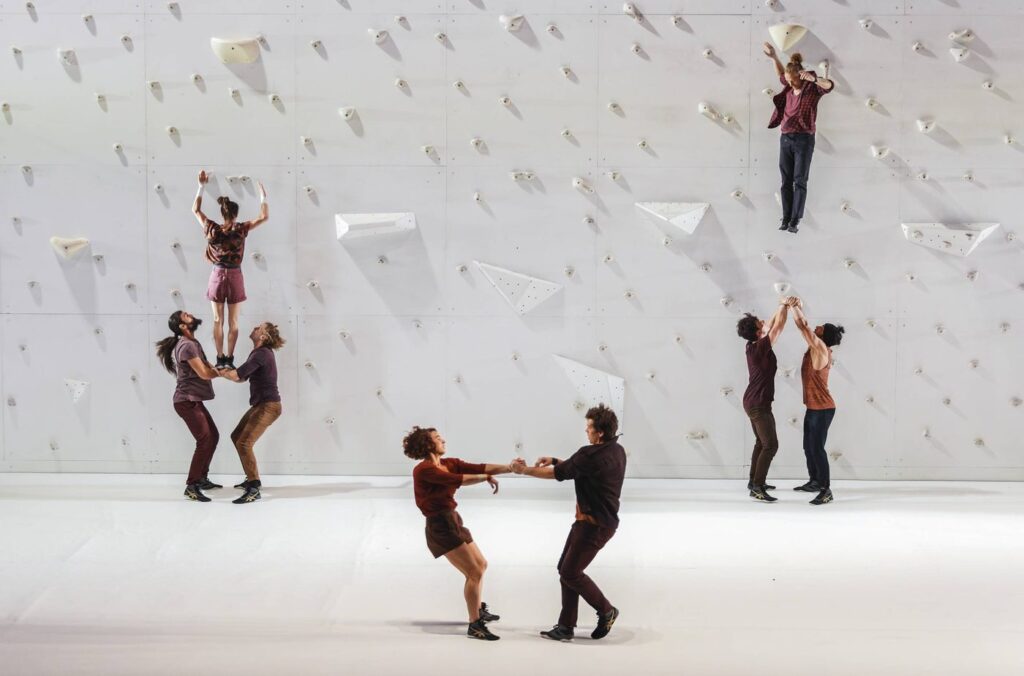 Chaillot Théâtre national de la dansa bring you a unique piece that explores the boundaries of flight and freedom. The grace and fluidity of movement is almost hypnotic, except the strong dose of jeopardy that keeps you fully attentive.
The merge between art and extreme sports is reflected beautiful in the strength and skill of the performers. The dialogue, although small it is mighty in its impact. Rachid Ouramdane's choreography creates a sense of flight and yearning to be at one with the sky, to be free. Fear is ever present, hovering in the very air. In its simplest form, the challenges faced in life that evoc such strong emotion are played out here by facing intense fear on the rock face or high wire and overcoming it. Throw in self doubt, fear of failure, need to achieve and you have an explosive cocktail expressed through spectacular movement and dance, using a climbing wall and high wire as the stage!
The set and staging is cleverly done so the projection of the cliff faces on the climbing wall feel quite real. The only mar for me is the quality of music. It is too loud and slightly distorted.
If you want an hour of exhilarating escapism that takes you into another worldly place, Corps Extrêmes will not disappoint.