Crucible Playhouse Theatre, Sheffield – 1st November 2022
Reviewed by Sophie Dodworth
3***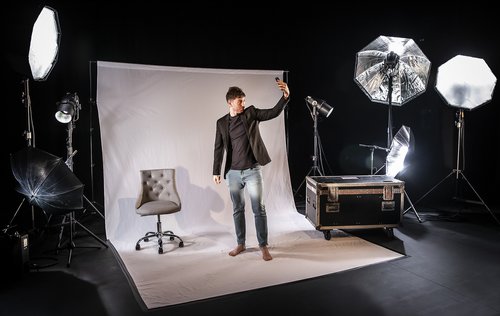 Emmerson and Wards' The MP, Aunty Mandy and Me arrives at The Sheffield Playhouse for one night only on its last night of its first ever UK tour, direct from the Edinburgh Fringe 2022.
The one-man show is written and performed by Rob Ward himself and sends you on a crazy, comedic journey with him during the (just over) one hour performance. Ward tells the story of Dom, an 'Instagay' wannabe influencer, living at home with his MDMA popping mum. He's looking for love and hoping to find a man who he can share his passion for steam trains with; however this is not so easy for him due to his panic attacks and lack of gay men in his tiny village. Things on that front alter a little when he arrives for a visit at his local MPs office…
Ward takes on every character in the show, executing with ease and communicating clearly with the audience. You feel all the emotions along with Dom, right from the playful opening to an especially poignant scene where his mum has had a little too much MDMA. This really is credit to Ward himself for his acting but also the effect that the lighting by Will Monks and sound by Iain Armstrong have on the show. A one-man show can be incredibly difficult to keep you engaged but this has all the ingredients to keep you hooked. The set is simple but you're transported to different places and scenes easily through the direction and talent of all involved.
This show is certainly not for the faint hearted/anyone offended with use of profanities or details of extremely explicit, sexual acts. The storyline also explores consent, coercion and grooming within the gay male community but Ward offers support at the end of the show with details of Survivors Manchester who actually support the tour.
A funny, wild and sometimes serious play with extreme talent running through it.