Arts Theatre, London – 4 December touring until April 2023
Reviewed by Claire Roderick
4****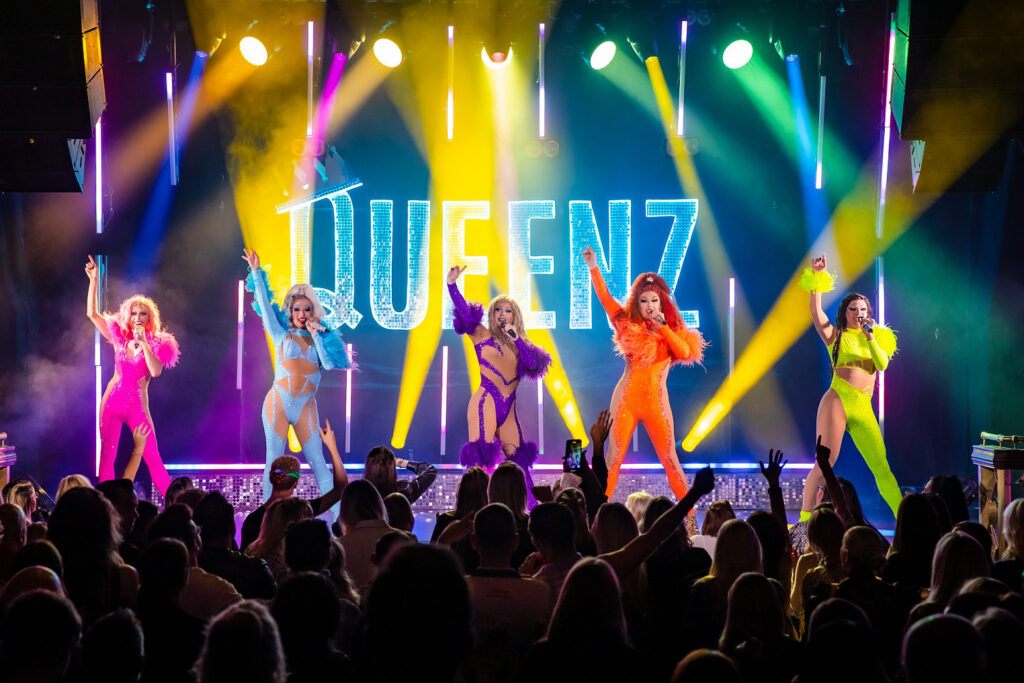 The fabulous Queenz tour came to London on their UK tour and blew the roof off the Arts Theatre. The five drag Queenz are fierce and funny, with vocals to die for. The show's biggest selling point is that the Queenz amazing vocals are live, with incredible versions of uplifting anthems.
The five Queenz Belle DuBall (Ben Sell), Dia Monte (Jaymi Hensley), Billie Eyelash (Luke Hall), Candy Caned (Josh Hanson) and ZeZe Van Cartier (Lew Ray) have beautiful voices and share some great schtick in the first sections, with faux battles for the spotlight as they belt out songs by Whitney, Cher and Tina Turner. Their Spice Girls medley has the audience on their feet and the party atmosphere is intoxicating.
Dia Monte takes care of most of the audience interaction, roasting willing victims with glee so that it's hard to tell who's enjoying it more. Each Queen gets her big solo in the latter part of the show, getting the chance to showcase their vocals and individual style. The wonderfully poignant finale begins with a gorgeous version of True Colours (with a proper boyband style key change as they abandon their stools) in a heartfelt message of tolerance, solidarity and love for the LGBTQ+ community. After such emotion, the night has to end with another joyous medley of hits from the Queenz that leaves the audience screaming for more and dancing out of the theatre as they wait for a photo with the Queenz.
This sequinned spectacular is one hell of a night out – grab your glow sticks and have a ball.
For tour dates and venues check queenztheshow.com