EMPIRE THEATRE, LIVERPOOL – UNTIL SATURDAY 11TH MARCH 2023
REVIEWED BY MIA BOWEN
5*****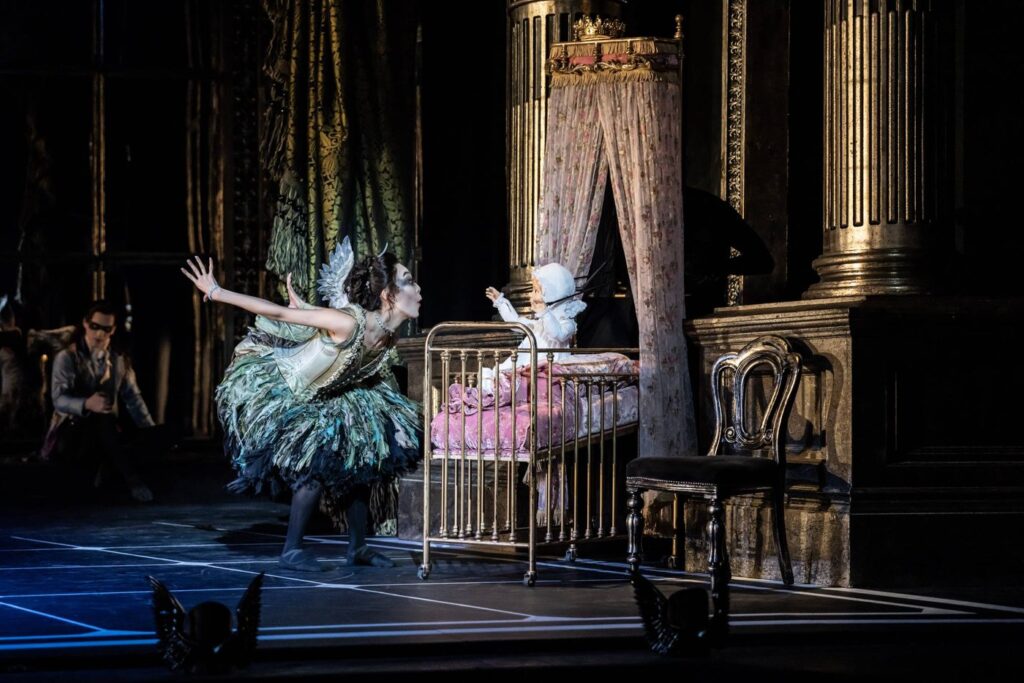 It has been an enduring aspiration of Matthew Bourne, following Nutcracker! and Swan Lake to complete Tchaikovsky's ballet masterworks. Sleeping Beauty has enchanted international audiences throughout the UK and across the globe, making it the fastest selling production in the company's history. New Adventures is celebrating the 10th anniversary of this alluring dance-theatre production with a lengthy UK tour until April 2023. Bourne's Sleeping Beauty has been brought back to life, with a new cast and emerging artist apprentices. New Adventures takes Tchaikovsky's classic storybook ballet and goths it up, offering something beautifully unique.
The dancing from the whole cast is superlative and technically brilliant throughout, blending a variety of dance styles and bursting with energy; it looks like they are having so much fun on stage! Most of Bourne's choice of dancers are largely trained in performing arts rather than ballet schools.
There are superb performances from Cordelia Braithwaite as Princess Aurora, who is pert and charming when awake and impressively inanimate in her sleeping state, she exudes grace. Leo the Royal Gamekeeper, her love interest is played by Stephen Murray and together they have a great chemistry on stage. There are also strong performances from the villains, Carabosse the Dark Fairy and her son Caradoc, Leo's love rival, both performed breathtakingly by Ben Brown. Dominic North as the King of Fairies and Count Lilac makes an indelible impression with his strong dancing.
The original ballet score is long, but Bourne ensures that the timeless tale of good vs evil does not lose momentum and plays out in four scenes in two acts, rather than four lengthy acts. He captivates the audience with such detail, drama and humour, the way he choreographs his storytelling.
Sleeping Beauty is, of course, a love story and a triumph of good over evil. Described as a gothic romance, this story begins in 1890, the year Marius Petipa's famous ballet was first performed in St Petersburg, Russia and takes us right up to the awakening scene in the present day.
Lez Brotherston's beautifully enchanting set and spectacular costumes will transport you from the halcyon days of the late Edwardian era through to the modern day.
As always with Bourne's work there is inventiveness. In this world full of magic, fairies, vampires, love and romance, he creates memorable theatre and characters.