New Vic and Told by an Idiot co-production
The Killing of Sister George
Written by Frank Marcus
Directed by Paul Hunter
Friday 21 April to Saturday 13 May 2023
New Vic Theatre, Newcastle-under-Lyme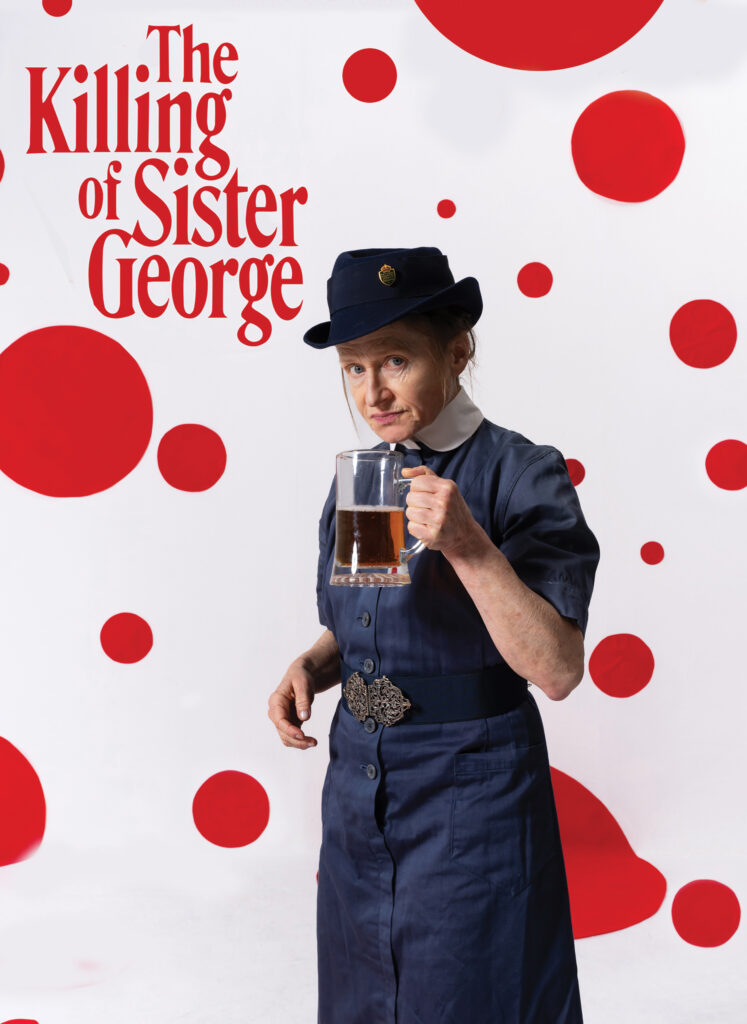 RARE REVIVAL OF CULT 60S CLASSIC
THE KILLING OF SISTER GEORGE BROUGHT TO VIVID LIFE BY
NEW VIC THEATRE AND TOLD BY AN IDIOT
An in-the-round staging of an iconic black comedy
Directed by Told by an Idiot's Artistic Director, Paul Hunter
Cast includes founder member of Told by an Idiot, Hayley Carmichael in the year the company celebrate their 30th anniversary
The New Vic Theatre and renowned theatre company Told by an Idiot will collaborate for the first time this April on a rare revival of the cult '60s classic, The Killing of Sister George.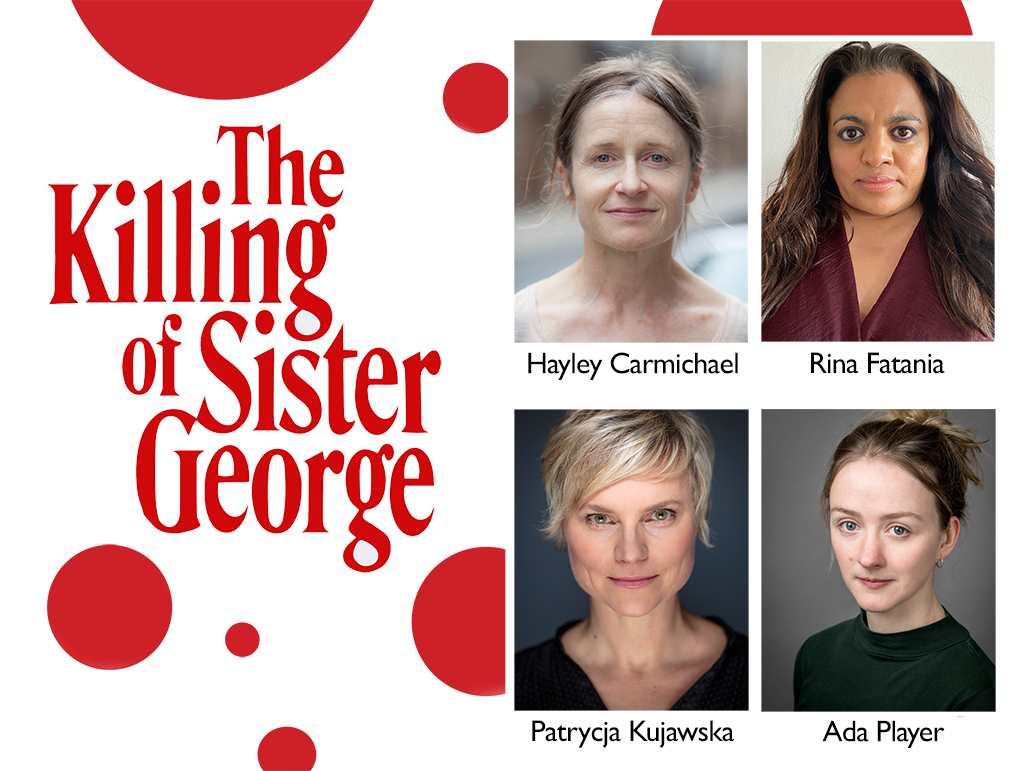 Told by an Idiot Artistic Director, and director of the production, Paul Hunter said: "We are delighted to be co-producing The Killing of Sister George with the New Vic Theatre, in their glorious in-the-round space. At Told by an Idiot we have always been fascinated by inhabiting the space between laughter and pain, and always searched for the snarl beneath the grin. When we find ourselves drawn to a script it is often because we are looking for work that puts the audience in a place where they don't know whether to laugh or cry. This was my reaction when out of curiosity I stumbled across this acclaimed 1960's play, and I'm really looking forward to reimagining it with a fantastic cast in the Idiots 30th anniversary year".
Artistic Director of the New Vic, Theresa Heskins, said: "As a long-time admirer of Told by an Idiot's approach to theatre, I'm so looking forward to working with them for the first time as we adapt the landmark drama, The Killing of Sister George, to fit our unique space."
Written by Frank Marcus, this acerbic comedy drama observes the life of June Buckeridge, who plays the role of kindly district nurse Sister George in fictitious radio soap opera 'Applehurst'; in reality June is a swaggering foul-mouthed loose cannon whose career and lifestyle is under threat. Set during the 1960s, a period of great social change, the play explores the volatile relationship between June and her partner Alice (Childie), and the effect the demise of her fictional character has on her. Famously adapted into a film in 1968 starring Beryl Reid, the play incorporates wicked humour with moments of surprising tenderness and is a thought-provoking look at the human condition and what happens when the world decides a woman is past her 'sell by date'.
Brought to vivid life through Told by an Idiot's physical theatrical style, with a sensational design by Lulu Tam, the 2023 recipient of the Naomi Wilkinson Award, The Killing of Sister George features Told by an Idiot co-founder and award-winning actor Hayley Carmichael (First Love Is The Revolution, Soho Theatre; The Prisoner, Les Bouffes Des Nord) as June Buckeridge; Ada Player (The Cult of McIntyre presents: Other Worlds, Bristol Improv Theatre; Mr Burns, A Post-Electric Play, The Loco Club) as Alice "Childie" McNaught; Patrycja Kujawska (Bagdad Café, The Old Vic/Wise Children; The Grinning Man, Bristol Old Vic) as Mercy Croft and Rina Fatania (The Art of Illusion, Hampstead Theatre; Favour, Bush Theatre) as June's neighbour, Madame Xenia.
The Killing of Sister George is at theNew Vic from Friday 21 April to Saturday 13 May 2023. For more information visit newvictheatre.org.uk.