EMPIRE THEATRE, LIVERPOOL – UNTIL 1 OCTOBER 2022
REVIEWED BY MIA BOWEN
5*****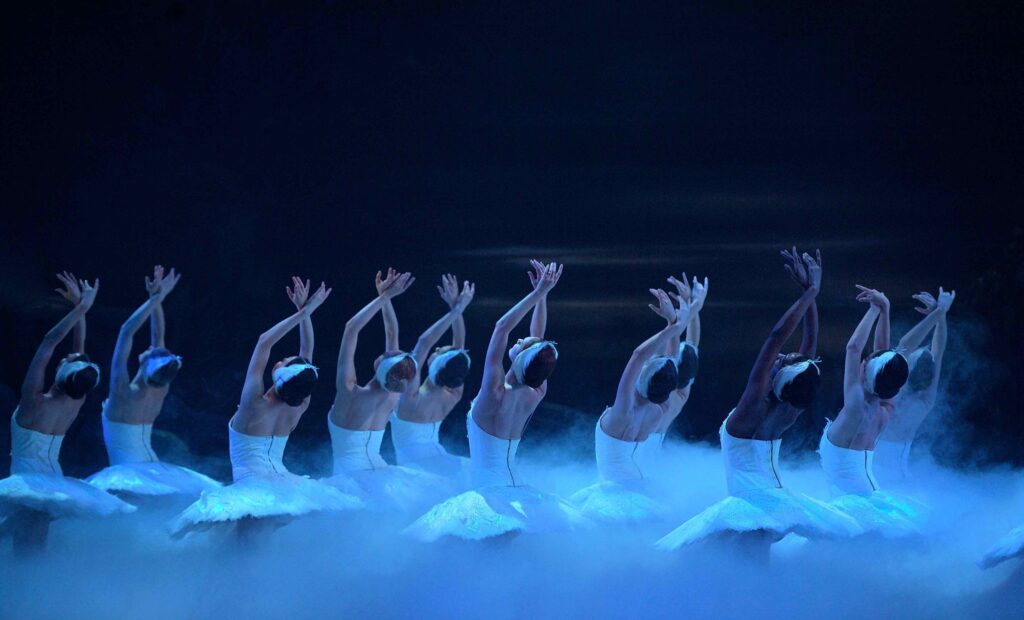 The English National Ballet returned last night to Liverpool with Derek Deane's grand and long relied on production of Tchaikovsky's Swan Lake. It was originally devised as an arena show, in-the-round performed at the Royal Albert Hall, and then adapted for traditional theatre staging. This revival of Deane's 1997 staging is just as big and spectacular, in every way.
I have been very fortunate to have had the pleasure of seeing the ballet Swan Lake in different countries and last night's performance of The English National Ballet at the Empire Theatre, had me sitting in my chair, flabbergasted. It was absolutely breath-taking.
The opening Act fulfilled all my expectations with the immersive set design, costumes and choreography. As a whole, the company is outstanding, every single dancer was superb.
The Lead Principle, Erina Takahashi who performs Odette, was stunning. The technically and artistically demanding double role of Odette (White Swan) and Odile (Black Swan) is perhaps the most difficult in all ballet and Takahashi executed both roles impeccably – there is something unreal about her. She was at her most captivating in the Black Swan section.
Prince Siegfried, performed by Lead Principle Francesco Gabriele Frola, is a gifted dancer. His solo's were outstanding; his energy and leg positioning superb. He displayed remarkable control and neatness when he landed with his jumps.
First Soloist, the sorcerer Rothbart performed by James Streeter, was brilliant and his costume magnificent. For me the true standouts of the evening, were the swan maidens, with their united discipline, stamina and focus, they were mesmerising. The performance I was looking forward to the most, was the Dance of the Cygnets and I was not disappointed, the audience celebrated with a loud cheer.
Sometimes the storytelling in ballet can be difficult to follow but in last nights performance it was very clear and easy to follow. The orchestra needs commending, as they were just amazing! The score matched the action on stage and perfectly complimented the graceful swans of the corps de ballet.
This performance has two intervals with a pause after the first act.
It is no wonder Swan Lake is one of the most popular ballets of time and this production is most definitely a delight for the dedicated enthusiast or first-time ballet goer.