Newcastle Theatre Royal – until January 15th 2023
Reviewed by Stee Leahy
4****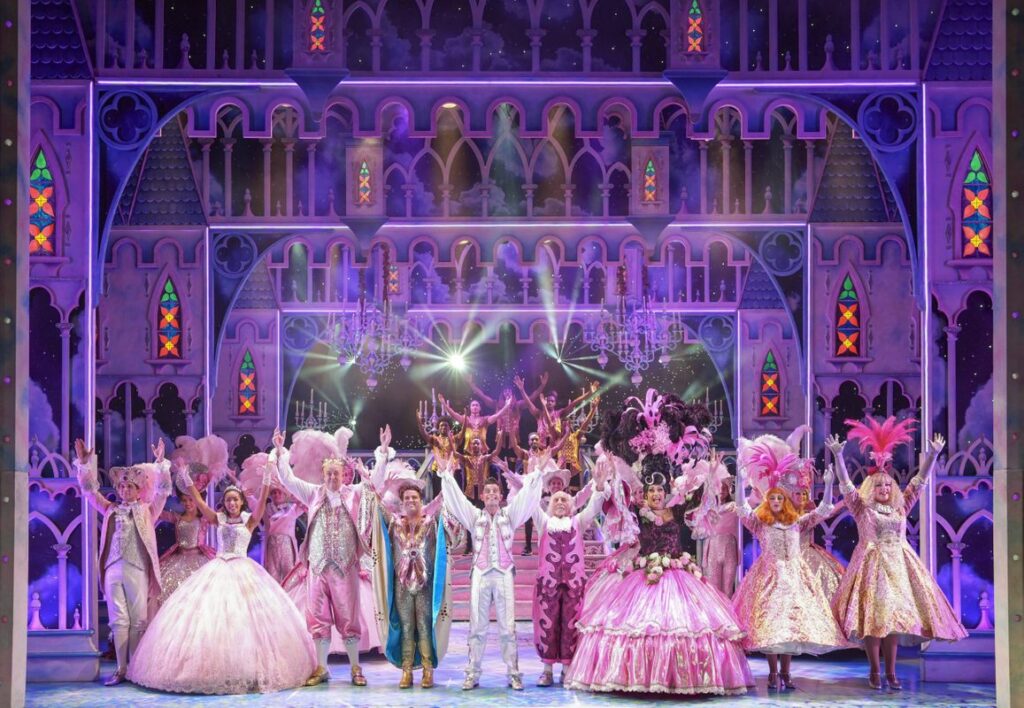 It's panto time! My absolute favourite time of the year and what better way to start off panto season 2022 than with this cracker, the Fairy Godmother's…. Sorry, I mean the Fairy Godfather's of all pantomimes, the most magical of them all, Cinderella. 
This show started with an absolute bang, in every sense of the word. We were welcomed to the story by an ensemble of fairies, dressed in wonderful costumes and performing perfectly executed choreography led by the Fairy Godfather himself, the show stopping Joe McElderry. Surrounded by glittering sets, Joe's voice serenaded and entertained every single audience member from the moment he began to sing.
It was wonderful to see Joe back at the theatre royal for his 2nd year, a tradition I hope continues for many years to come. Joe is possibly one of the most likeable performers I've ever seen on the stage. He comes across incredibly well. His charm, whit and charisma make a perfect fit for pantomime, not to mention his perfectly crisp and utterly enthralling vocals are hard to beat. I'd love nothing more than for Joe to become a permanent fixture at the Theatre Royal's pantomime, along with Danny Adams, Clive Webb and Chris Hayward.
Speaking of Danny Adams, what is there to say about this incredible performer. From the moment he arrived in his father's (Clive Webb) pumpkin truck, he had the audience eating out of the palm of his hands. Adams plays Buttons, the lovable, yet very silly sidekick to the leading lady herself – Cinderella, played perfectly by the beautiful Oonagh Cox.
Britains Got Talent's 'Flawless' were a great addition to this already stellar cast, providing hip hop routines as the Prince Charming's palace guards.
Mick Potts was hilarious as usual, playing Dandini, the royal advisor. With nothing more than his physicality and facial expressions, he had the audience in stitches.
Watching Danny and his father Clive perform together on stage is wonderful. There's something magically captivating about their relationship, there is no wonder that this is the pairs 17th pantomime at the Theatre royal. I can't wait to watch Pinocchio next year. 
The Theatre's resident dame, Chris Hayward took and delivered the role of the wicked Stepmother with conviction and flamboyance. A true pro.
The set was an absolute spectacle, sparkling from start to finish with glitter and delicate artworks.
The special effects were like something I've never seen before, in particular, Joe McElderry's Fairy Godfather's magical painting, literally painting on Cinderella's ballgown before our very eyes.
I would definitely recommend Newcastle Theatre Royals 'Cinderella', truly one of the most magical story's ever told.