Lyceum, Sheffield – until 10th September 2022
Reviewed by Alison Beaumont
5*****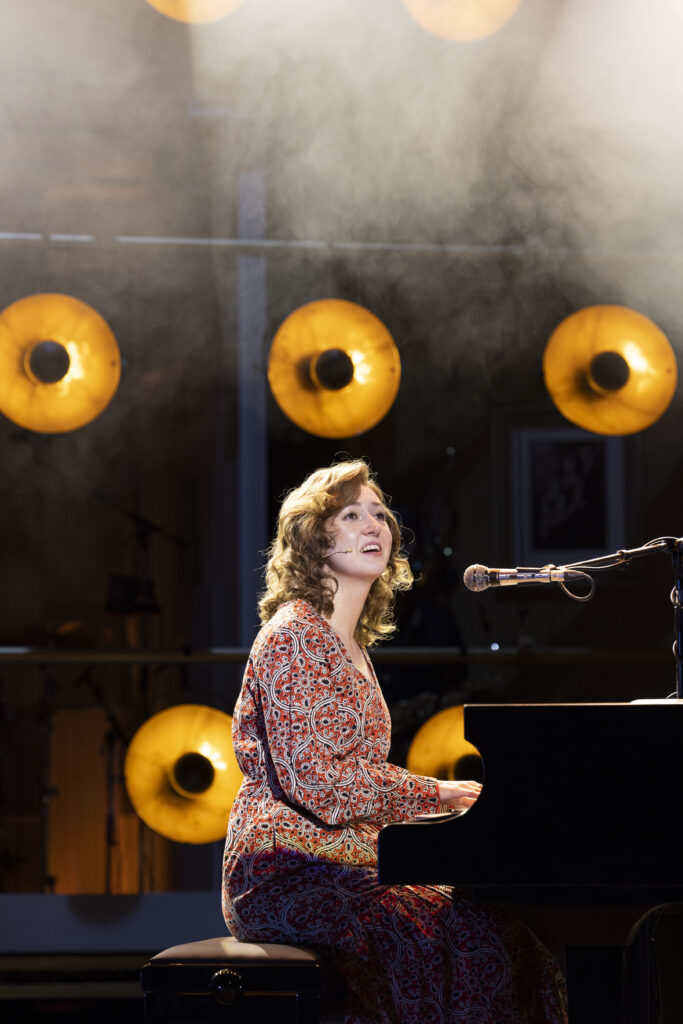 Beautiful tells the true story of Carole King and her rise to fame as a singer songwriter. At the age of 16 Carole pitches her first song (It Might As Well Rain Until September) to Don Kirshner a New York producer who gives Carole her first break. Not long after Carole meets Gerry Goffin who after a whirlwind romance finds out she is pregnant and the couple marry. Carole and Gerry make a name for themselves in the music industry a continue to write song after song which are successful hits. However, Carole's personal life falls apart when Gerry announces he is having an affair. Carole relies on her friends for support including her allies Cynthia Weil and Barry Mann who were also competing for the number one spot and eventually changes her life and finds her own voice.
I am ashamed to admit it but I went to this show having not heard of Carole King. Within minutes I could not believe that some of the best ever songs that I listen to were co written by Carole and Gerry.
From start to finish the show is amazing and had a real feel good factor about it. All the actors/actresses are very talented not just singing and acting but playing musical instruments. This show doesn't need fancy backgrounds, props and flash costumes as the performers themselves make this show. The only thing I would say on the setting part is that the scenery to the right hand side could do with being a little longer down the side as sometimes my eye would catch some of the backstage movements which could be a little off putting.
The main role of Carole is played by the extremely talented Molly-Grace Cutler and her vocals were out of this world. Gerry by Tom Milner, Cynthia Weil by Seren Sandham-Davies, Barry by Jos Slovick, and Donnie Kirshner played by Garry Robson all performed their roles brilliantly. Amena El-Kindz who played one of the Shirelles also stood out to me, this marks her touring debut and I think there will be many more to come.
You could tell without doubt that all the cast thoroughly enjoyed themselves throughout this performance
A very well deserved standing ovation by the audience which was then followed by the song "I Feel The Earth Move" which got everyone clapping and some having a bit of a dance. Amazing end to an amazing show.
I came out of this musical feeling happy and like the night was still young. When can I go back to see it again?