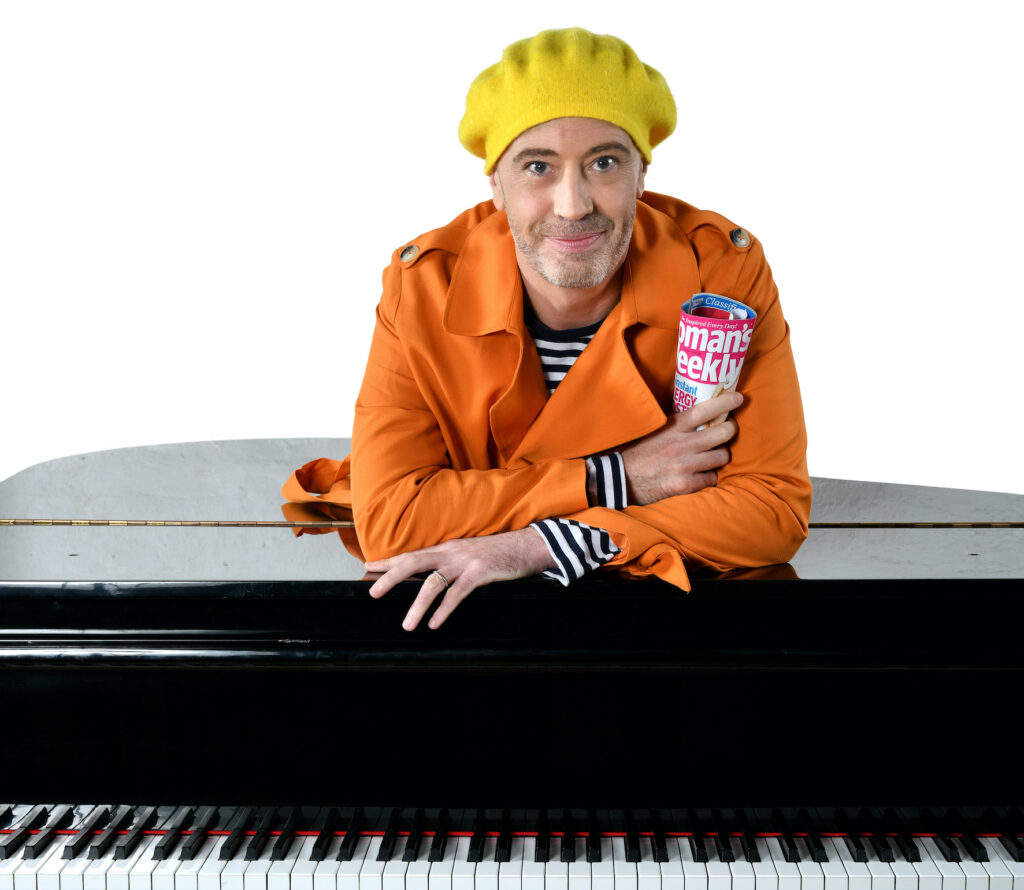 Paulus, the writer and performer of
Looking For Me Friend: The Music of Victoria Wood,
invites Victoria's fans to join him in a National Two Soups Day fundraiser
on Thursday 20 April in Victoria's memory
Paulus 'The Cabaret Geek', the writer and performer of the current hit touring show Looking For Me Friend: The Music of Victoria Wood and an Ambassador for the charity Cabaret vs Cancer, is combining his two passions by organising his National Two Soups Day fundraiser on Thursday 20 April, which will be the seventh anniversary of Victoria Wood's death.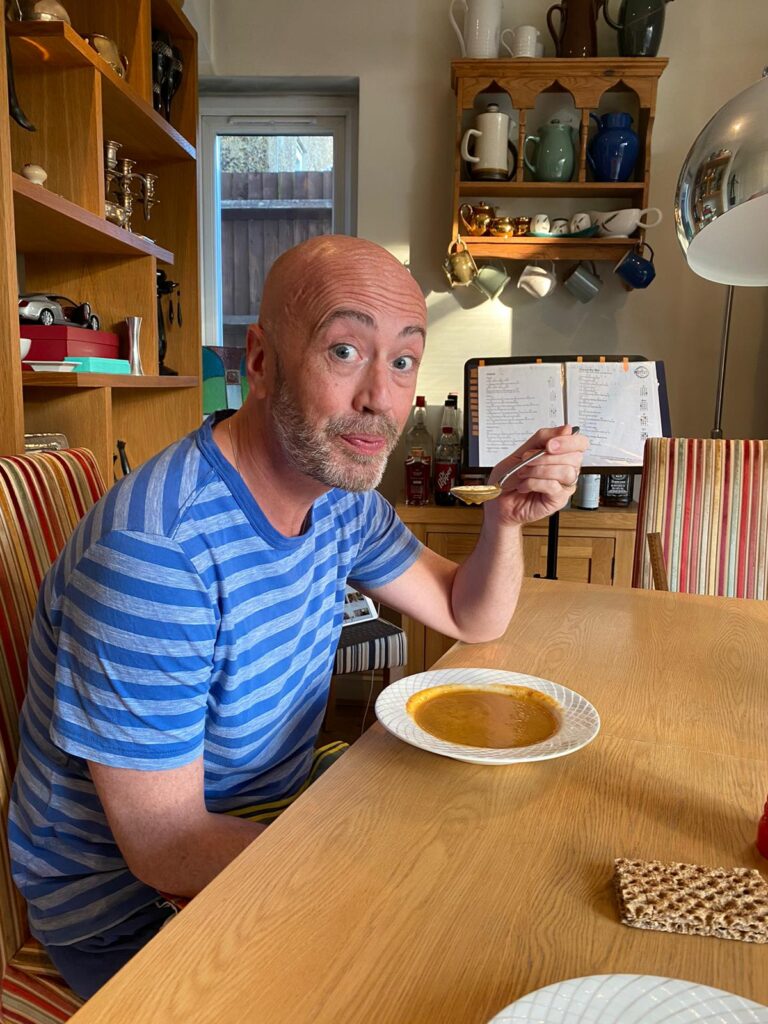 Four years ago, Paulus held his first National Two Soups Day, an idea based on the classic sketch from Victoria Wood As Seen on TV with Julie Walters, Celia Imrie and Duncan Preston.
The idea of National Two Soups Day is to encourage people to take a photo of their soup-based breakfast, lunch or dinner, whether they have made it themselves or bought it, and enjoyed it at home or perhaps in a café, from the office microwave on sat in the work canteen. Paulus opts to make a nice fresh soup from scratch and then to lovingly re-enact Victoria's sketch…albeit his floor does get rather messy by the end.
Paulus (BBC1's All Together Now judge and one of the UK's forefront entertainers and educators specialising in cabaret), is an Ambassador for Cabaret vs Cancer. This small registered charity, run by Rose Thorne, raises money through world-class cabaret and burlesque, in order to support those affected by cancer. Since 2016, the charity has been working with child bereavement teams in local hospices, to ensure they have the tools and support they need to help children who are losing or have lost a close relative. Additionally, they work with various organisations to support those currently living with cancer, from the manufacture of modern breast forms for post-mastectomy women to The Loss Foundation and many more.
Paulus said: "My hope is that those who loved Victoria and her sketches and songs will come together to take part in this annual fundraiser, remembering Victoria fondly and with a smile, whilst expanding the reach of this small but brilliant charity." 
For information about the Two Soups fundraiser (#nationaltwosoupsday or #nationaltwosoups) visit: https://www.facebook.com/donate/1580950475731422/.
For information about Cabaret vs Cancer (registered UK Charity No. 1167819), visit: https://www.cabaretvscancer.co.uk.
For information about Looking For Me Friend: The Music of Victoria Wood 2023 tour, visit: http://www.lookingformefriend.com. This celebration of the music of the late comedy genius and national treasure is directed by Sarah-Louise Young, with Paulus's regular accompanist Michael Roulston on stage. Featuring a whistle-stop tour of 21 of Victoria Wood's best-loved songs, it is filled with love, laughter and fabulous memories for Victoria's fans as well as being the ultimate 'beginner's guide' for audiences new to her work. The show has served up nostalgia, music and laughter at Edinburgh Fringe, sold out venues across the UK since 2020 and had the seal of approval from Victoria's colleagues, school-chums and fans.