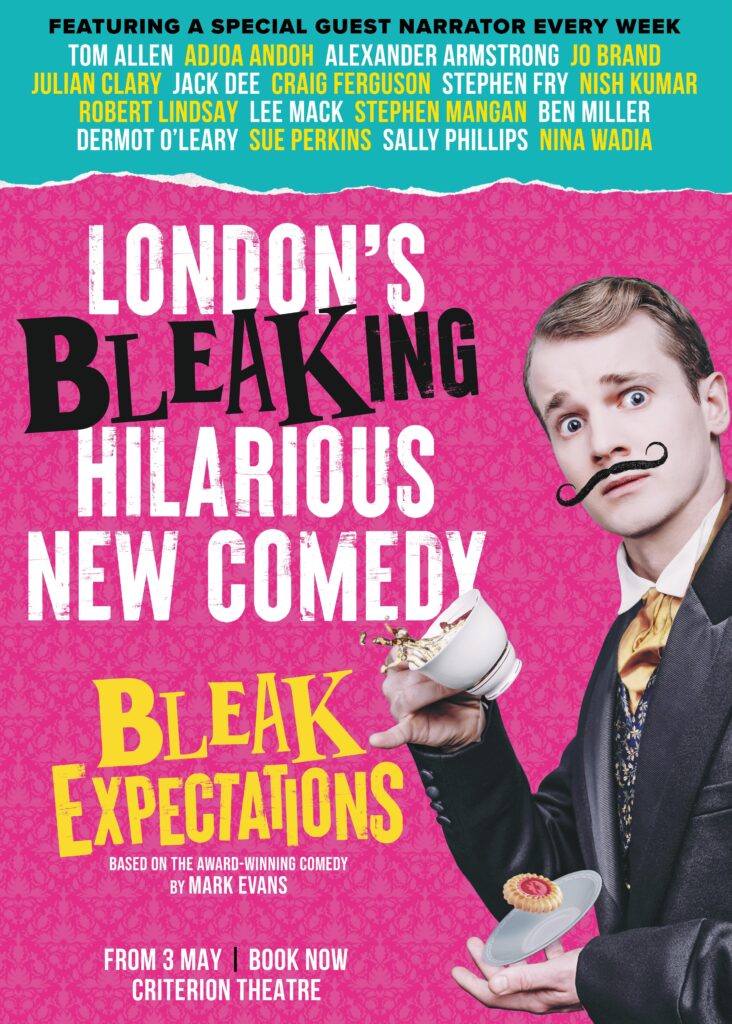 Anthology Theatre Productions, Glass Half Full Productions, Patrick Gracey, and David Wolstencroft
present The Watermill Theatre Production of
BLEAK EXPECTATIONS
By Mark Evans
Directed by Caroline Leslie
THE FULL ENSEMBLE CAST HAS BEEN ANNOUNCED TODAY FOR THE WEST END SEASON OF BLEAK EXPECTATIONS

TWO FURTHER GUESTS STARS – CRAIG FERGUSON AND ROBERT LINDSAY – HAVE BEEN ADDED TO THE LINE UP PREVIOUSLY ANNOUNCED

SCHEDULE FOR GUEST STARS BELOW

ADAPTED FROM THE HUGELY SUCCESSFUL AND AWARD-WINNING RADIO COMEDY, BLEAK EXPECTATIONS TRANSFERS FROM ITS RUN AT THE WATERMILL THEATRE IN 2022.

PREVIEWS BEGIN ON 3 MAY WITH A PRESS NIGHT ON 18 MAY AT THE CRITERION THEATRE

TICKETS ARE ON SALE NOW FROM WWW.BLEAKEXPECTATIONS.COM
Producers have announced that Craig Ferguson and Robert Lindsay are the latest names to join the lineup of guest stars each appearing in the West End transfer of Mark Evan's Dickens mash up Bleak Expectations.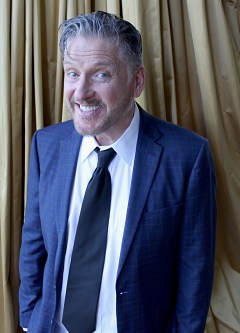 Craig Ferguson said: " I'm delighted to be taking a brief sojourn from the self-aggrandizing hyperbolic world of American showbiz to be part of what many people are saying will be the greatest theatrical production of all time".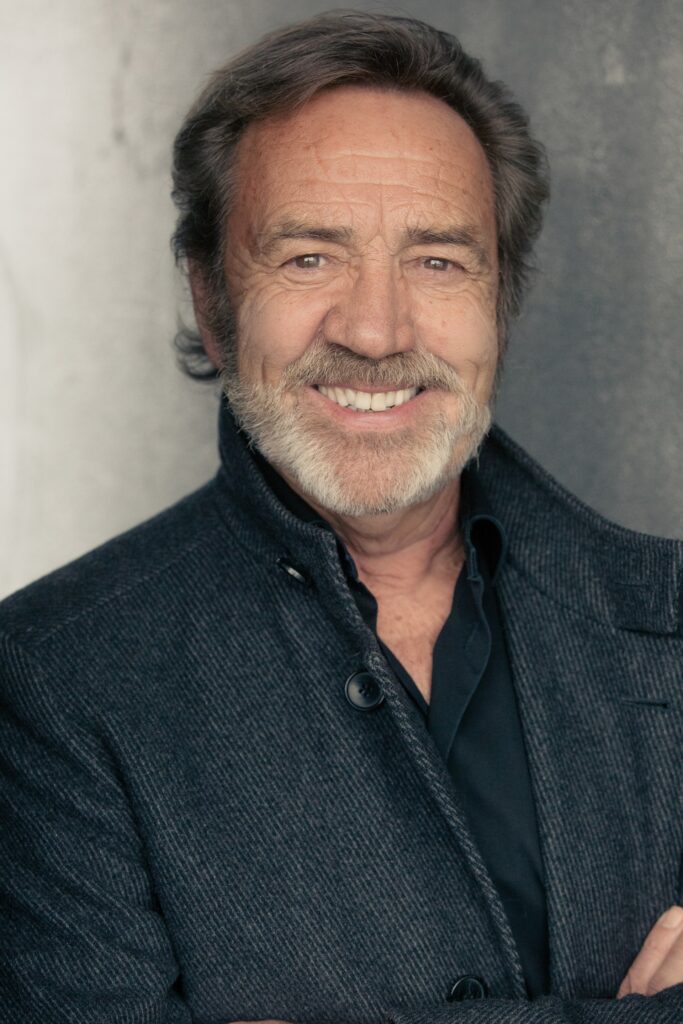 Robert Lindsay said: "What a journey from my first school play, "What the Dickens" playing the Dartful Rodger thru to Fagin at the Palladium to the peak of a "Bleak" appearance at the Criterion….. I've fulfilled my "Expectations"
Also announced is the full ensemble cast line up who play the full eighteen week season, while the guest stars take a week each. The ensemble cast is as follows:
AGNES BIN/FLORA DIES-EARLY– Ashh Blackwood
THOMAS BIN / BAKEWELL HAVERTWITCH/ BROADLY FECUND – Shane David-Joseph
HARRY BISCUIT – J.J. Henry
GENTLY BENEVOLENT – John Hopkins
PIP BIN – Dom Hodson
PIPPA BIN – Serena Manteghi
THE HARDTHRASHERS – Marc Pickering
POPPY BIN / RIPELY FECUND – Rachel Summers
UNDERSTUDY – Conor Dumbrell
UNDERSTUDY – Eric Mallett
UNDERSTUDY – Emily Waters
The production will open in preview at the Criterion Theatre from 3 May. It will have a press night on 18 May and performances will run until 3 September.
The performance schedule is as follows:
3- 7 May: Nina Wadia
9-14 May: Dermot O'Leary
16-21 May: Sally Phillips
23-28 May: Robert Lindsay
30 May – 4 June: Sue Perkins
6-11 June: Julian Clary
13-18 June: Adjoa Andoh
20-25 June: Craig Ferguson
27 June – 2 July: Lee Mack
4-9 July: Stephen Mangan
11-16 July: Jo Brand
18-23 July: Tom Allen
25-30 July: Jack Dee
1-6 August: Alexander Armstrong
8-13 August: Stephen Fry
15-20 August: Ben Miller
29 August – 3 September: Nish Kumar
Bleak Expectations follows young Pip's extraordinary exploits with sisters Pippa and Poppy plus best friend Harry Biscuit as they attempt to escape the calculating clutches of the dastardly Mr Gently Benevolent, defeat the hideous Hardthrasher siblings, and deflect disaster at every turn!
Will evil be vanquished by virtue? Can love triumph over hate? Escape with this joyfully anarchic comedy featuring barbarous boarding schools, contemptible conspiracies, roaring romances, devilish disguises, and definitely, probably, hopefully, a happy ending!
Tickets to the run are on sale now, starting at £15 with over 16,000 tickets available across the run at £30 or under.