Southampton Mayflower – until 4th June 2023
Reviewed by Lucy Hitchcock
4****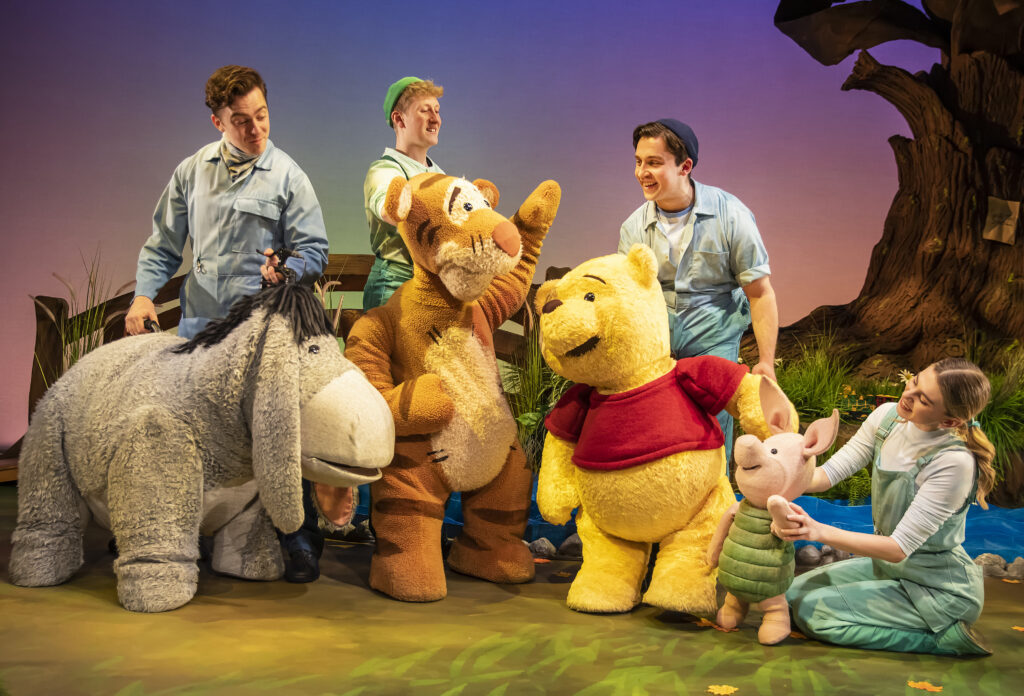 Disney's iconic and most well loved characters have come to Southampton Mayflower to excite and bring you on an adventure, but will you help Pooh find his honey?
From the original mind of A.A Milne, comes the reimagined Winnie The Pooh musical stage adaptation. Johnathon Rockefeller has created the ultimate nostalgic piece of theatre for all ages to enjoy. With a superb cast, exquisite set and exceptional performances, this is surely not one to miss!!
Each member of this cast were amazing, perfectly embodying their characters in both puppetry and vocals. Benjamin Durham, as Winnie the Pooh, was a delight. He sounded exactly like the original Pooh and entranced the audience from the offset. Alongside Lottie Grogan as Piglet and Alex Cardall as Eeyore, this was a mix of utter delight on the stage. The standout for me however, was Robbie Noonan as Tigger. I was enthralled by his performance and couldn't stop laughing at how perfect he was for this character. The voice, song and full body performance from him was a triumph-a superb casting choice.
The set was also incredible. We watched 100 Acre Wood turn through the seasons as we follow Pooh on his never ending journey to find his beloved honey. It was almost as if you set foot inside the books and illustrations – it was that perfect!! This surely is an incredibly enchanting piece and it was a delight to hear the excitable chatter of children as they saw their favourite characters come to life!!
The best piece of theatre you will see this half term-I urge to grab tickets and find out what adventures Winnie and Friends will take you on!