Transworld to publish hilarious account of non-league football club ownership by comedy performer and co-writer of The Play That Goes Wrong, Jonathan Sayer.
Transworld Publishers is delighted to announce the publication of Nowhere to Run, a warts-and-all insight into the running of a non-league football club, written by comedy performer and writer Jonathan Sayer.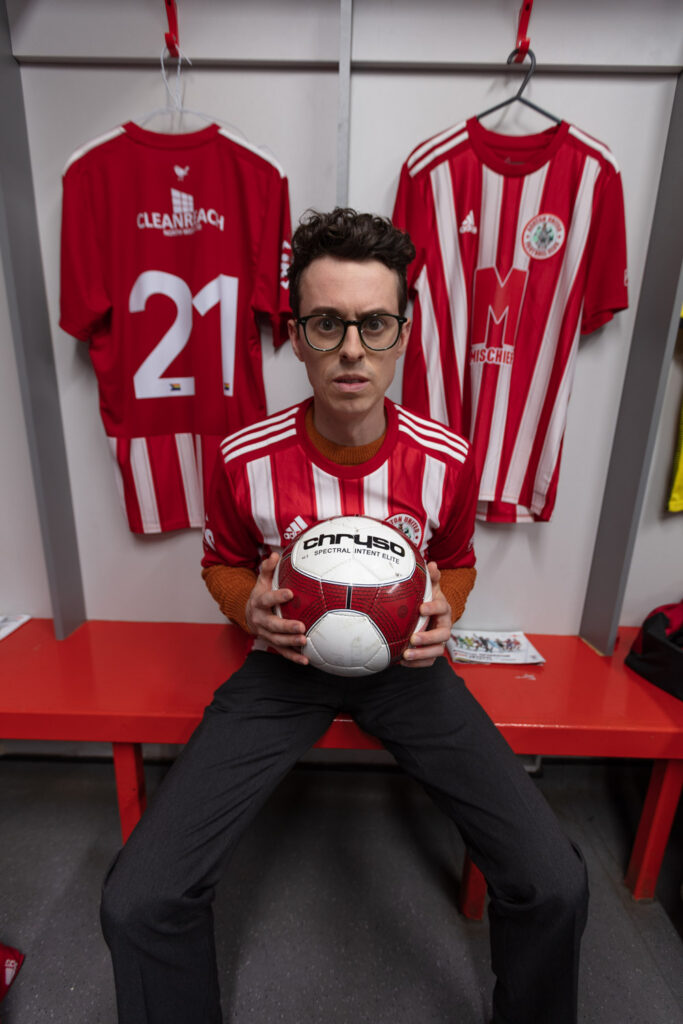 Nowhere to Run follows the first year of Sayer's co-ownership (alongside his dad) of his local football club, Ashton United FC. As his initial optimism begins to fade and a the briefest of honeymoon periods comes to an end Jonathan starts to realise the scale of the challenge ahead.

Battling to keep the club afloat, a record number of games without a win sees hope turn to despair as Jonathan contends with a mutiny from a group of octogenarian supporters, constant battles with the local council and a star striker who arrives on crutches despite somehow passing his medical.
As the on-pitch form continues to deteriorate and rifts appear between him and his father, Jonathan begins to make some increasingly desperate decisions: dressing as a seven-foot robin in the local market in an effort to drum up larger crowds, sinking his savings into an ever spiralling wage bill and even contemplating bringing in a local priest to lift the 'Boxing Day Curse' by performing a late-night exorcism on the pitch.

Chronicling the bitter disappointments and euphoric highs of the less glamorous side of the beautiful game, Nowhere to Run is the hilarious, heart-warming tale of life in the hot seat of a non-league football club and a story of a father and son trying to work together.
Henry Vines, Editorial Director, acquired UK and Commonwealth rights from David Luxton at DLA.
Henry said: 'Every football fan has a soft spot for the non-league game and the quirks, characters and contests at the grassroots level of the sport. To have a writer of Jonathan's talent immerse us in that world and explain its inner workings is a complete pleasure. With his own money on the line and the hopes and despairs of a community on his shoulders, his memoir is a brutally honest and wildly entertaining insight into the running of a football club.'
Jonathan said: 'I'm delighted to be able to bring together two of my biggest passions, the world of comedy and the world of football. Becoming the chairman of Ashton United FC with my Dad (David) has been both a dream come true and a living nightmare and I'm so excited to get to tell the story and make people laugh along the way.'
Nowhere to Run by Jonathan Sayer will be published in hardback on 18 May 2023.