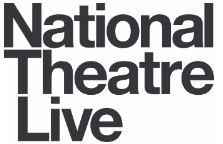 National Theatre Live broadcasts David Tennant in the Fictionhouse and Playful production of C.P. Taylor's GOOD to cinemas worldwide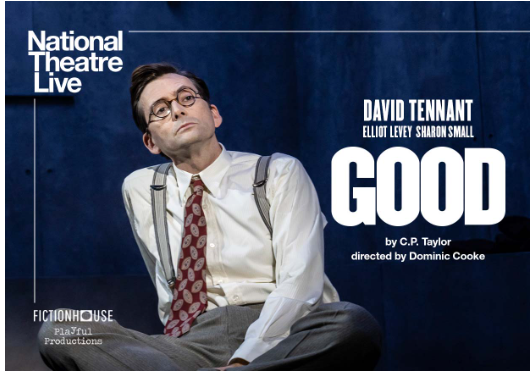 20 April in the UK / Ireland
15 June internationally
The National Theatre today announces that the West End production of GOOD, directed by Dominic Cooke and produced by Fictionhouse and Playful Productions, will be broadcast to cinemas worldwide as part of the National Theatre Live programme.
Professor John Halder thinks he is a 'good' man. But 'good' men must adapt to survive. As the world faces a World War, Halder finds himself pulled into a movement with unthinkable consequences. In his much-anticipated return to the West End, David Tennant (Doctor Who) gives a 'magnificent' (The Guardian) performance in this blistering reimagining of one of Britain's most powerful, political plays.
Olivier Award-winner Dominic Cooke (Follies) directs C. P. Taylor's timely tale, with the cast featuring Elliot Levey (Cabaret) and Sharon Small (The Bay).
On behalf of Fictionhouse, Producer Kate Horton said: "We are thrilled to be partnering with NT Live to make our production of GOOD available across the UK and worldwide. C.P. Taylor's play is a powerful and timely message, and this broadcast will allow audiences to connect with the play, Dominic Cooke's extraordinary production and David Tennant's brilliant lead performance long beyond our run at the Harold Pinter Theatre."
GOOD will be available in cinemas in the UK and Ireland from Thursday 20 April and around the globe from Thursday 15 June, with tickets now available with National Theatre Live.
GOOD is produced by Fictionhouse and Playful Productions, and runs at the Harold Pinter Theatre until 24 December. Tickets available via returns, visit www.goodtheplay.com for availability.
Further company includes Jim Creighton, Rebecca Bainbridge, Izaak Cainer, Jamie Cameron, Edie Newman, Lizzie Schenk and George Todică.
Set and costume design is by Vicki Mortimer; lighting design by Zoe Spurr; sound design by Tom Gibbons; hair, wigs and make up by Campbell Young Associates; musical arrangement and composition by Will Stuart; movement direction by Imogen Knight and casting by Amy Ball CDG.
Filmed live at the Harold Pinter Theatre in London.
Sky Arts is the Headline Partner of National Theatre Live in the UK.