THE WEST END TRANSFER OF
A STREETCAR NAMED DESIRE
STARRING PAUL MESCAL, PATSY FERRAN,
ANJANA VASAN AND DWANE WALCOTT
AND DIRECTED BY REBECCA FRECKNALL
SELLS OUT IN TWO HOURS
FOLLOWING TODAY'S ON SALE
BECOMING THE FASTEST SELLING PLAY TO DATE
IN ANY AMBASSADOR THEATRE GROUP VENUE
BUT AUDIENCES CAN SIGN UP TO WWW.STREETCARWESTEND.COM TO FIND OUT WHEN MORE TICKETS BECOME AVAILABLE
Following unprecedented demand, tickets for all existing performances of Streetcar have now sold out for the run at the Phoenix Theatre from 20 March to 29 April 2023. But audiences are encouraged to sign up at www.streetcarwestend.com to be the first to find out when more tickets become available.
The tickets for Streetcar sold out in a record-breaking two hours, following today's general on sale from 10am, making it the fastest selling production to date in any Ambassador Theatre Group venue, and additionally for ATG Productions as a theatrical production company.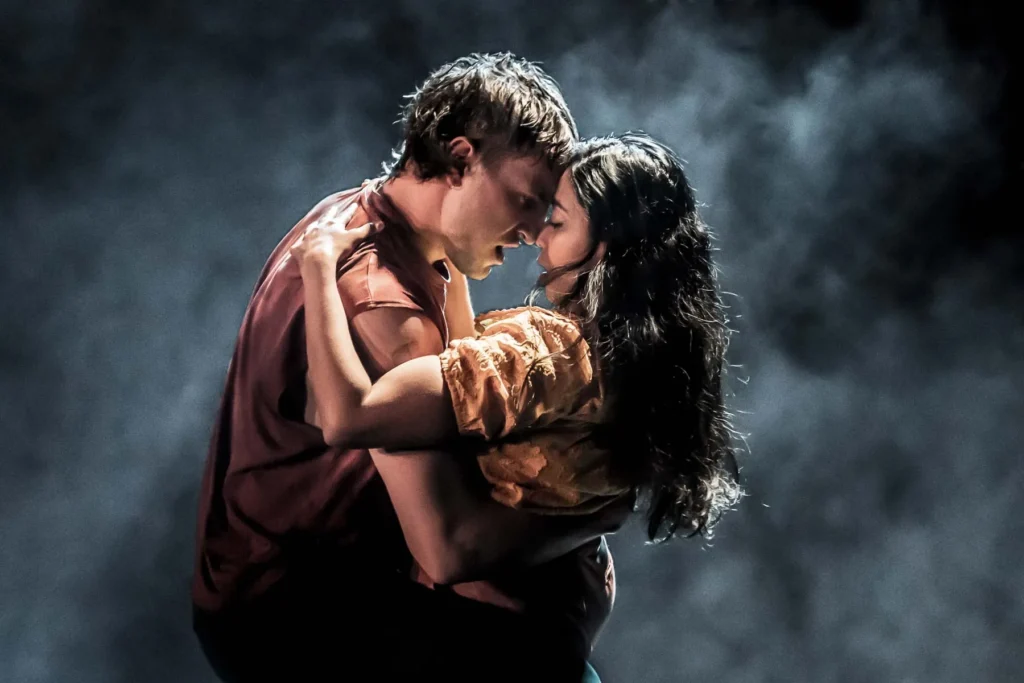 Paul Mescal, just nominated for an Oscar and a BAFTA for his leading role in the film Aftersun, and best known for his BAFTA winning role in Normal People, Olivier Award winner Patsy Ferran (Summer & Smoke), Anjana Vasan (We Are Lady Parts) and Dwane Walcott (One Night in Miami, Our Girl)play Stanley, Blanche, Stella and Harold 'Mitch' Mitchell respectively, in the now sold-out transfer of the Almeida Theatre's critically acclaimed, hot ticket production of A Streetcar Named Desire.
★★★★★
The Times, The Sunday Times, The Observer, The i
"How pretty the sky is! I ought to go there on a rocket that never comes down."
On a street in New Orleans, in the blistering summer heat, a sister spirals.
When Blanche unexpectedly visits her estranged sister Stella, she brings with her a past that will threaten their future. As Stella's husband Stanley stalks closer to the truth, Blanche's fragile world begins to fracture. Reality and illusion collide and a violent conflict changes their lives forever.
Almeida Associate Director Rebecca Frecknall's "heart-stopping" (The Telegraph)revival of Tennessee Williams' masterpiece runs in the West End from 20 March 2023.
Patsy Ferran ("astonishingly good" Time Out) returns as Blanche DuBois, with Paul Mescal ("tremendous" The Times)as Stanley and Anjana Vasan ("outstanding" New York Times) as Stella in this "mesmerising" (The i) production.
A Streetcar Named Desire's creative team is as follows: Director: Rebecca Frecknall; Set Designer: Madeleine Girling; Costume Designer: Merle Hensel; Lighting Designer: Lee Curran; Sound Designer: Peter Rice: Composer: Angus MacRae and Casting Director: Julia Horan CDG.
A Streetcar Named Desire is produced by Ambassador Theatre Group Productions the Almeida Theatre, Wessex Grove and Gavin Kalin productions.