Edinburgh Fringe Festival
The Space on North Bridge (Fife Theatre), Venue 36 – until 13 August 2022
3***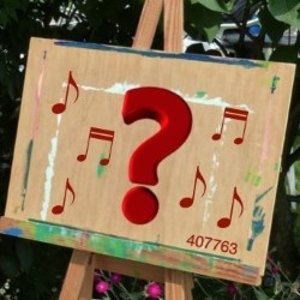 This 45 minute show from the Woolly Sheep Company certainly packs a lot in. And whilst Rob Wilson's script eventually answers a lot of questions, it does raise a lot too.
Sammy Wise (Robin Herron) is a painter, he is approached by Petra (Charlotte Fenton) to speak about his paintings. He is reluctant to talk about one – The Serated Edge, but Petra belligerently keeps at him until he eventually reveals its mysteries.
The story is conveyed along with excerpts from interviews including Beatrice Shilling, a celebrated aeronautical engineer and amateur racer during the second world war; Admiral Jim Stockdale, who was the most senior naval officer captured in Vietnam and Welsh warbler Tom Jones. There is also music moving it along too and leaving clues which are revealed at the end of the tale.
Its an interesting story, but you need to be quick because the company are only in Scotland until Saturday