Finalists announced for the 15th annual
STEPHEN SONDHEIM SOCIETY
Student Performer of the Year 2023 competition
Alex Young will host the event
at the Sondheim Theatre, Sunday 11 June
Royal Academy of Music, The Guildford School of Acting, Leeds Conservatoire,
Hammond School, Italia Conti, Royal Conservatoire of Scotland
and Royal Welsh College of Music and Drama to field the 12 finalists and 2 reserves
Judges to include JENNA RUSSELL and JULIA MCKENZIE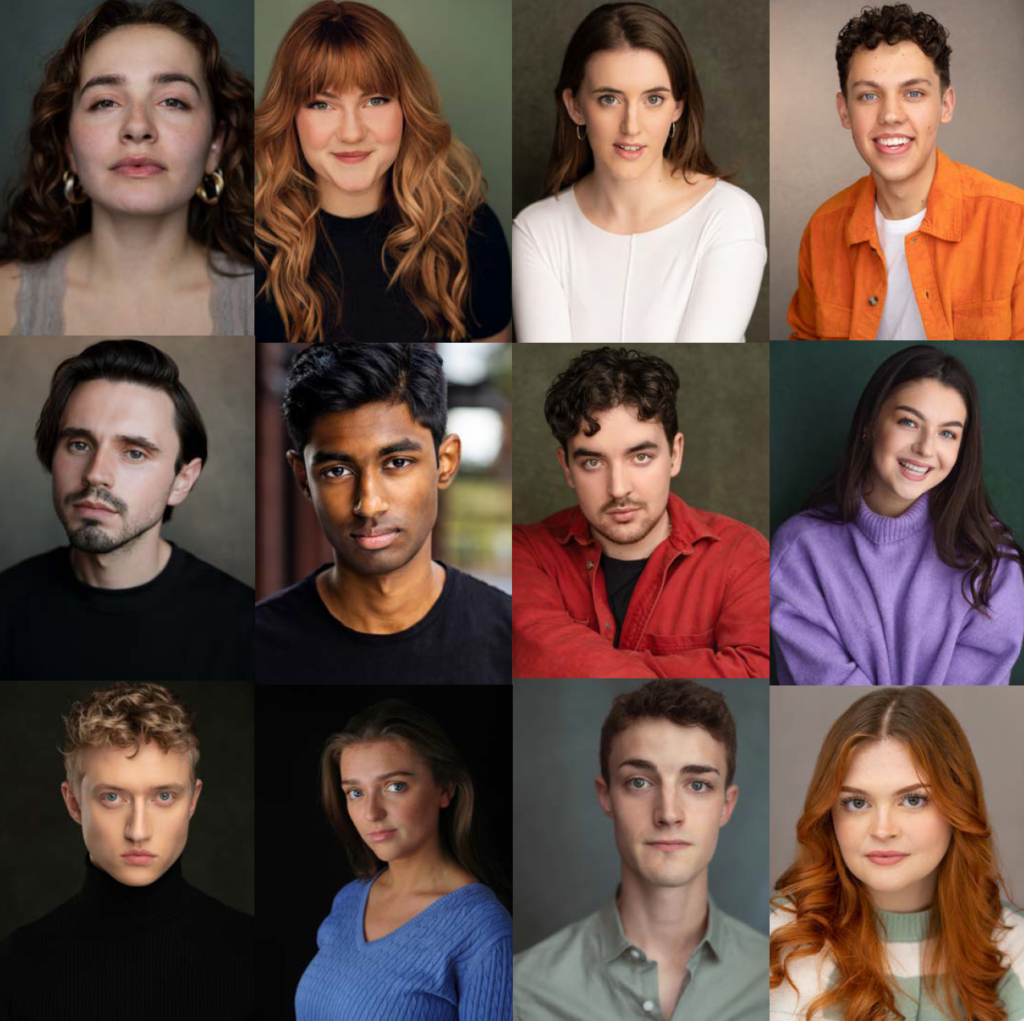 The Stephen Sondheim Society Student Performer of the Year competition – affectionately known as SSSSPOTY – was inaugurated in 2007, and in 2023 returns for its 15th year. The gala final will be held, fittingly, in the Sondheim Theatre, on the afternoon of 11 June 2023.
The final will be hosted by Alex Young, whose Sondheim credentials include Young Sally in the recent National Theatre cast of 'Follies', The Baker's Wife in Terry Gilliam's 'Into The Woods' at the Theatre Royal Bath and Cora Hoover Hooper in 'Anyone Can Whistle' at Southwark Playhouse. Alex is a former winner of the event, taking home the SSSSPOTY prize in 2010 after her hilarious rendition of 'Sunday in the Park with George' from the musical of the same name.

This year, The Stephen Sondheim Society (a charitable trust founded in 1993) asked for the first round of auditions to be made via video. More than 250 submissions were received, 80 of which qualified for a live, in-person audition with critic and broadcaster Edward Seckerson (Chair of the Judges) and Musical Director Nigel Lilley ('Follies', National Theatre; 'Fun Home', Young Vic). 12 finalists were selected, with 2 students held in reserve.
The 12 finalists are:
Sara Bartos (Royal Conservatoire of Scotland)
Emily Botnen (Royal Academy of Music)
Lucy Carter (Royal Academy of Music)
Harry Lake (Guildford School of Acting)
Josh Lewindon (Royal Welsh College of Music and Drama)
Ritesh Manugula (Royal Welsh College of Music and Drama)
Tom O'Kelly (Royal Academy of Music)
Emily Ridge (Leeds Conservatoire)
Pétur Svavarsson (Royal Academy of Music)
Isobel Twist (Bristol Old Vic Theatre School)
Harry Warburton (Guildford School of Acting)
Milly Willows (Italia Conti Academy of Theatre Arts)
The Stephen Sondheim Society Trustees and judges also agreed to select two reserves:.
El Haq Latief (Royal Academy of Music)
Thom Foster (The Hammond School)
The winner will receive a £1,000 first prize, and the chance to headline their own Sondheim-infused cabaret in London. The runner-up is also awarded £500.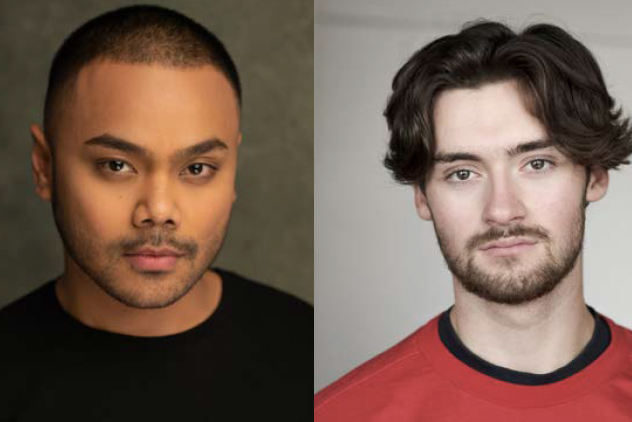 The competition has an impressive track record for identifying young talent. Finalists have included Cynthia Erivo, Oscar Conlon-Morrey and Shaq Taylor, and winners include Alex Young, Taron Egerton, Turlough Convery, Erin Doherty, Stuart Thompson and, most recently, Desmonda Cathabel, who made her professional debut as Lorene in 'From Here To Eternity' at Charing Cross Theatre, and who also performed in 'Stephen Sondheim's Old Friends Concert' at the Sondheim Theatre and 'Maria Friedman and Friends' at the Menier Chocolate Factory.
Alex Young will host proceedings, becoming the first person in SSSSPOTY history to have been a competing student, a winner, a competing song-writer (her song ;Haus Potsdam' from the musical 'Here' was entered in the 2015 competition), a judge (she joined the panel in 2017), a guest performer (2022), and now host.
Previous MCs include Hannah Waddingham, Julian Ovenden, Maria Friedman and Joanna Riding.
The Final will be directed by Hannah Chissick ('Marry Me A Little', 'Pack of Lies', 'Amour').
The students will perform for a panel of highly respected judges drawn from West End directors, MD and performers, including Jenna Russell.
The Prize Giving will be led by Julia McKenzie, a founding patron of The Stephen Sondheim Society and one of the most celebrated interpreters of Sondheim's work.
More judges to be announced.
Previous judges include John Wilson, Imelda Staunton, Don Black and Andrew Lippa.
Craig Glenday, Chair of The Stephen Sondheim Society, said: "We're very excited to be back in the Sondheim Theatre for the 15th annual competition that bears his name, so a massive thanks to Sir Cameron Mackintosh for his generous support of the event. Steve was absolutely passionate about encouraging new talent across all aspects of theatre – his mantra was "Teaching is a sacred profession" – so as well showcasing the student performer finalists – literally the best the country has to offer – we're thrilled to be sharing the stage with this year's influx from the National Youth Music Theatre. We're also delighted to be offering opportunities to young, emerging creatives in roles supporting direction, stage management and musical direction. The invaluable support we receive from our membership across the UK and beyond means we can offer these emerging talents a West End stage from which to show off their amazing abilities. You can say, 'I saw them here first!'"
Each finalist will be required to sing one song by Stephen Sondheim, plus a new song chosen by them from the selection at NEW UK MUSICALS – the organisation founded by composer Darren Clark to showcase the UK's best new musical-theatre writing for the stage. It was the express wish of Mr Sondheim that for every one of his songs selected by the finalists, a new song is performed, in order to encourage and support the creation of new work.
The Society is also excited to partner this year with the National Youth Music Theatre (NYMT), and look forward to featuring a performance by a chorus drawn from the current cohort of young performers.
PREVIOUS WINNERS
Arts Ed currently leads the field with three winners, with a chance this year to extend their total to four, as their BA Musical Theatre student Caitlyn Allen is included in the final 12.
2022: Desmonda Cathabel (Royal Academy of Music)
2019: Stuart Thompson (Mountview)
2018: Alex Cardall (Arts Ed)
2017: Izuka Hoyle (Arts Ed)
2016: Courtney Bowman (Guildford School of Acting)
2015: Erin Doherty (Bristol Old Vic Theatre School)
2014: Corrine Priest (London School of Musical Theatre)
2013: Turlough Convery (Guildford School of Acting)
2012: Kris Olsen (Guildhall School of Acting)
2011: Taron Egerton (Royal Academy of Dramatic Art)
2010: Alex Young (Royal Academy of Music)
2009: Michael Peavoy (Royal Academy of Dramatic Art)
2008: Adrian Grove (Bristol Old Vic Theatre School)
2007: Carl Au (Arts Ed)
THE STEPHEN SONDHEIM SOCIETY
Registered Charity Number 1142092
Chair: Craig Glenday ([email protected])
Events: Tina Foote ([email protected])
www.sondheim.org
The Stephen Sondheim Society is a registered Charity regulated by the Charity Commission (Registered Number 1142092). Its charitable aims are stated as being: to promote the public knowledge and appreciation of the works of Stephen Sondheim by such means as are charitable; and to advance the public education in music, particularly but not exclusively, to young people by holding an annual music competition. The Society produces cabarets, educational events such as workshops and masterclasses, maintains the Sondheim Archive at Kingston University, and publishes Sondheim The Magazine. The jewel in the Society's crown, however, is SSSSPOTY, which gives students of musical theatre invaluable experience working with established Directors and Musical Directors, and provides them with a chance to perform on a West End stage. Recent events include Alex Young & Friends and Merrily We Sing Along with Ellie Nunn (Upstairs at the Gatehouse), The Art of Making Art: Staging Sondheim (V&A).
LISTINGS INFO
Stephen Sondheim Society
Student Performer of
the Year
Sondheim Theatre
Shaftesbury Avenue
London
W1D 6BA
Sunday 11 June 2023
at 3pm
Tickets:
from £23.75
Box Office: 0344 482 5151
online:
www.delfontmackintosh.co.uk/
whats-on/sssspoty-2023
Proceeds are in aid of The
Stephen Sondheim Society
(Registered Charity No.1142092)