Grand Opera House, York – Wednesday 5th October 2022
Reviewed by Aimee Liddington
4****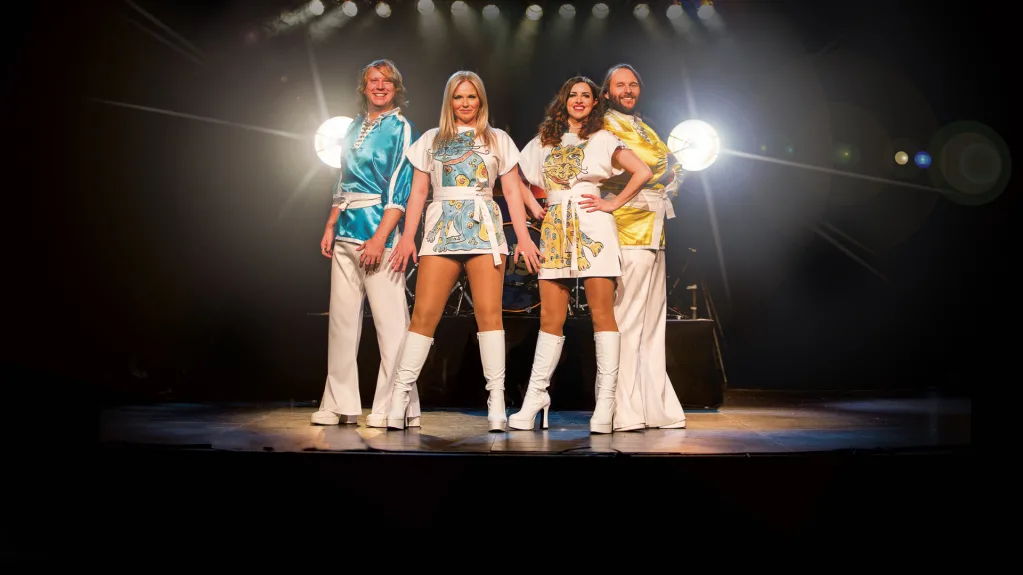 Travel back in time for this fabulous ABBA extravaganza performed by the magnificent Thank You for the Music. As a tribute band, this foursome is a delight and certainly take us back in time with their recreation of the sounds and sights of one of the biggest bands in pop history. The audience are catapulted back to the 70s and 80s with Björn and Benny's bell-bottomed trousers and Agnetha and Anni-Frid's white platform boots. If you only looked once, the uncanny likeness of the band to the real deal would have you believing you were really there.
The 70's dance moves are choreographed impeccably to reflect the style of the time and the girls have the audience bopping and swaying along with them throughout. Agnetha and Anni-Frid never miss a note and their crisp vocals and tuneful harmonies ensure that those sweet tunes we all know so well sound just how we expect them to.
Björn and Benny steal the show visually as they lose themselves in the music and actually make their musical genius look like an easy feat. They charm the audience in particular in their rock rendition of 'Does Your Mother Know' – whilst the girls have a wardrobe change the men are left alone to 'do their thing' and the audience is not complaining. Björn throws himself across the stage like a true rockstar and Benny flings himself around as much as he can whilst frantically tickling the ivory keys (as he is so well known for doing).
The flirtation amongst the band members in between songs coupled with their Swedish accents has you believing that you're really there with them in the 70s – they create realistic relationships whilst also playing on the love stories that shaped the band's musical career through the decades.
Mamma Mia, what a show! Stick on your dancing shoes and become a 'Dancing Queen' – 'Knowing Me, Knowing You' it's the best you can do!