Yvonne Arnaud Theatre – until 21st January 2023
Reviewed by Heather Chalkley
4****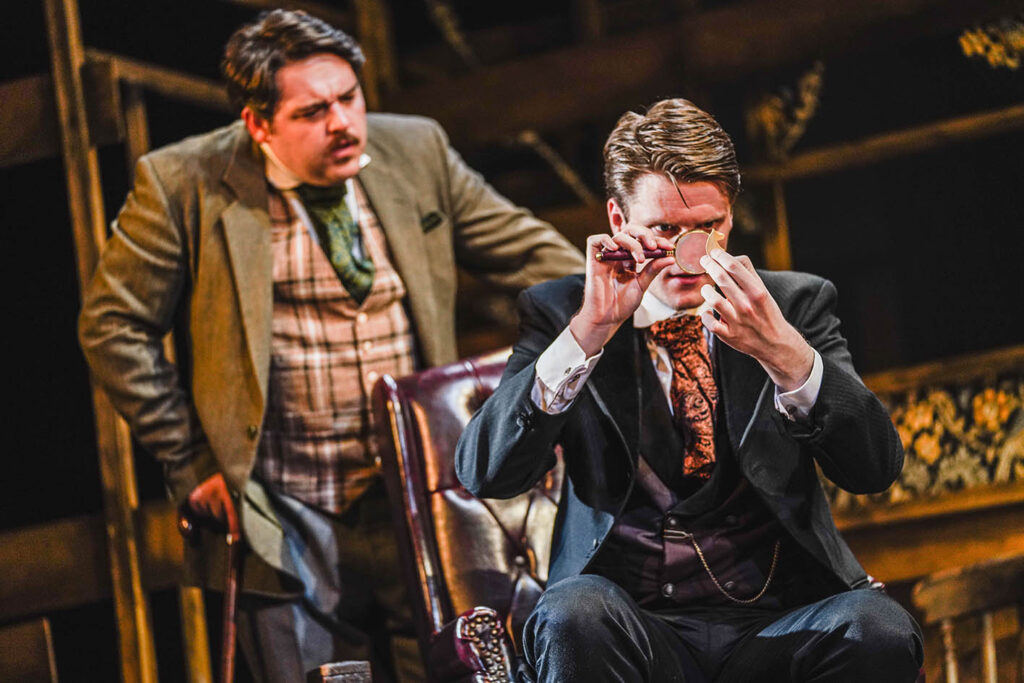 Writer Nick Lane's adaptation of this well known tale has taken the essence of the story, delivering it at a fast pace, full of intrigue and brilliant deductions. This perfectly reflects the familiar character of Sherlock Holmes (Luke Barton).
With a cast of 5 and 12 characters, you are kept on your toes throughout, as they switch between accents and quite distinct personalities. It is impressive! Barton captures the intense concentration of Holmes and the highly volatile, often irrational nature of Baldwin. Joseph Derrington (Dr Watson) is the perfect narrator, bringing levels of light and shade to counterbalance Holmes. The tip tap of Watson's typewriter draws you into the room, whether on set or in the soundtrack. The intensity was accented by the moments of humour, often delivered by Derrington (Watson/Stanger) and Alice Osmanski (Mrs Hudson). Jack McGinty (Gavin Malloy) is the linchpin to the plot, providing a steady level of confidence and calm. You are caught in a cold grip in the moment there is a brief, accidental meeting between Sherlock and Moriarty.
In the second half you are slightly distracted by players having to talk towards the back of the stage, to address the character sat at the table. Although the delivery still carries that same intensity, you feel less connected with the dialogue.
This is the third time Barton has played Sherlock and he is a treat for any fans of Arthur Conan Doyle's work.