Park Theatre – until 15 October 2022
Reviewed by Claire Roderick
3***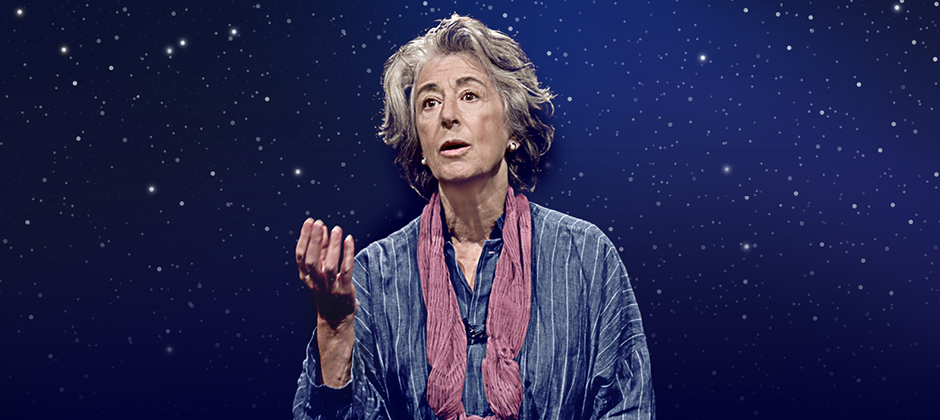 Maureen Lipman's extraordinarily raw performance is magnificent, but even she cannot make the sometimes-clunky narrative of Martin Sherman's play great.
It is 1999, Rose is 80 and is sitting shivah for a 9-year-old girl who has been shot – the exact circumstances are not revealed until the last scene of the play. As she sits, she remembers her life and muses on God and belonging. What follows is the harrowing story of her early life in a shtetl in Ukraine, moving to Warsaw and the arrival of the Nazis. Rose tells us about life in the Warsaw ghetto and the death of her daughter. There is fatalism, realism, delightfully banal details, and lots of deadpan humour, expertly performed by Lipman and you really want to learn more about this strong woman. Sherman's Rose evades the Nazis and isn't sent to the concentration camps, but what happened to her in those years of hiding is something she will not talk about – and this woman can talk! – leaving the horrors of surviving in the sewers up to the listener's imagination. Rose travels to Palestine on the Exodus ship and is detained by the British, but escapes to marry a kind American who was on the ship. Life in Atlantic City and later Miami Beach brought success, but Rose's sense of being an outsider never diminishes. Her pride in her son and grandchildren settling in Israel becomes confused as these modern Israelis distance themselves from Rose's European heritage and Yiddish language and embrace armed conflict. The history of the Jewish people in the 20th century is something we must never forget, and this narrative from a mother's viewpoint could be brilliant. Sherman's touch is devastating but light when tackling issues of historic weight and importance, but then sledgehammers in moments of reflection and revelation that jar in tone. Rose's stories about her first husband's possession of her and her trip to Arizona belong in another play. I am not sure if Sherman is wanting to portray the healing power of memory or the deterioration of mental faculties with age, but Rose's character has been shown delightfully with simple asides throughout and this feels like overkill.
With Lipman sitting on a bench throughout in a beautifully contained performance, director Scott Le Crass employs subtle lighting changes as the mood alters, and Lipman has the audience in the palm of her hand. From silliness to abject grief, cynicism to girlish wonder, Lipman is a force of nature in this role and lifts the play to a higher level.
A flawed but well-intentioned play with an unforgettable stellar performance from Maureen Lipman.