LIZA PULMAN & JOE STILGOE
"A COUPLE OF SWELLS"
HOST A GALA EVENING IN AID OF LONDON'S MARYLEBONE THEATRE
Special guests include ALISTAIR MCGOWAN –
– further guests to be announced.
FRIDAY 19 JANUARY 2024 AT 7.30PM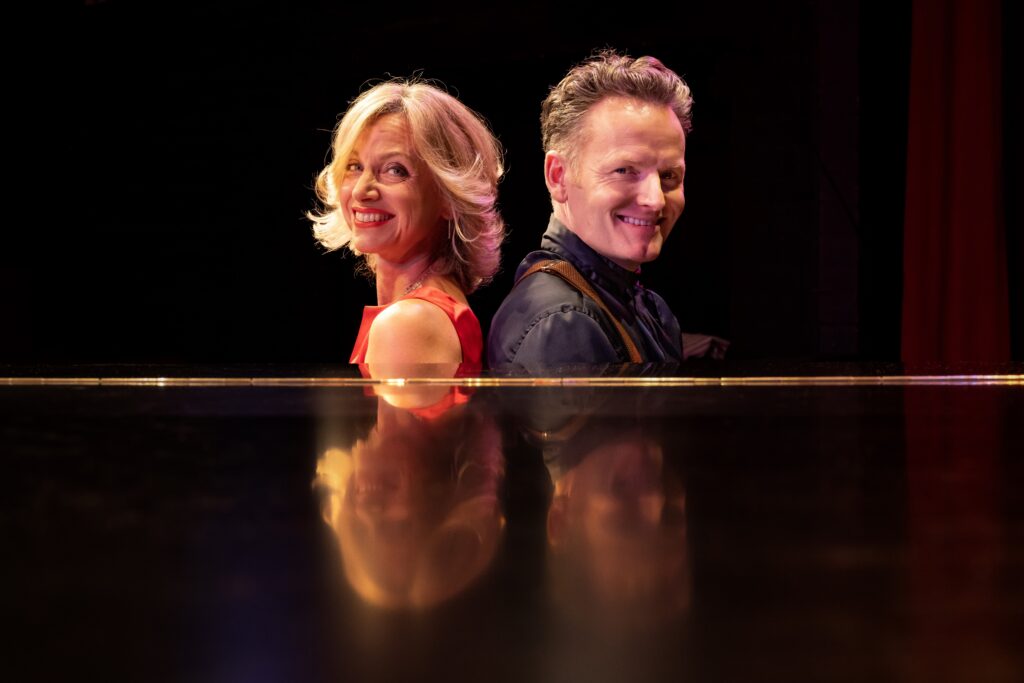 Liza Pulman and Joe Stilgoe will host a very special fundraiser in aid of the Marylebone Theatre in London on Friday 19 January 2024. Performing their favourite extracts from their acclaimed show "A COUPLE OF SWELLS".
"Oooo…it's SO good" – Dawn French
Liza and Joe will also be introducing some very special guests to the stage, including the impressionist, comic, actor, singer and writer Alistair McGowan with further celebrity guests to be announced soon.
Liza and Joe launched "A COUPLE OF SWELLS" in 2023, enjoying a major UK tour and a special one-night show at The Duchess Theatre in London. The pair are back together in 2024 at Chichester Festival Theatre (6 January) and the Acapela Cardiff (10 January) for more artfully chaotic musical shenanigans, showcasing Liza's exquisite vocals and Joe's virtuoso piano playing.
Featuring some of the most loved songs from the Great American Songbook and all-time favourites from Bernstein, Berlin, Rodgers & Hart and more, "A COUPLE OF SWELLS" has a deliciously contemporary spin, sprinkled with heaps of humour and a whole lot of chemistry.
The Marylebone Theatre is a small, off-West End venue, which is earning a deserved reputation for outstanding work. After only a year, it has acquired numerous awards and five-star reviews and been praised by The Guardian for consistently turning out shows "with National Theatre production values". Without public subsidy, the theatre relies on income from ticket sales and donations from supporters of the arts. In 2024 it wants to make a quantum leap with a slate of productions set to involve some of Britain's top actors and directors. At a time when serious, high-quality theatre is under threat, the Marylebone Theatre is a boldly pioneering venture, already bringing fresh vision and creativity to London.
https://www.marylebonetheatre.com/
Booking Link: https://www.marylebonetheatre.com/productions/a-couple-of-swells