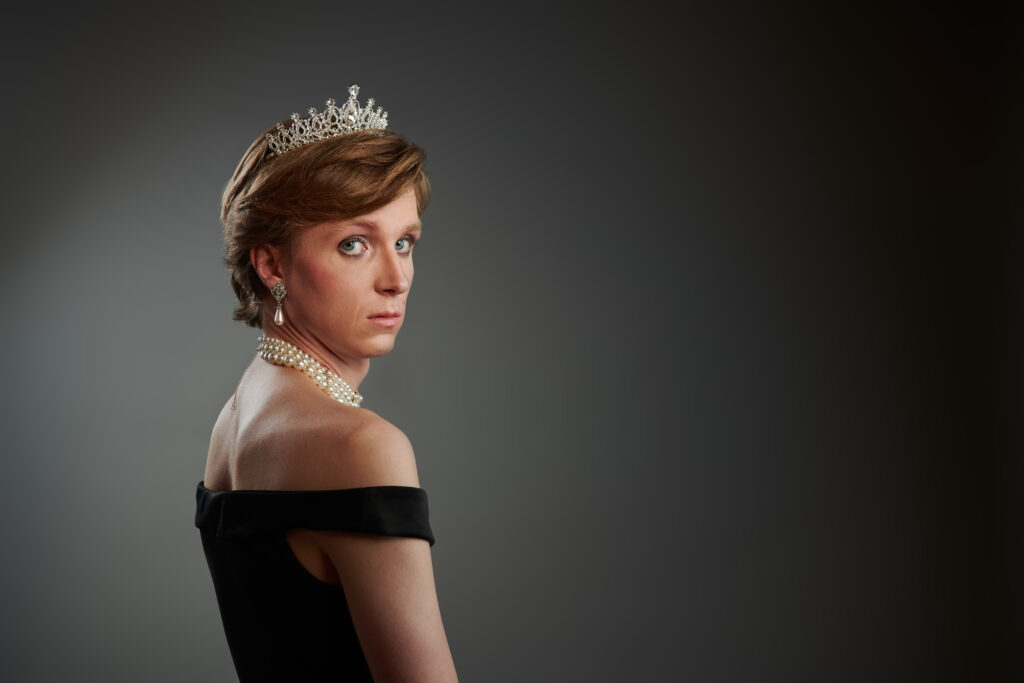 Diana: The Untold and Untrue Story at
Clapham Grand for one night only with
opener Sooz Kempner
Clapham Grand, Clapham Junction, 21-25 St John's Hill, SW11 1TT
Wednesday 6th December 2023, 7.30pm
After playing to sold-out audiences across the UK this autumn, the People's Princess returns to the royal realm of London to delight her subjects at the iconic Clapham Grand for one night only this December in Awkward Productions' rioutously hilarious Diana: The Untold and Untrue Story. With comedic princess Sooz Kempner (Musical Comedy Awards Best Newcomer, Funny Women Variety Award) as the fantastic opening performer, this is a raucous royal night not to be missed.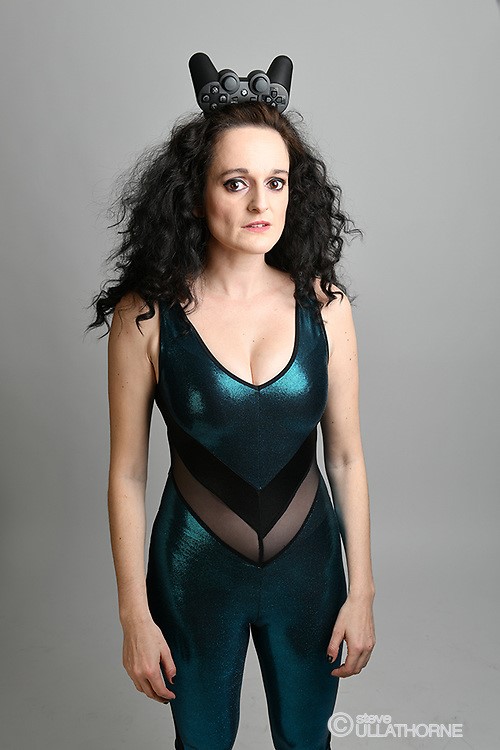 Kempner (Doctor Who's Doom's Day, BBC Studios) is a comedian, singer, writer and actor who has written and performed nine solo stand-up shows at the Edinburgh Fringe, the most recent, Y2K Woman, selling out almost every day. Known best for her viral online content, which includes Donald Trump's words delivered verbatim by 'Liza Minnelli' and parodies of Nadine Dorries and Liz Truss, Kempner's irreverent comedy is the perfect accompaniment to Awkward Productions' queer chaos.
Linus Karp comments, Sooz Kempner makes me howl with laughter with everything she does. I couldn't be more thrilled to have such a dicon and a comedy hero of mine open our show at Clapham Grand. She is the Queen of my Heart.
Sooz Kempner comments, As a child of the 80s I grew up with Diana influencing everything from my eyeliner to my mum's 1994 haircut and to be part of the greatest possible tribute to the Queen of Hearts is the greatest honour of my life. Fetch the kohl and the heather shimmer lipstick – it's time to Di.

Labelled "the most unhinged piece of theatre in existence" (Broadway Baby) and told by Diana from Heaven, Diana: The Untold and Untrue Story foregrounds this iconic royal as the powerful, independent woman she wasn't meant to be, uniquely combining drag, multimedia, audience interaction, puppetry and queer joy to highlight Diana's ground-breaking stances on social and queer issues and allowing her to speak her (un)truth in breaking free from the monarchy.
Writer and performer Linus Karp (how to live a jellicle life: life lessons from the 2019 hit movie musical 'cats', Edinburgh Fringe/UK Tour; Gwyneth Goes Skiing, The Pleasance) brings Diana to life supported by puppetry and voice overs from Joseph Martin (The Gunpowder Plot, Layered Reality; Gwyneth Goes Skiing, The Pleasance). Geri Allen (Operation Mincemeat, Fortune Theatre) portrays The Queen and Zina Badran (Doctor Who, BBC) joins as God, both via interactive video clips. The remaining supporting cast is different every single show – due to it being played by audience members!
This tour follows hugely successful spring 2023 and autumn 2023 tours alongside a sell-out Edinburgh Fringe run, and will see Diana: The Untold and Untrue Story delight and surprise her London devotees all over again this December with tickets available here.
★★★★★ Diana is a riot from beginning to end. The audience participation is perfectly crafted, the jokes and stings consistently spot-on, and the lead performance an absolute joy – The WeeReview
★★★★★ Rowdy, unhinged, and wilfully savaging – this show is a one hit K.O of satire and
silliness – Binge Fringe
Hilarious, joyful and ridiculous to the point of sublime – Deborah Frances-White, The Guilty Feminist