EMPIRE THEATRE, LIVERPOOL – FRIDAY 25TH NOVEMBER 2022
REVIEWED BY MIA BOWEN
4****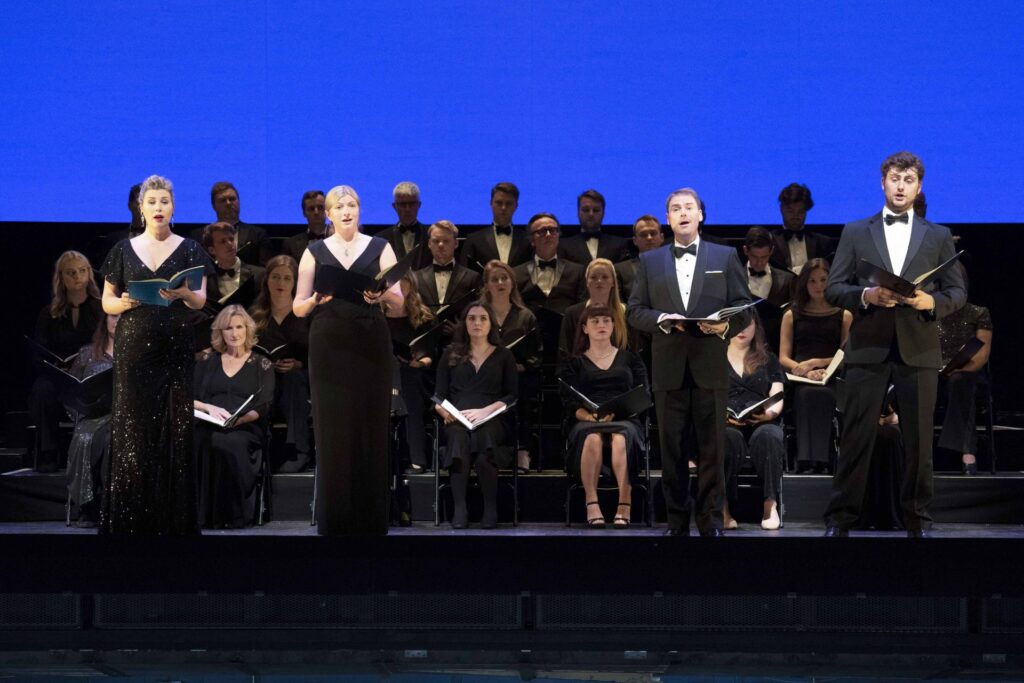 Following the success of last year's Handel's Messiah Concert, the Glyndebourne Tour returned this autumn with performances across the country, giving audiences the opportunity to enjoy world class opera on their doorstep and making opera more accessible to people all over the UK. The Tour, founded in 1968, enables the company to take operatic productions around the country and today Glyndebourne reaches around 150 000 people a year with over 120 live performances and extends to new audiences with digital innovations such as online streamings.
Last night I had the chance to watch one of three Operas currently entertaining audiences at the Empire Theatre, a double bill of The Anonymous Lover by Joseph Bologne, Chevalier de Saint-Georges and Mozart's Requiem concert. Also being performed during their tour at the Empire is Michael Grandage's popular 2012 staging of Mozart's classic comedy The Marriage of Figaro and Dutch Director Floris Visser's brand new production of Puccini's La bohème.
Last night's special concert of instrumental and vocal works, pairs music by French composer Joseph Bologne, Chevalier de Saint-Georges with that of his better-known contemporary and rival Wolfgang Amadeus Mozart.
Writer and director Simone Ibbett-Brown brilliantly created the production in part 1. It cleverly tells the story of composer Joseph Bologne's extraordinary life through readings of his powerful diaries, interwoven with the narrative and music from his most successful and lone surviving opera, The Anonymous Lover (first performed in 1780). Baritone, Luthando Qave as Ophèmon and Soprano, Mariam Battistelli as Jeanette, gave an outstanding performance last night, leaving the audience with goose bumps.
The Glyndebourne Chorus takes the limelight in part 2 with Mozart's legendary Requiem, which was unfinished at the time of his death in 1791. The beautiful and haunting Requiem in D minor is one of Mozart's great musical works, not only is it a masterpiece but it carries with it much speculation and myth. Along with the splendid sound of the Glyndebourne orchestra conducted by Stephanie Childress and first-class vocals, there were superlative solo performances by Soprano, Alexandra Lowe and Bass, William Thomas. You could hear the audience gasping in wonderment at their sublime voices. The multi sectioned movement Sequentia is filled with vivid and often terrifying imaginary, dramatic stuff indeed. Sequentia: Confutatis and Sequentia: Lacrimosa are my favourite movements, and they did not disappoint!
Fifty four years later and The Glyndebourne Tour is still fulfilling Sir George Christie's original vision and giving audiences varied ways to experience exceptional operas, most definitely making the Tour no ordinary opera!