Tanya Moiseiwitsch Playhouse Theatre, Sheffield – until 31st December 2022
Reviewed by Sophie Dodworth
4****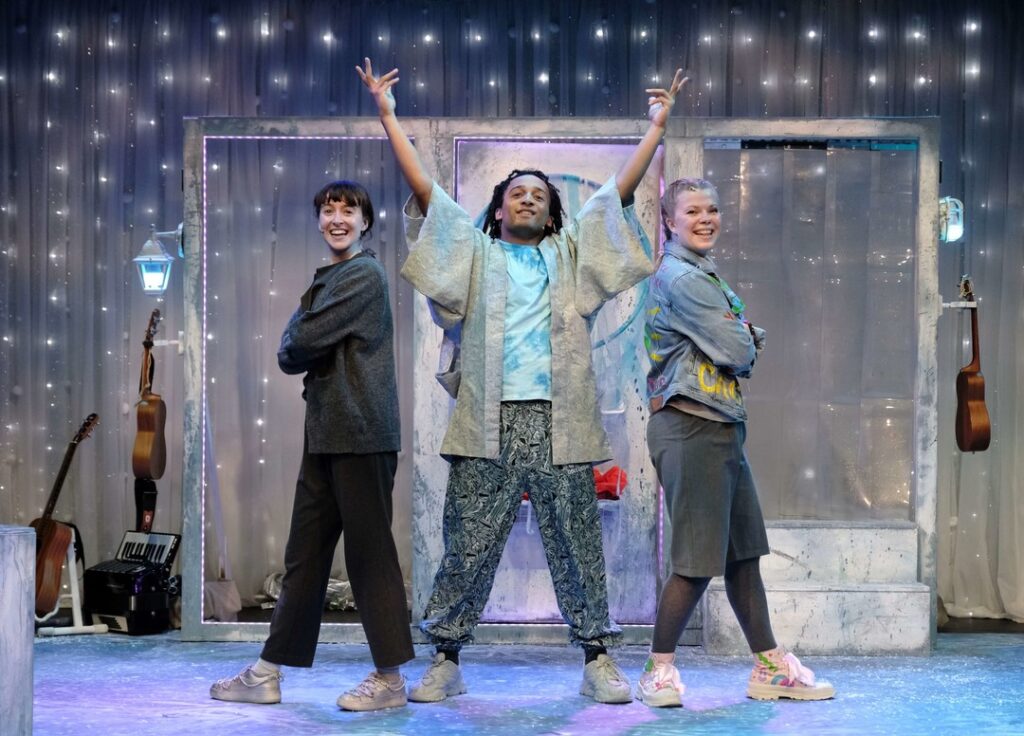 Tutti Frutti bring this fabulous production to the stage for the stretch up to new year, and what a show it is! Written expertly by Joseph Coelho, get ready for a strong, heart-warming and beautiful winter tale.
The Tanya Moiseiwitsch Playhouse Theatre is small and intimate. The performing space is limited, however, it doesn't stop true magic being created on stage. There are a few moments at the start of the show, before things get going, where the actors start to mingle with the audience, asking the children 'what do you know about our planet?'. The children are hooked and drawn in already as the characters, especially Mum (Michaela Murphy) are super animated and charismatic. At this point you already are getting a feel for this show delivering a message to kids about the environment and how we can look after our Earth.
We follow the whimsical story of Jack Frost (Luca Moscardini) who is a cheeky, mischievous boy with a frozen touch. He is the one that transforms our planet seasonally by using his magic to bring in autumn and winter. Problems arise when this winter, there isn't as much of the cold as there normally is and winter has gone missing! Because of this, Jacks magic disappears. After meeting Annika (Sophie Golby) and her mum, the urgency builds, as Mum becomes frozen and Jack needs his magic to un-freeze her! Annika and Jack go on a quest to find where the winter is, meeting lots of different weird and wonderful characters on the way (all played by Murphy). Will Jacks magic return?
The small stage is full of life with a few lights making so much atmosphere and an aesthetically pleasing, wintery feel. The set is so minimal but so adaptable when moving to different scenes. Hats off to designer Warda Abbasi for this because this honestly makes the show what it is. The original music and songs were really catchy but you couldn't always hear the vocals over the music, even when all three were singing together, which was really disappointing.
The three strong actors were all exceptional. The talent was quite outstanding, all three of them singing, dancing and playing instruments. Well done, what a fantastic team.