Royal Theatre, Windsor – until Saturday 3 June 2023
Reviewed by Joanna Huggett
5*****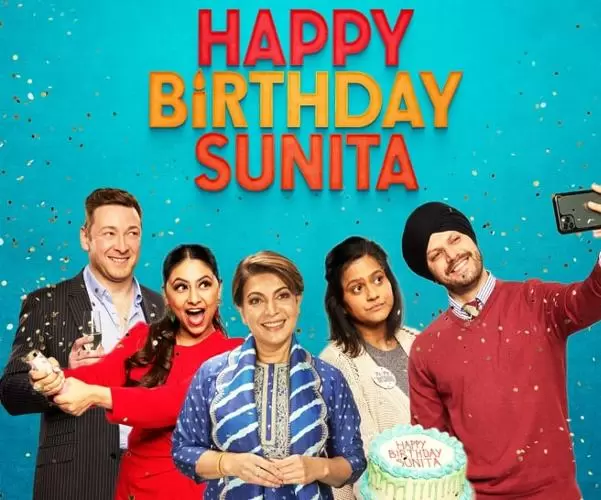 It was a delight to watch the opening night of "Happy Birthday Sunita" written by Harvey Virdi back in 2014 and brought up to date for the post-Brexit, post pandemic era.
Sunita, played by Bhawna Bhawsar, is 40 and her family, the Johals, are throwing a small surprise birthday for her – but everything is not going to go to plan, especially not for this family with so many issues tucked under the carpet.
Sunita's mum Tejpal, played by Divya Seth Shah, has just had her kitchen finished, the scene for the entire play. A kitchen which has taken well over a year to finish, for good reason too. Tejpal is the matriarch of the family, seemingly holding everything together, but she too has a few home truths waiting to be surfaced.
Sunita's brother, Dev, played by Devesh Kishore, and his wife, Harleen, played by Rameet Rauli provide just the right level of agitation to tip the evening over the edge.
That is until Maurice, played by Keiron Crook, arrives as the seemingly un-invited guest and the fireworks begin.
Very funny, very entertaining and very much like my family in ways I'm sure you will also find all too uncomfortably familiar with. Go see it, you won't be disappointed.