Birmingham Hippodrome – until Sunday 29th January 2023
Reviewed by Amarjeet Singh
3.5***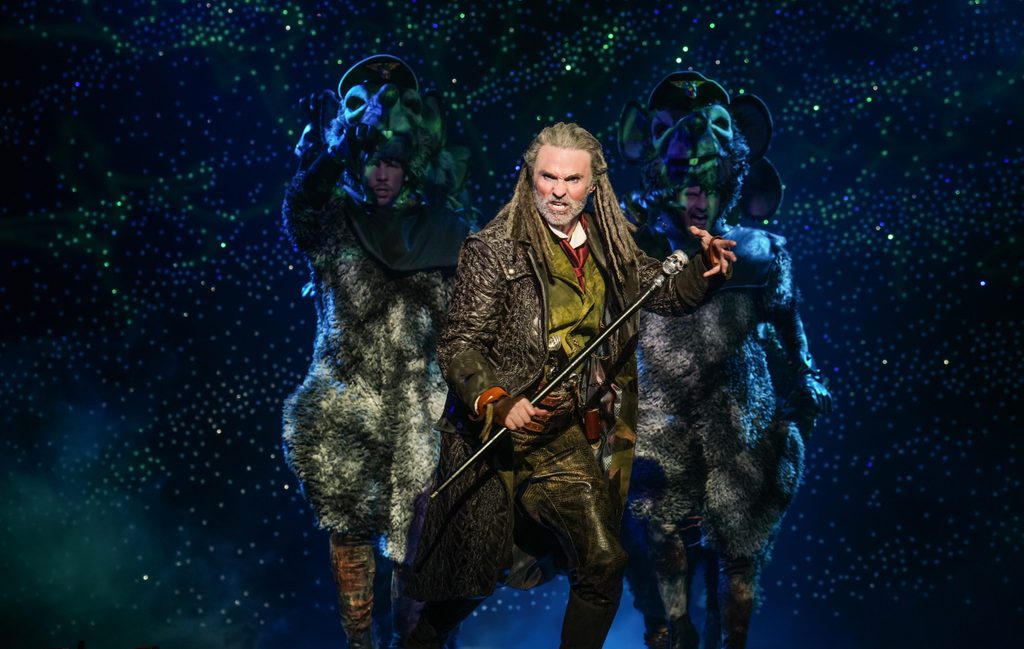 A pantomime is traditionally a fairy tale complete with songs, dances, jokes, exaggerated characters and lots of audience participation. This production of Dick Whittington is a little different. More reminiscent of a variety performance than a traditional pantomime, it delivers on entertainment, glitz and glamour but is thin on story, plot and originality.
There were some truly wow moments, a flying bus, fire performers, and a giant rat (which sadly only appears once), however, and this was the opinion of my daughter, it was not really aimed at the young.
Main lead, Matt Slack was a brilliant performer, he had the audience in stitches with his sketches, routines, impersonations and general silliness, but a lot of it was borrowed from comedians of yesteryear and was a repetitive cycle of sex and toilet humour (as in the same jokes being told again in the same performance). Being both lead and comedian and being the focus for the majority of the show, Slack left no room for the other cast members to shine.
Marti Pellow appears as the evil Ratman who is hellbent taking over London with his rats and foiling Dick's achievements. He has a wonderful stage presence, but he was hardly on stage with the other cast members, so it was almost like watching 2 different shows. It would have been great to have seen him interact more with Slack and have a more multidimensional aspect to his character. His vocal talents were amazing but unfortunately the sound levels meant we could hardly hear him over the music.
Suzanne Shaw sporadically appeared as Alice Fitzwarren, the daughter of the dame and potential love interest. Her talent as a singer and dancer was sorely under utilised.
Slack did banter quite well with Dr Ranj as the Spirit of the Bells, the Fairy Godmother-like character, Andrew Ryan as the Dame, and Doreen Tipton's Doreen the Cat. All three brought the humour and corpsed as they caught each other off guard with innuendos.
There is a lot of adult humour in this production, and at times it teeters on the brink of what goes too far for some families. At 2hrs 40min it can also be a bit long for some. Cutting the children coming up on stage would not be a bad thing.
The sets are stunning, full of colour and character, embodying the streets of London, the inside of the Fitzwarren's sweet shop, and the Ratman's Palace. The costumes are sumptuous and spectacular, an obvious standout would be the Dame's many changes of outfit, but my favourite was a lady dressed as a Jammie Dodger (you have to see it to believe it!)
Overall, Dick Whittington is a fun, festive night out. You will be entertained as it's a show full of laughter and excitement. Is it a panto in the traditional sense? Oh no it isn't. Is it a show to be seen? Oh yes it is!