Forum Theatre, Malvern – 7th January 2023
Reviewed by Courie Amado Juneau
5*****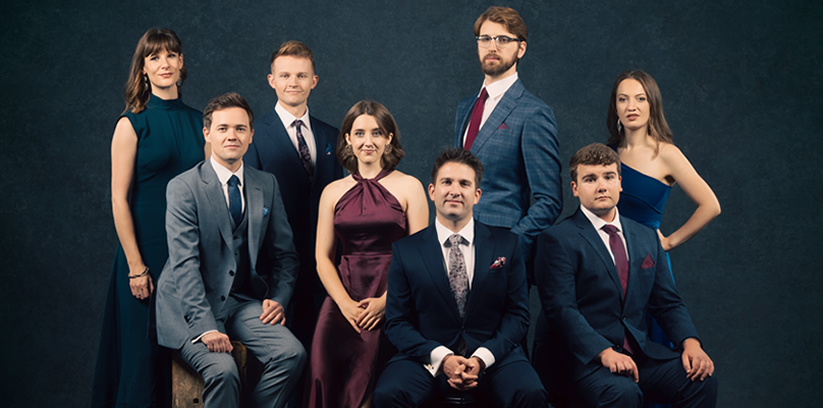 I have been lucky enough to have seen the City of Birmingham Symphony Orchestra many times but always at symphony hall so I was intrigued to hear how they would sound on tour, outside their acoustically near perfect home of Birmingham Symphony Hall. Tonight they did not disappoint. In fact they were as wonderful as ever in a joyous Viennese programme to usher in the New Year.
Suppe's "Light Cavalry Overture" got proceedings off to a rousing start, setting out tonight's stall with big brass, sparkling woodwind, lush strings and a busy percussion section. I always love hearing some background to the music and tonight's introductions from Conductor Christoph Altstaedt were most welcome, presenting us with many interesting and highly amusing facts in areas as diverse as the parallel invention of the telephone, Danish pastry, Eintracht Frankfurt football club and some composer prison stories. A very personable host who I could have listened to all night long, I had not had the privilege to have seen him conduct before but I was about to learn that he is a very fine conductor indeed. He also plays a mean typewriter – played perfectly in time (the sticking keys only adding to the fun) during Anderson's "The Typewriter". Humor was a key component throughout the night – like having a popular ringtone "interrupt" at the end of Strauss's "Telephone Polka". The percussion section (in particular) was having a rare old time looning it up – for instance during Lumbye's "Copenhagen Steam Railway Galop" they announced (complete with signalman's hat and waved flag) that the performance would not proceed as the train to Birmingham had been canceled due to the Conductor being on strike, being pretty typical! Tonight's singer, Anna Devin, was sensational with an impressive range and incredible technique to make those arias seem so effortless. The finale to the evening, the last trio of pieces, was worth the price of admission all on
its own. First was Lehár's Giuditta: "Meine Lippen, sie kussen so heiss" in which Ms Devin inhabited her role with impressive sensuousness. I only wish I spoke German so I could have understood the lyrics. Even so I was totally transported! Then probably the most famous waltz; Strauss's "Blue Danube" and the same composer's "Radetzky March" rounded things off with aplomb, gusto and panache (the orchestra are so well drilled a musical unit they did not even need the conductor for this encore). Our conductor had reminded us in his final address that we are fortunate to have a truly world class orchestra on our doorstep and how right he is! Their playing was flawless throughout and they looked like they were having a ball – I hope they enjoyed it as much as we did, since they were thrilling us with top notch entertainment. A privilege to see them and one I shall be making less rare this year. A life affirming evening of gorgeous tunes from a first rate orchestra! What more could one ask to celebrate the New Year?