EMPIRE THEATRE, LIVERPOOL – UNTIL SATURDAY 18 MARCH 2023
REVIEWED BY MIA BOWEN
5*****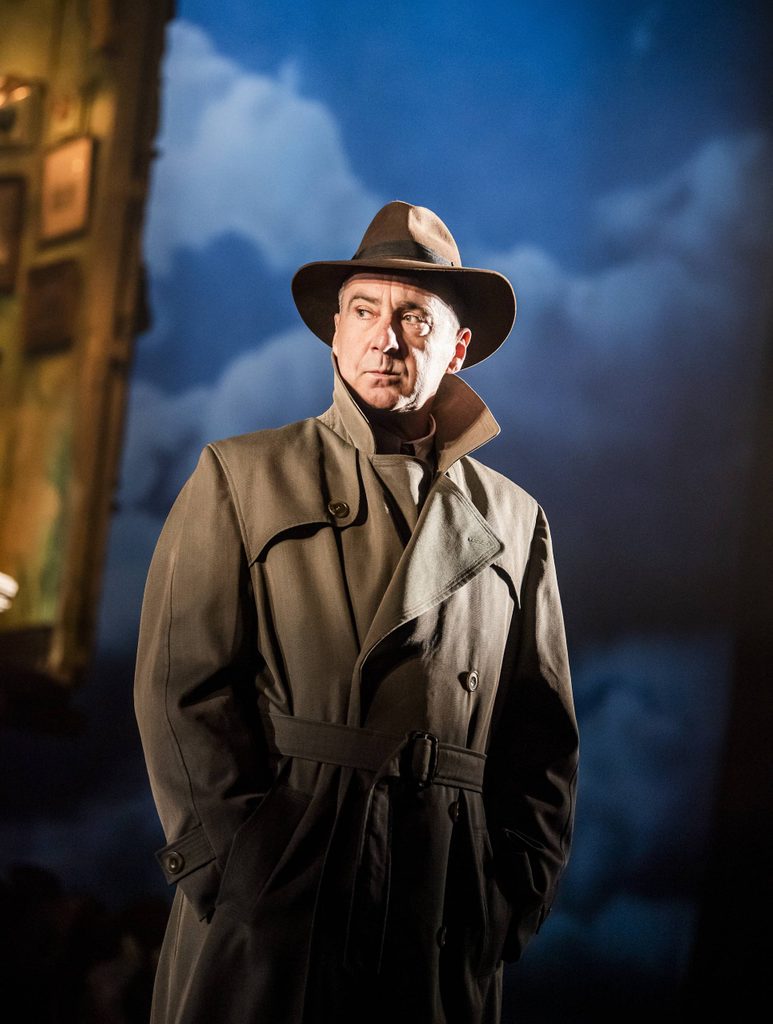 J.B. Priestley's timeless crime thriller, An Inspector Calls landed at the Empire theatre last night and since Stephen Daldry's production in 1992, has won a total of 19 major awards, including four Tony Awards and three Oliver awards. It has played to more than five million theatregoers worldwide and is also one of the most popular modern texts studied in English Literature GCSE. An Inspector Calls is the most internationally, highly praised production in the National Theatre's history.
Set before the First World War, in 1912, we join the prosperous Birling household, where they are celebrating an engagement. The merriment is halted by the arrival of an Inspector Goole, who announces that a young woman, Eve Smith who used to work in a factory owned by the arrogant and self-important Arthur Birling has killed herself. The Inspector asks questions to uncover the truth about each character's connection to Miss Smith. In doing so, he forces the family members to self-reflect, in turn they end up confessing to a secret they hoped no one would ever find out and lapse into self-pity. The audience is taken on a journey and learns the timeline of events which led this young woman to her end.
The magnificent staging by Ian MacNeil is genuinely striking, adding to the moral socialist piece of theatre. It is when the family secrets are revealed and their preconceptions exposed that everything, literally comes crashing down. The set is reinforced by the menacing music by Stephen Warbeck contributing to the sinister atmosphere effectively.
This production features a stellar cast and their performances are outstanding with Liam Brennan as Inspector Goole (or Ghoule), dominating the stage even when he wasn't talking. I was particularly impressed by Christine Kavanagh as Sybil Birling, she was commanding as the icy-hearted and self-justifying matriarch.
The play forces the audience to reflect on their own actions and potential consequences. It also highlights the importance of caring for one another and accepting social responsibility! If you have seen it before, then you have not seen it like this.