Lyric Theatre – 20 December 2021
Reviewed by Claire Roderick
5*****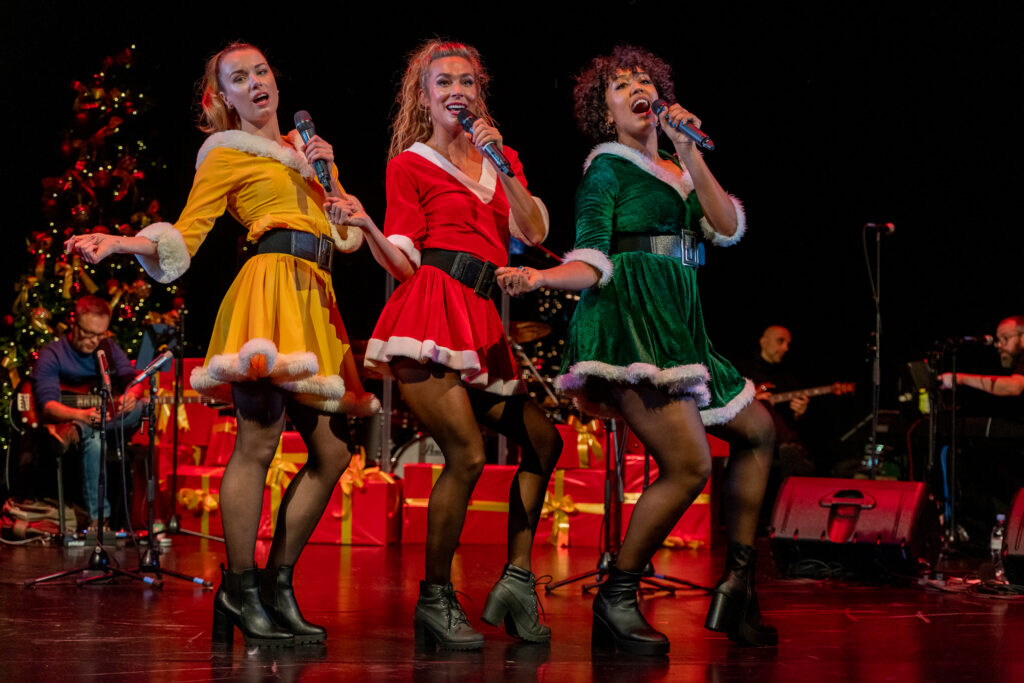 This fantastic festive show delivers exactly what it promises – Christmas classics and some musical theatre favourites performed by a stellar West End cast.
After being forced to delay last year's Christmas show by six months (it was well worth the wait!), producers Shanay Holmes and Chris Steward gave the audience at the Lyric some much-needed Christmas cheer.
Shanay Holmes is a warm and welcoming host, and is able to charm an audience in seconds. She also has an INCREDIBLE voice and made the most of her Mariah moment. The mix of songs was perfect, giving us a range of favourite songs from the performers' shows between Christmas bangers.
John Owen-Jones' Bring Him Home is always worth the ticket price alone, and his effortlessly emotional voice is perfect for Christmas numbers. Jodie Steele showcased her insane vocals with Have Yourself A Merry Little Christmas and the audience went wild as she, Teleri Hughes and Inez Budd performed Mean Girls/Heathers numbers.
Emma Hatton wowed the crowd with her powerful voice in songs from Anastasia, Wicked and Frozen. Two of the stars of Frozen, Oliver Ormson and Obi Ugoala also brought the house down – Ugoala with his smooth vocals and Ormson with his high energy numbers – the entire audience were up on their feet dancing and singing along to Merry Christmas Everyone. Shanay Holmes also led a singalong to spread the Christmas joy.
The band, backing singers, dancers and Stagebox kids were all on top form, adding to the celebratory atmosphere. This was a wonderful , uplifting show – the perfect way to start the countdown to Christmas.