Old Red Lion, Islington, London – until 14 May 2022
Reviewed by Debra Stottor
4****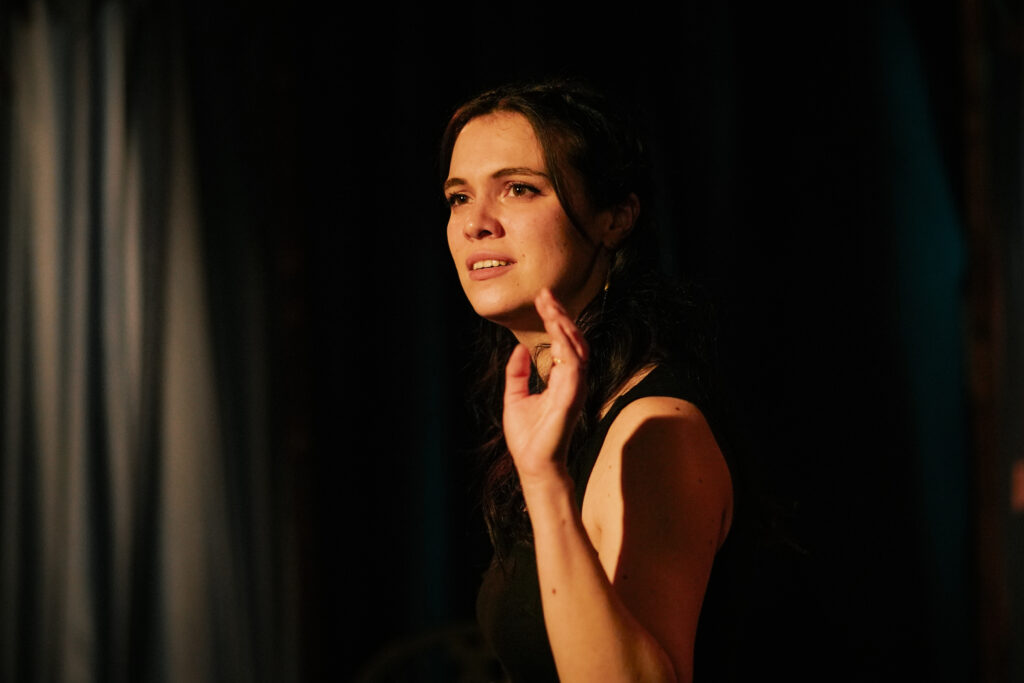 Chekhov's classic has been brought to the stage so many times it's hard to know what could be added that's genuinely new and exciting – are there any fresh takes left? It's many years since I last saw a production, but what I recalled was a play delivered with a reverence for the original script, a bit of a museum piece. This is not that.
This new translation by Luba Hilman and Clémentine Pinet shows that Uncle Vanya is still as relevant as ever 120 years on, while highlighting its timeless humour. Director Kieran Bourne says that "plays must evolve in order to exist today", and his twist is the cast are intentionally younger than in Chekhov's original, so that they are shouldering the burden of the actions of the past – a theme that will resonate with a modern audience. Bourne adds: "Today, young people are more concerned with what they will accomplish by 30 instead of by retirement so we have reframed this as an inter-generational story and one dealing with the 'quarter-life' crisis. With many losing two years due to the pandemic, the frustrations and delusions of Chekhov's characters are incredibly relevant yet also darkly humorous." Bourne cites influences as diverse as Fritz Lang, Kendrick Lamar and films such as Lost in Translation and the recent Norwegian gem The Worst Person in the World.
Originally staged in 1899, Chekhov's Uncle Vanya has more current resonance than ever: the isolation and boredom felt by Vanya (Jonathan George), Sonya (Faye Bennett), Yelena (Clémentine Pinet) et al will be familiar to the post-lockdown audience, that sense of powerlessness and frustration at a situation seemingly beyond their control. It's a clarion call to us all to live life to the full. The performances are all strong, from the innocence of Sonya to the world-weariness of Vanya and the oblivious self-absorption of Serebryakov (David Whiting).
The staging is minimalist yet evocative of a rural home, the limited space of this small theatre well used, with the action revolving around the dining table (and the drinks cabinet). Being the upstairs room of a pub, it's warm and slightly stuffy, and noise from the pub downstairs carried upstairs, intruding on the atmosphere.
This is a Candid Broads production, a company founded in 2020, with the aim of telling stories with a fresh perspective, bringing fierce and bold female characters to life. Their productions will always have at least 50-50 split of female-identifying cast and crew.
This entertaining and explosive portrayal will leave audiences feeling that despite the worst of times, our personalities and desires cannot be dimmed. Expect humour, music… and more than a little vodka