The Leeds Playhouse – 17th September 2022
Reviewed by Sal E Marino
5*****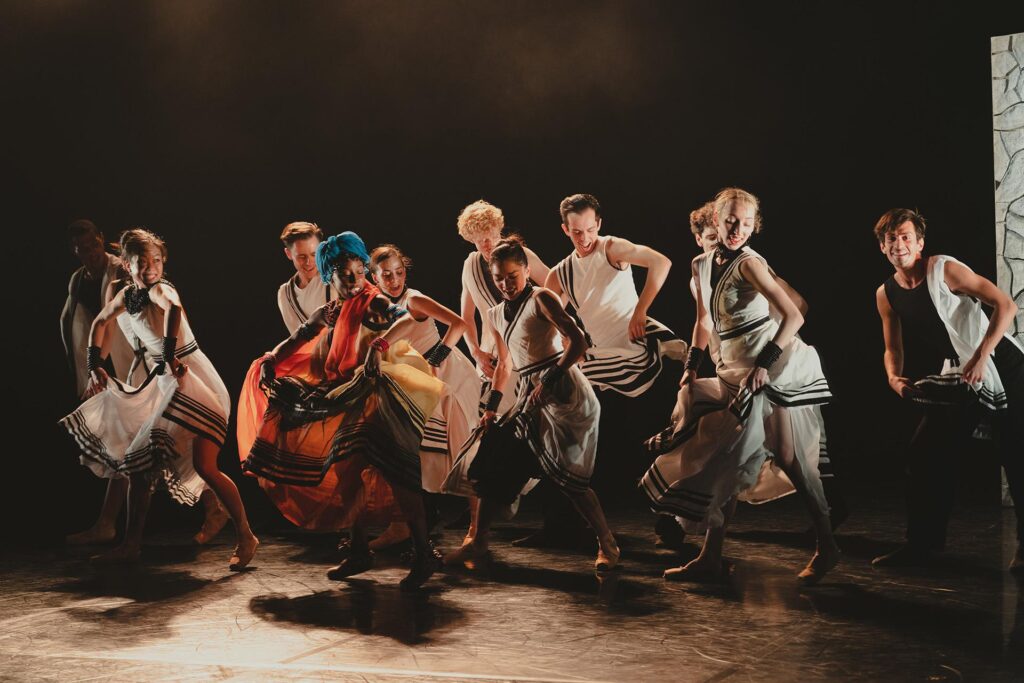 Three Short Ballets, performed by the Northern Ballet company at the Leeds Playhouse, positively stunned and astonished the audience last week in what was a truly contemporary and cultural phenomenon to behold.  My guest and I, both non-dance connoisseurs but avid live performance enthusiasts, were simply blown away by the spectacular skill, energy and pure-genius of every single dancer.  Each ballet had the ability to sent one on a soulful journey and I'm sure it depends on the individual as to where that takes you but will involve: the joys and struggles of mankind, community, support, love, death and the light / dark moments we face during life's milestones. 
The first ballet,'Wailers', magnificently choreographed by South African-born Mthuthuzeli November, took us on an emotional rites of passage quest. What unfolded was a coterie of people joining together in what I interpreted as ritual ceremonies, healing one another and honouring those ancestors in other realms.  It felt spiritual, of the heart, tribal and rich in the true essence of what it means to belong and to love one's fellow sister and brother.  The end, solo part was an exhilarating dance and felt like this leading character was transcending into a higher frequency as she appeared to electrically charge in the light.  It was unique and simply magical. 
Stina Qugebeur's,'Nostalgia', was as equally dramatic and emotionally effective as 'Wailers' but centred around a couple's relationship and their entrapment of the programmes and patterns of life.  We witnessed their times of jubilation, love and connection when the pair were free from a programmed sequences (the mundane tasks in life and drudgery that we sometimes get caught up in) and when free, the dancers conveyed a sparkling feeling of unfettered joy!  You could feel your own heart swell with each lift and turn but also, one could sense the darkness and the sadness when the light left.  It was a very powerful the piece as it made one reflect and think: most poignant in today's society when we can sometimes feel slaves in our own life's due to the pressures of work and materialism.
The final ballet of the trio was 'Ma Vie', choreographed by award-winning Hip-Hop dance artist Dickson Mbi and explored the life of Giacomo Casanova – his push for love, his relationship with the church and his eventual downfall.  In my lifetime so far I haven't seen anything like it – it was outstandingly creative and the fusion of hip-hop and ballet was explosively brilliant.  Casanova's covert passions and rich ambitions were all revealed through the Machiavellian energy driving him.  This cunning and scheming energy was magically weaved by an unscrupulous character that  was astounding in how they captured what felt like evil,dark spells being cast.  The visuals of a pair of hands hovering over the stage acting like those of a puppeteer literally sent shivers down the spine and allured one further into the eventual doom of Casanova's fate. 
The Three Short Ballet's had standout moments constantly, throughout and from start to finish.  Each ballet was an innovative masterpiece performed through world-class dance and I can't wait to see then next one!