Richmond Theatre – until 2nd July 2022
Reviewed by Carly Burlinge 
3.5 ***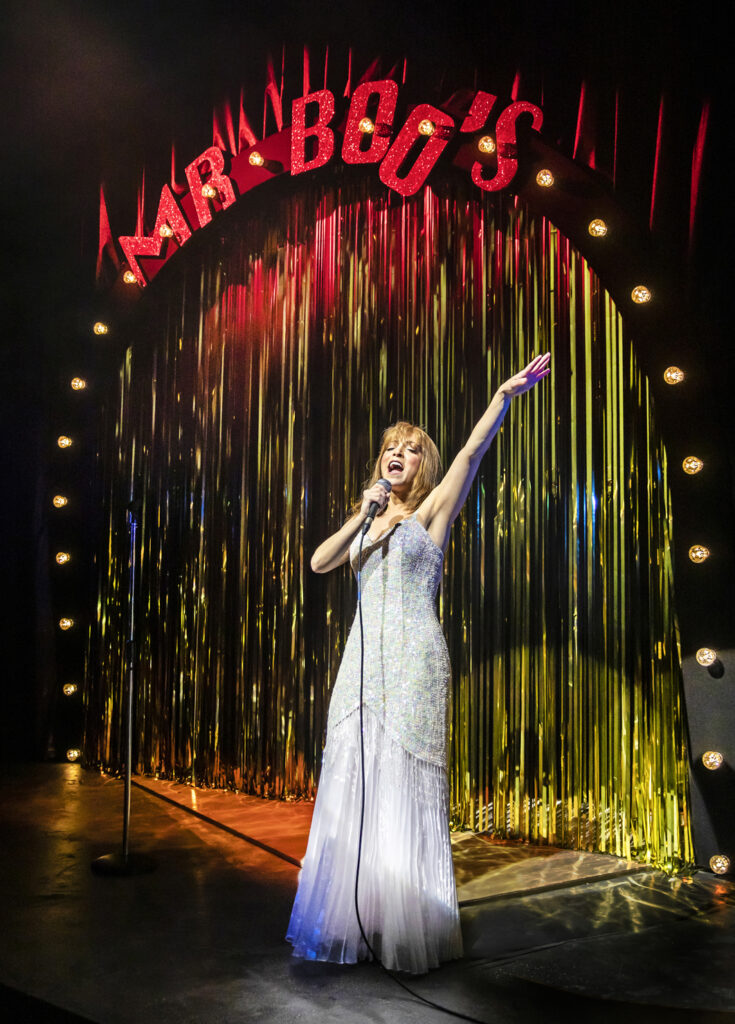 The Rise and Fall of Little Voice by Jim Cartwright brings you the story of a mother and daughter who couldn't be more different! Little Voice (Christina Bianco) loves nothing more than to stay in her bedroom listening to her records that have been left by her late father. Left alone she falls into a world of music where she becomes alive, swapping her quiet timid life and voice which suddenly transforms into her strength. Making her able to lose herself and be happy. 
Her Mother Mari (Shobna Gulati) on the other hand is the complete opposite enjoys a party, is always on the booze and going out meeting men! She hasn't much time for little voice and can't understand why her daughter is always confined to her bedroom and doesn't want to leave the house! They both seem to class each other as an embarrassment and have no relationship.
Then Mari meets Ray (Ian Kelsey) a small-time club owner he portrays himself as experienced in his trade and picks up on Little Voices Talents, as he hears her from downstairs singing in her bedroom. Mari on the other hand thinks all the attention and enthusiasm coming forward is towards her and not her daughter! This eventually causing a bigger rift between the two. With Ray thinking that he has found his discovery in Little Voice and that this could be his chance to hit the big time. He puts her on stage where at first, she gets booed but eventually her talent is shown and she rocks out some powerful ballads performed live.
Christina Bianco had a charming strong and exquisite voice that was enjoyable and extraordinary to listen too, she plays her part extremely well transforming from a suppressed withdrawn character to a confident singer.
Shobna Gulati plays a very convincing part as a loud drunken and overbearing mother who wants everything to be about herself.
Ian Kelsey comes across as caring in his role at first but as things unravel and doesn't go his way, he plays the shady, slippery and later on abusive character!
Together they had a good connection on stage.
The stage was done extremely well of a slightly run-down house which had two levels with the stairs leading up to a bedroom and a hallway with the living room and kitchen downstairs it was very interesting to look at with lots of attention to detail very cleverly done.
Although this production offered some great acting as well as some great music and some light comedy throughout. I also found it to be disheartening and upsetting with a sad storyline that wasn't very uplifting at times.