Hull New Theatre – until 3rd December 2022
Reviewed by Dawn Bennett
5*****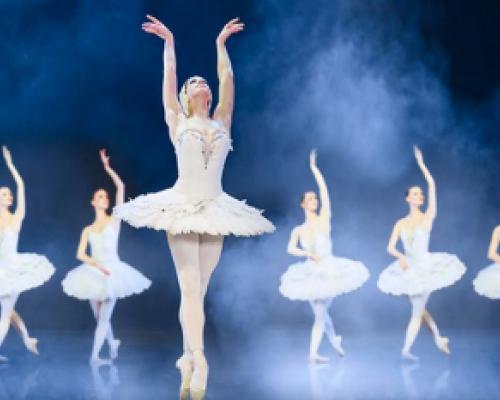 Northern Ballet brought David Nixon's magical Nutcracker Ballet to life last night and brought Christmas to Hull's New Theatre.
From Charles Cusick Smith's beautiful sets to Tchaikovsky's glorious score, played by the Northern Ballet Sinfonia (conducted by Daniel Parkinson and led by Geoffrey Allan), it was a fabulous night.
The party scene in Act 1 is so good, watch the other characters on the stage, there are lots of different things going on, Grandma Edwards (Dominique Larose) and Grandpa Edwards (Wesley Branch) are two to watch, funny and charming!
Clara (Rachael Gillespie) is given a present of a Nutcracker by the mysterious Herr Drosselmeyer (Mlindi Kulashe) at a family Christmas Eve party and overnight it comes to life as the Nutcracker Prince (Harris Beattie).
The ballet takes us on an enchanted journey meeting different people along the way from the Sugar Plum Fairy (danced amazingly by Saeka Shirai), French and Chinese Dolls (Sena Kitanio, Archie Sherman, Antoni Canellas Artigues) to the marvellous Mouse King (Bruno Serraclara) who reduced the audience to fits of giggles with his antics!
In the second act we have some amazing solos, pas de deux and group dances all watched on by Clara and the Nutcracker prince, this defiantly shows the Northern Ballet dancers at their best. Their timing, skill and musicality and danicng is second to none, every time I have had the pleasure of watching them, they never disappoint.
I must give a mention to the students of RS Dance, who were Party Children and Mice, for such young dancers their stage presence, facial expressions, acting and dancing was lovely to watch.
If this is the first Ballet that you go and see or one of the many you have watched over the years go and watch it you won't be disappointed in this 5-star performance.