Malvern Theatres – until November 19th 2022
Reviewed by Kathie Hodges
5*****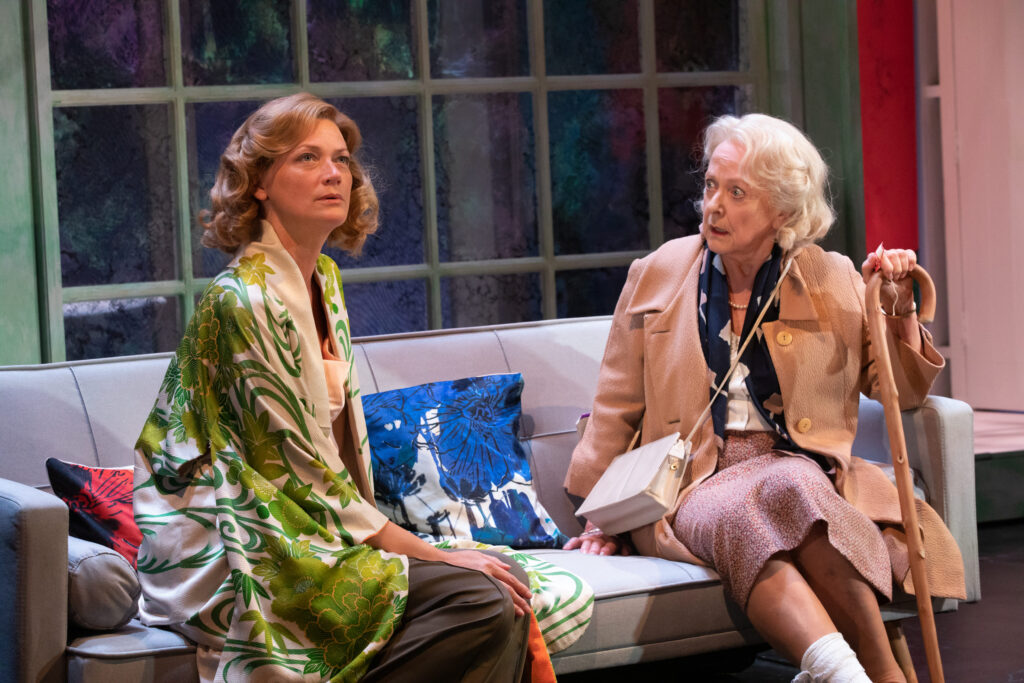 A psychological thriller performed by a perfectly placed cast in this artful adaption by Rachel Wagstaff of a Marple Mystery. The set, a mirrored corridor cleverly switches the scenes seamlessly from a manor house to a movie studio for this classic crime story.
Susie Blake sparkles as an absolutely wonderful witty and sharp minded Jane Marple, relentless in her quest to discover the truth in any case aided by best friend Dolly Bantree and her remarkable memory of events played skilfully by Veronica Roberts.
The story begins with bumbling nephew also known as the new 'Chief' Inspector Craddock if you don't mind, played expertly by Oliver Boot, seeking advice from his aunt after a dreadful murder is committed while insisting he doesn't actually need any help or advice at all.
It appears that the famous American actress Marina Gregg played by Sophie Ward could be the target of a murder plot, having narrowly escaped death in a twist of events the race is on to discover who and why anyone would have reason to murder the actress. It goes without saying, all is not what it seems.
Jason Rudd played by Joe McFadden, is the  movie director husband of the Marina, in fact the latest in a long line, and appears as captivated with his wife as her fans.
The play covers significant topics such as homosexuality and self harming, Love and loss, and yet the drama is played out carefully with gentle humour.
Blake's Marple is warm and humorous engaging the audience instantly.
The director Philip Franks says of the adaptation that it is 'a terrific mystery but a thrilling story of love, loss pain and fear.
Not to be missed.