Grand Opera House, York – until 19 November 2022
Reviewed by Katie Brewerton
5*****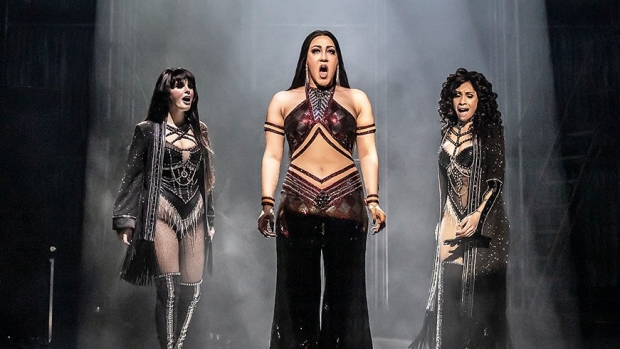 A brand-new musical based on the icon that is Cher is here! Opening on Broadway in 2018, The Cher Show dazzles as it comes to York full of glitz and glamour. Throughout the show three Cher's appear on stage portraying different stages of Cher's iconic life. 
Beginning with Millie O' Connell playing Cher through her childhood, teens and twenties we learn of her struggles through school and we learn of the heartbreaking inspiration behind the song Half-Breed, according to the story Cher was bullied in school for not looking like everyone else and was referred to as 'half-breed'. We also learn of her home life with her supportive mother and the men who left her behind as a child. This Cher is the one that starts a loving relationship with Sonny Bono played by Guy Woolf, at this age she is devoted to him and they have a happy relationship having a hit with 'I've got you Babe' and having their own show in Vegas.
As Cher becomes well known Danielle Steers takes over and Cher's troubles develop being forced to work endlessly and finding it hard to find time to spend with her child. Her relationship with Sonny goes from bad to worse with betrayals and arguments eventually culminating in their divorce.
Cher goes on to marry Greg Alman (Sam Ferriday), but after his drug problems and her needing to focus on looking after the 2 children and other family this also ends in divorce. As Debbie Kurup takes over for the final part of the show Cher learns to live without the need of men in her life and becomes the star she was born to be.
The three Cher's are fantastic, portraying Cher with her own unique style, voice and mannerisms flawlessly. With a whole host of Cher's biggest hits including 'If I Could Turn Back Time', 'Just Like Jesse James' and so many more featured, this is a show that will have fans begging for more. With the audience up and dancing for the encore, the standing ovation was well deserved.