Octagon Theatre, Bolton – until 15th October 2022
Review by Rebecca Hampson
5*****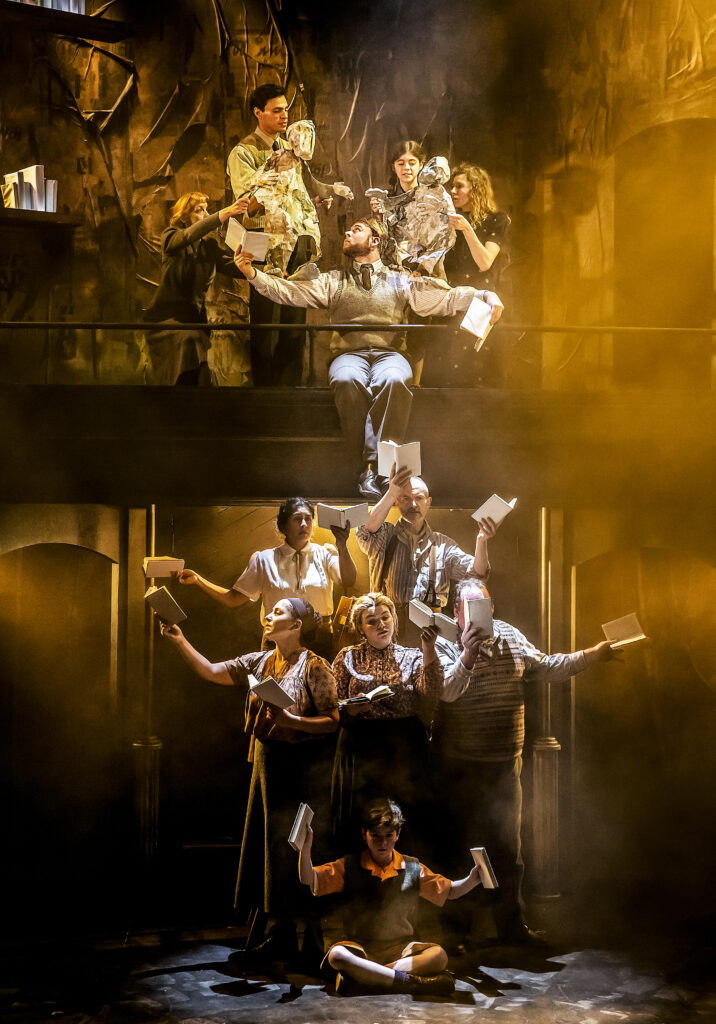 The Octagon Theatre is currently home to the world premiere of the new musical based on the novel by Markus Zusak, The Book Thief.
The play begins with an introduction from our Narrator, played by Ryan O'Donnell who sets the scene of Nazi Germany and follows the story of Liesel, played by Niamh Palmer. Palmer shone among her cast of elders and I was mesmerised by her vocal talent. She brought Liesel to life in a way that was truly entrancing and we felt every emotion alongside her in this harrowing story. Her character was courageous and proud, and became very close friends with a Jewish Boxer named Max when they began hiding him from the Nazis in their basement.
Max played by Daniel Krinkler was the stand out performer for me in this production. His emotion and diction was impeccable in musical numbers such 'Hello Stars Reprise'. His interaction with Liesel was spectacular and I was overcome with emotion during the musical number 'In This Book'. We felt empathy for his character who was prejudiced for simply being different, for being himself, for being Jewish.
Whilst the actions of the Nazis during this play were something we hope history will never repeat the play sent an important message and reminder of how kindness grows to be so much more than hatred could ever be.
The atmosphere in the theatre was magical and the set design by Good Teeth was impeccable. The musical is based on the book, The Book Thief and so the numerous books that acted both as lighting and a reminder of the importance of books was an element to the design I found particularly pleasing.
High regard must also be given to the puppet designer Samuel Wilde. The use of puppetry throughout and in the final scenes of the play made it particularly moving. I found myself seated at the edge of my seat entranced and amazed at how the puppets became as real as the characters on stage operating them.
This musical is outstanding and I have many hopes that we will soon see it on the West End and Broadway. This if not a play to miss. It is harrowing, it is emotional, it is endearing. If you're a lover of the book or a lover of musicals this is one for you.