THE ALEXANDRA BIRMINGHAM CELEBRATES
ONE YEAR ON – 20 JULY 2022
THE ALEXANDRA BIRMINGHAM CELEBRATES
ONE YEAR ON – 20 JULY 2022
The Alexandra Birmingham is celebrating one year of reopening today – welcoming back audiences old and new to enjoy the magic of live performances
A new season awaits of dazzling dramas, monumental musicals and wonderful one-nighters to enchant and enthral audiences
Wednesday 20 July 2022 marks exactly one year of re-opening for The Alexandra Birmingham, after being closed for a whopping 491days. The Alex was the very first regional venue within Ambassador Theatre Group (ATG) to re-open following the pandemic and the first theatre in Birmingham to re-open to full capacity.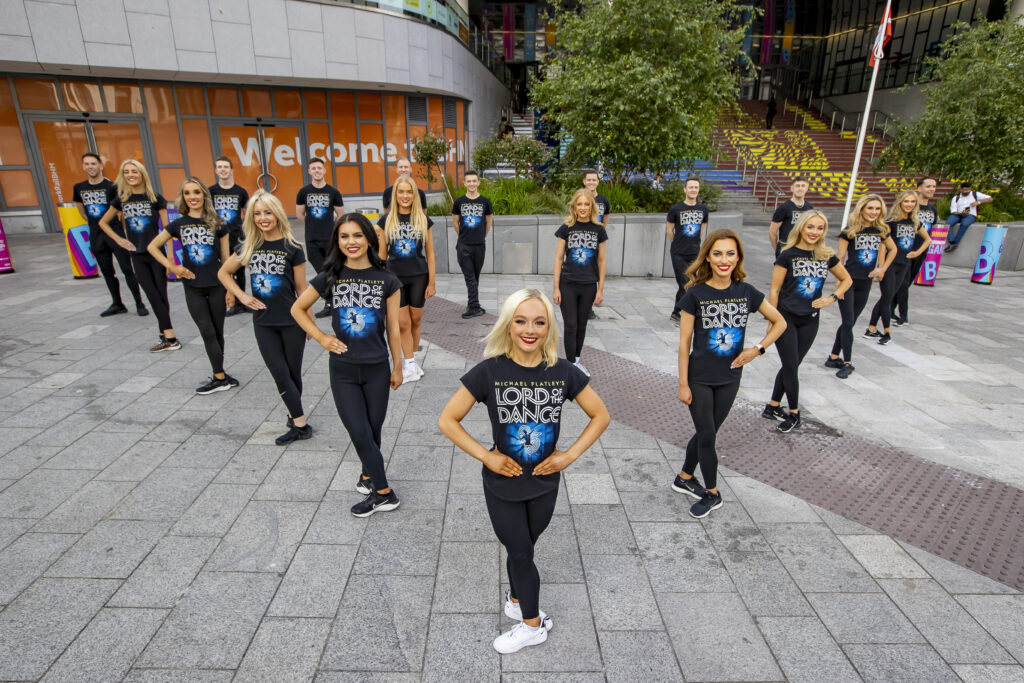 Since then, The Alex team have welcomed over 269,000 audience members back through their doors to experience over 100 dazzling shows. The first year back has been a celebration of bringing quality entertainment to Birmingham, tying into the 120th birthday of this iconic venue. From West End tours and world premieres, to one night only favourites, the theatre's first year back has been packed with nights to remember.
Having presented over 350 performances, Birmingham audiences have had the chance to experience the magic of live theatre once more, from Everybody's Talking About Jamie and Bedknobs & Broomsticks, to Johannes Radebe, School of Rock, Chicago, Jersey Boys and much more.
Simon Creed, Theatre Director of The Alexandra Birmingham said;
"The Alexandra and our outstanding team proved their resilience one year ago, enabling theatre-lovers to return at the earliest opportunity possible, being the first Birmingham venue to reopen and the first of the regional ATG theatre family.
The pandemic resulted in the longest closure in this much-loved theatre's history –– but, after a huge amount of behind-the-scenes work, the lights were switched on and the curtain was raised and we welcomed back audiences.
Over the past year, we've bedazzled audiences with shows to appeal to every taste and predilection and we'd like to thank the bravery and patience of our audiences returning as the world reopened again. Our team have learned new ways of working and their enthusiasm at being able to once again offer audiences fantastic service and fabulous shows cannot be underestimated.
Looking ahead, it's important to me and the entire Alex team that we continue to bring high quality productions to the heart of Birmingham. From musicals and dramas to one-night spectaculars, we hope that our new season will entice you to return to our gorgeous theatre, as we all enjoy the magic of being able to collectively enjoy performances with friends and strangers alike, enriching our experiences once again and providing some wonderful memories."
This year, The Alexandra Birmingham will be welcoming an eclectic mix of shows, including Birmingham premieres Fisherman's Friends, South Pacific, The Osmonds and Noughts & Crosses; the Christmas extravaganza Dreamgirls; as well as returning favourites The Mousetrap, The Shawshank Redemption, Saturday Night Fever, and An Inspector Calls.
For a full calendar of shows and events, please visit atgtickets.com/Birmingham