Lyric Theatre – 15 November 2023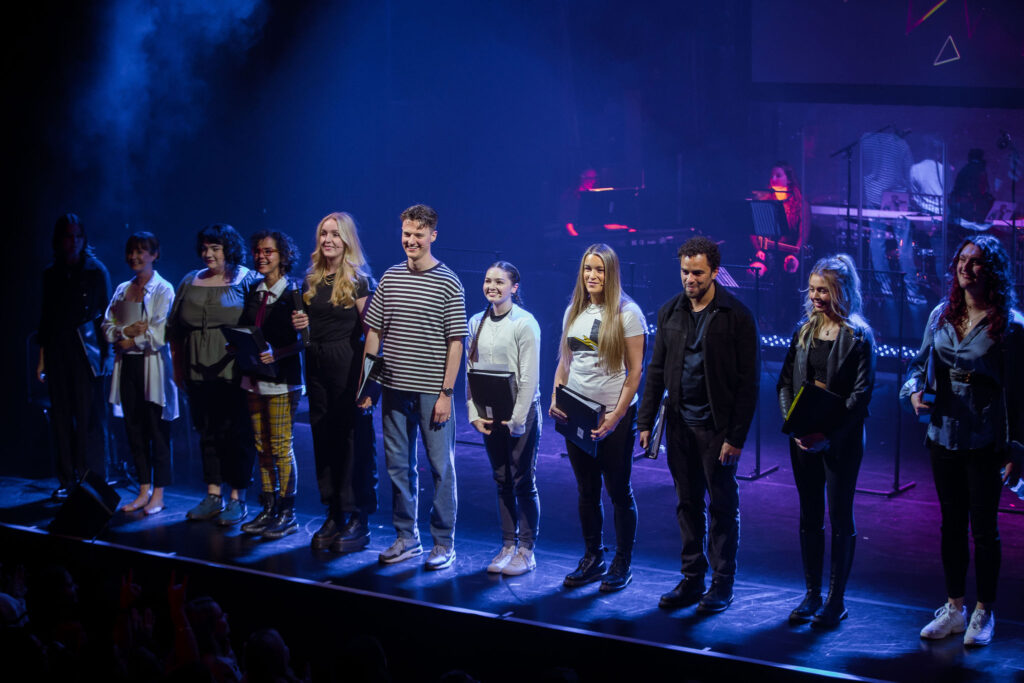 With an online cult following and a cast to die for, the opportunity to see SuperYou in concert was not to be missed.
Lourds Lanes' story of self-discovery and self-acceptance has shades of Be More Chill and Eugenius! but is a sweeter, more earnest creation.
Katie (Aaliyah Monk) and her big brother Matty (Jonty Peach) create and draw comics to help themselves through their tricky homelives. With an alcoholic mother and horrible memories of the father they fled, the family has moved around a lot and Katie has struggled to fit in at her new schools. Matty encourages Katie to draw herself as a superhero and she creates Lightning Girl. Feeling protected by this, Katie draws superheroes for 4 other kids who are taunted and bullied at school, not realising what an impact she makes on their lives. But Katie's dreams are still haunted by the evil Mi-Roar (Will Bozier).
As she grows up, Katie (now played by Lucie Jones) and Matty continue drawing and enter competitions, but life gets in the way of their dreams and Katie must get a steady job to support her mother as tragedy strikes. A sweet romance with barista and singer Jay (Luke Brady) is jeopardised by his singing going viral and Jay getting swept up in the circus of online fame, and a chance to chase her dream again is scuppered by more family tragedy and work pressures. However, Katie's superhero crew have her back and the Boltz are never slow to jump in with advice and inspiration for Lightning Girl in Katie's subconscious.
This concert version had very little movement, with stage directions read out and the cast standing behind music stands but the powerful and often poetic dream fight sequences were danced beautifully by Aaliyah Monk and Will Bozier. What we heard of the book sounded promising, although it might need a bit more snark to shake off the initial "sweetly battling adversity" Disney musical atmosphere. More workshopping on the book could create something incredible. The music was a wonderful mix of rock, pop, ballads, and even some yodelling. Lucie Jones was a phenomenal as ever, and Aaliyah Monk was astonishingly polished as the younger version of Katie. Luke Brady's vocals and comic timing were a dream and Jonty Peach was a sweet older brother. Giving Jones a run for her money on the vocal front were The Boltz, with Joni Ayton-Kent, Sharon Ballard, Lourds Lane and Jenny O'Leary giving barnstorming performances. Ballard's rock vocals have to be seen to be believed.
With a wonderful message of empowerment, kindness and self-belief, SuperYou is a fun and inspiring musical, and the effect of the face melting vocals on display in this concert version show the exciting potential a more finessed, fully staged production could have. An electric night out.