New Wimbledon Theatre – until 31st December 2022 
Reviewed by Carly Burlinge  
4 ½ ****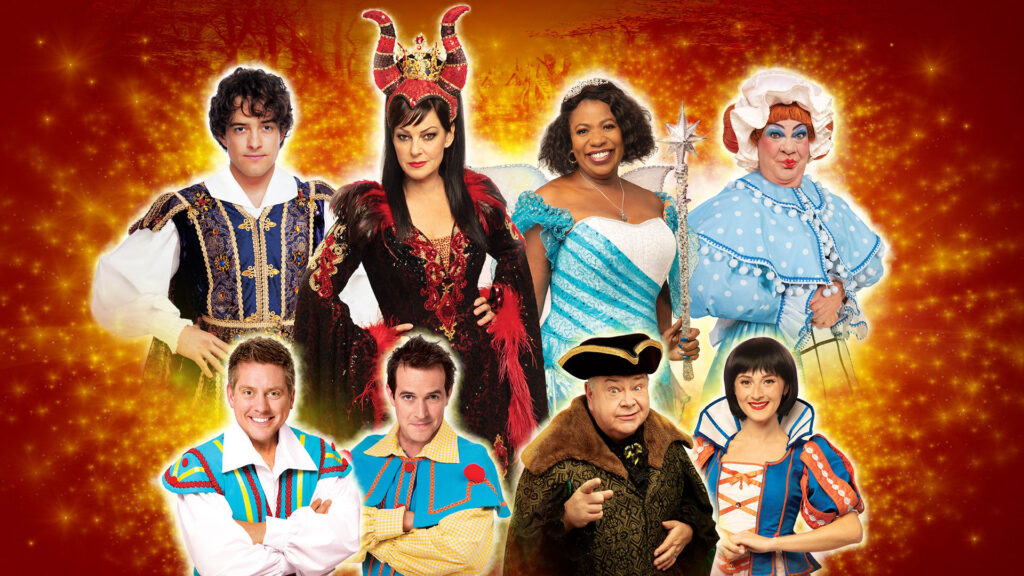 Wimbledon brings you their Christmas Panto – Snow White and the Seven Dwarfs and what a spectacular panto it was! 
Filled with much fun, laughter and surprises along the way. This year's story takes you to a magical land where Snow White (Hannah Lowther) is soon to be 21 meets Prince Lee of Lambeth (Lee Mead). Will sparks be flying the moment they meet? Or does Queen Lucretia (Ruthie Henshall) have other plans for the pair! Lee Mead played a very Prince like character that was wonderful to watch. He was charming and his voice was amazing alongside Snow White's, making the performance complete. There was just enough romance between the pair and with a twist at the end to the original story line it was indeed very interesting and entertaining to watch. Hannah Lowther played Snow White with the right amount of sweetness and innocence needed for her role. Together the strength from herself and her Prince will help them to overcome the Wicked Queen. 
Queen Lucretia on the other hand who feels her beauty is above all. Only to be told this is untrue by her Magic Mirror which unfolds to her that her rein of beauty will be done as soon as Snow White hits 21! For with this news, her plan she begins to hatch. To destroy Snow White with immediate effect. Her only safety is for her friends to hide her away with the Magnificent Seven (Jonny Weston, Lucas Angelo Ward, Joshua Clemetson, Will Keeler, Jack Malin, Chris Otim and Jacob Smith) to keep her completely safe. They offered much amusement, all standing up to their names looking after their beautiful Snow White. 
Queen Lucretia brings darkness to the show with her peril laugh her red horns that matches her outfit of evil she totally has her own swagger going on practising black magic with her trolls following her close behind in fascinating gothic costumes. She played her part spectacularly well for a Baddy 
Snow White's friends The Court Jesters (Dick & Dom) are very cheeky indeed. They have lots of charisma are very funny and have the audience entertained throughout offering many jokes to keep both adult and child amused shouting out BOGEYS only to be screamed back at with the same giggly word BOGEYS from the audience. Alongside them  Oddjob (John Archer) The Magician kept the show engaged with his entertaining jokes and blues playing on a ukulele and pulling bowling balls out of a briefcase what more could you ask for! 
Mrs Nelly Night Nurse (Matthew Kelly) with her wacky and outrageous outfits full of colour offering great slapstick comedy keeping all happy! 
How can we forget the Spirit of Pantomime (Brenda Edwards) She was most definitely rocking out her own tune. What an outstanding voice pure brilliance and much sparkle throughout.  
Was great to also see the audience have so much participation compared to previous years.
Wimbledon your twelve days of Christmas was remarkable and fun with flying toilets rolls and water pistols and much chuckling in the process definitely a must see.
If you want an interesting funny and fabulous evening out with the family. That's full of sparkle as well as wicked, then get yourself down to Wimbledon Theatre for a tremendous and extravagant evening out.