Eventim Apollo – until 28th August 2022
Reviewed by Emily Cliff
4****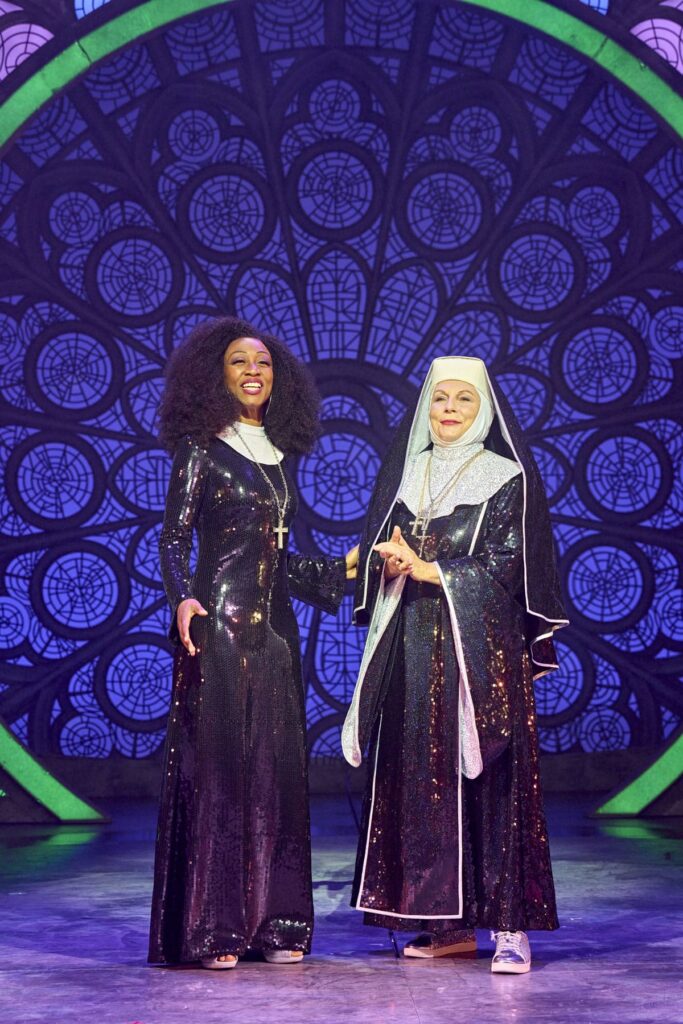 Incredibly anticipated by the theatre community and postponed due to covid, Sister Act has certainly made the long wait worth it.
From the costumes to the staging, everything from when the curtain rose was pure joy in this production of Sister Act. Much like the beloved blockbuster, the theatre adaptation was meant to star Whoopi Goldberg. However, due to scheduling conflicts, she was unable to reprise her role. This left big shoes to fill, but Beverly Knight certainly filled them. Supported by Jenifer Saunders (Mother Superior), Keala Settle (Sister Mary Patrick) and Lizzie Bea (Sister Mary Robert) this all star cast left audiences beaming from ear to ear.
In regards to the story, there's not much difference between the film and the musical, the stage show is set in 1977 Philadelphia. Dripping with disco and soul, the songs were charming, uplifting and added to the feelgood atmosphere of the show. A notable song was Take Me To Heaven, which was by far one of the best numbers in the show. Unfortunately, the songs in act two weren't quite on the same level of energy as the final two numbers of act one, and it felt repetitive throughout act two, neither adding nor taking away from the story.
That being said, the costumes and the staging certainly lifted this production in many ways. While not much can be done with a simple nun costume, the finale saw brightly coloured sequin robes which added to the delightfulness of the production.
This show had all of the ingredients to be great but it just fell short. The characters were played brilliantly, and the comedic value was there however some of the songs and events in the show felt a little bit like time fillers. Despite its downfalls the show is a joy to watch and will put a smile on anyone's face when they go and see it. Beverly Knight was a superb Delores and Jenifer Saunders was a fantastic Mother Superior. The show would have benefited from more upbeat songs and more ensemble involvement, because who doesn't like groovy nuns? Overall this show, despite its shortcomings, was a joy and a feelgood classic that should be added to your London theatre watch list.