SEATPLAN LAUNCHES GOLDEN VOUCHERS GIVEAWAY TO CELEBRATE 100,000 SEAT VIEW PHOTOS
SeatPlan today announces a giveaway of theatre vouchers to celebrate 100,000 seat view photos uploaded by audience members as part of their interactive ticket booking system. To celebrate this milestone, SeatPlan is launching a giveaway to reward five followers with £100 of theatre vouchers each, totaling a £500 theatre voucher giveaway. Social media followers will be encouraged to share the unique Golden Vouchers graphic to enter, with five West End stars announcing the winners on SeatPlan's Instagram on 31 July, hourly from midday.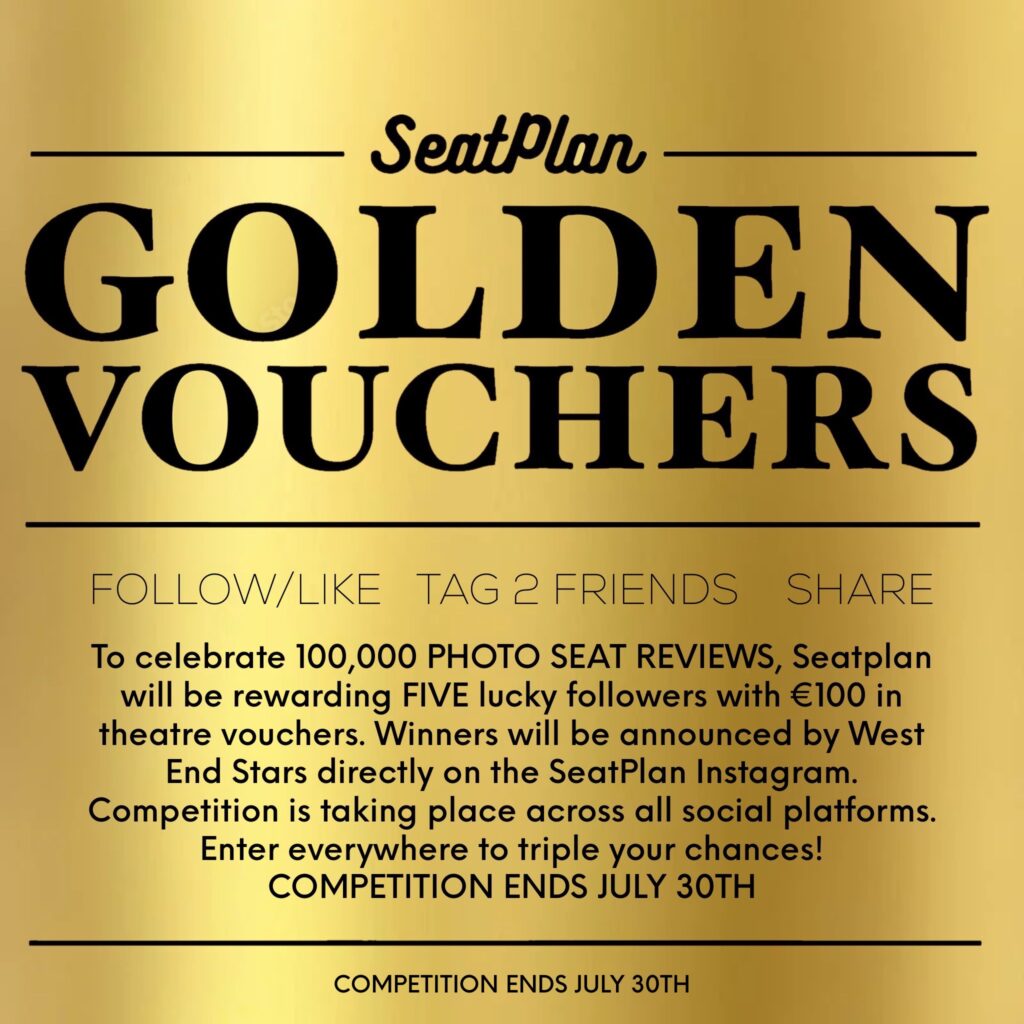 SeatPlan launched in 2011 to help theatregoers book the best seats for each venue, with interactive seating plans for every West End venue, alongside many other London, UK and New York theatres. The booking experience allows users to select their tickets whilst viewing thousands of user-uploaded images and reviews about those seats. Users are rewarded with theatre vouchers in exchange for seat reviews.
SeatPlan CEO, Ben Jackson, today says: "Wow! 100,000 photos have been a long time in the making! The SeatPlan team is grateful for every single photo that our community uploads and for helping other theatregoers book the best seat for their budget. With every photo we edge closer to our mission of a photo from every seat and ensuring that every theatregoer has the best experience when taking in the spectacle of live theatre".
For more information, please visit https://seatplan.com/