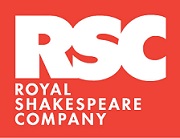 RSC ACTIVITIES ON SHAKESPEARE'S BIRTHDAY WEEKEND, 23-24 APRIL
The Royal Shakespeare Company is offering visitors to Stratford-upon-Avon a wide range of activities to help celebrate Shakespeare's Birthday over the weekend of Saturday 23 and Sunday 24 April.
Free events include a performance of Out of the Deep Blue, a family friendly outdoor show about the environment featuring a 13-foot-tall puppet, and the opportunity to enjoy the RSC's new Dell Forest Garden, a space for reflection which also aims to improve the area's biodiversity.
There will also be the chance to see the final two parts of the Henry VI trilogy, Henry VI: Rebellion (1.15pm) and Wars of the Roses (7.15pm) on Saturday 23 April, and to be part of the live audience for an edition of the popular podcast, The Guilty Feminist, at 7.30pm on Sunday 24 April. All three performances will take place in the Royal Shakespeare Theatre.
Prior to the birthday weekend, on 21 April, a newly revised second edition of The Complete Works of Shakespeare will be published, the perfect gift for all Shakespeare lovers.
SATURDAY 23 APRIL
Out of the Deep Blue performedby Autin Dance Theatre
3.30pm, starts in the Swan Gardens outside The Swan Theatre
Free, just turn up on the day
Autin Dance Theatre will perform Out of the Deep Blue, an outdoor spectacle ideal for children and families featuring Eko, a 13-foot-tall Sea Giant puppet, operated by five world-class puppeteers, and the character of Violet, played by a female contemporary dancer.
Waves wash Eko, a Sea Giant onto the shore. There he encounters vulnerable Violet. These two beings – an ancient creature and a young girl – offer us their stories: an impactful dialogue around our earth's climate emergency, told through dance, movement and masterful puppeteering. A story about the power of understanding that speaks to the world at large.
The performance will start at 3.30pm in the Swan Gardens outside the RSC's Swan Theatre, with the audience following Eko to The Dell gardens by Holy Trinity Church, before returning to the Swan Gardens for the final part of the show.
There will also be a free puppet workshop, suitable for ages 6+ between 12noon – 1.30pm taking place in the Swan Theatre foyer.
Tickets for the workshop are free but must be booked in advance at www.rsc.org.uk/events/shakespeares-birthday-celebrations
Pre-recorded Audio Description files are available for blind and visually impaired audiences to listen to, either prior to a performance and/or during the performance.
Audio notes (for listening to prior to the show): https://soundcloud.com/autindt/audio_notes_out_of_the_deep_blue
Full synchronised audio description (for streaming or download to listen to during the 4pm performance): https://soundcloud.com/autindt/full_audio_description_out_of_the_deep_blue
The Dell Forest Garden
Free, just turn up on the day
Throughout March and April the RSC and Forest of Hearts – a Stratford-based organisation which aims to produce 'gardens for good' – will work with members of the local community to create The Dell Forest Garden which will be open to all from Saturday 23 April.
The Dell, located by the Holy Trinity Church, is a quiet outdoor space which includes a number of memorial plaques. The aim of the Forest Garden is to make an area for health and wellbeing activities, for personal reflection, and to increase biodiversity. In the lead up to 23 April, the community participants will plant a number of flower beds in both The Dell and Avonbank Gardens, including a section featuring flowers mentioned in Shakespeare's plays.
Inspired by the memorials in The Dell, the RSC has commissioned artist Faye Claridge to create an outdoor art exhibition, Room for the Soul launching on 23 April. Faye is working with volunteers from Forest of Hearts and local residents to create a magical outdoor lounge where plants and flowers overwhelm furniture, while lampshades and family portraits flutter in the trees overhead.
Forest of Hearts will lead free drop-in sessions between 12-3.30pm on 23 April in The Dell, sharing how everyone can increase biodiversity.  Participants involved in developing the Forest Garden will be on hand to talk about the experience and how people can take part in future projects.
Henry VI: Rebellion (1.15pm) and Wars of the Roses (7.15pm)
Royal Shakespeare Theatre
Tickets available from rsc.org.uk or 01789 331111
Henry VI: Rebellion, a fresh new take on Henry VI: Part Two, hurtles through one of the most turbulent periods in English history, asking the question: can the people ever really decide their own future?
Wars of the Roses is the thrilling climax to the Henry VI trilogy. The tussle for the English crown escalates to the battlefield and the families of Lancaster and York drench their brutal conflict in sweat and blood. As power is shunted back and forth, there is deceit, betrayal and murder at every turn. The scene is set for the final chapter as we get our first glimpse of the villainous Duke of Gloucester – soon to become Richard III.

Both productions are directed by Owen Horsley, and feature Mark Quartley and Minnie Gale as, respectively, Henry VI and Margaret.
Henry VI: Rebellion runs 1 April – 28 May, and Wars of the Roses runs 11 April – 3 June.
Henry VI Unwrapped: an onstage demonstration
10.15-11.15am
Tickets £5-£8 available from rsc.org.uk or 01789 331111
Suitable for ages 12+
There will also be an opportunity to find out more about the Henry VI productions from actors and members of the creative team as part of Henry VI Unwrapped. This session will offer a peek into the rehearsal room, with the Assistant Director and members of the cast looking at moments from the play. They will give an insight into how a scene is taken off the page and onto the stage, and reveal the type of exercises and discussions that took place during rehearsals.
SUNDAY 24 APRIL
Show and Tell with AEG presents in association with United Talent Agency
The Guilty Feminist
Royal Shakespeare Theatre
Sunday 24 April, 7.30pm
Tickets from £12.50 available from rsc.org.uk or 01789 331111
Less of a podcast and more of a global phenomenon, The Guilty Feminist is part comedy, part deep-dive discussion and part activism. Hosted by Deborah Frances-White and featuring a different array of world class guests each night, together, they examine our noble goals as 21st century feminists – and our hypocrisies and insecurities that undermine those goals.
With over 95 million downloads in six years, this is the show that proves you don't have to be perfect to be a force for meaningful change.
The Complete Works of William Shakespeare, Second Edition
A new edition of the RSC Complete Works of William Shakespeare will be published on 21 April 2022. Developed in a partnership between the RSC and Bloomsbury Academic, this revised second edition combines exemplary textual scholarship with beautiful design. Curated by expert editors Sir Jonathan Bate and Professor Eric Rasmussen, the text in this collection is based on the iconic 1623 First Folio: the first and original Complete Works assembled by Shakespeare's fellow actors, and the version of Shakespeare's text preferred by many actors and directors today.

This edition presents Shakespeare's plays as they were originally intended – as living theatre to be enjoyed and performed on stage. Along with new colour photographs from a vibrant range of RSC productions, and a foreword by RSC Artistic Director, Gregory Doran, a new Stage Notes feature documenting the staging choices in 100 RSC productions showcases the myriad ways in which Shakespeare's plays can be brought to life.
The Complete Works of William Shakespeare will be available to buy in the RSC's shop in the Royal Shakespeare Theatre and online from 21 April. It is available to pre-order now from shop.rsc.org.uk