Festival Theatre, Edinburgh – until 29 October 2022
Reviewed by Sara McGuire
5*****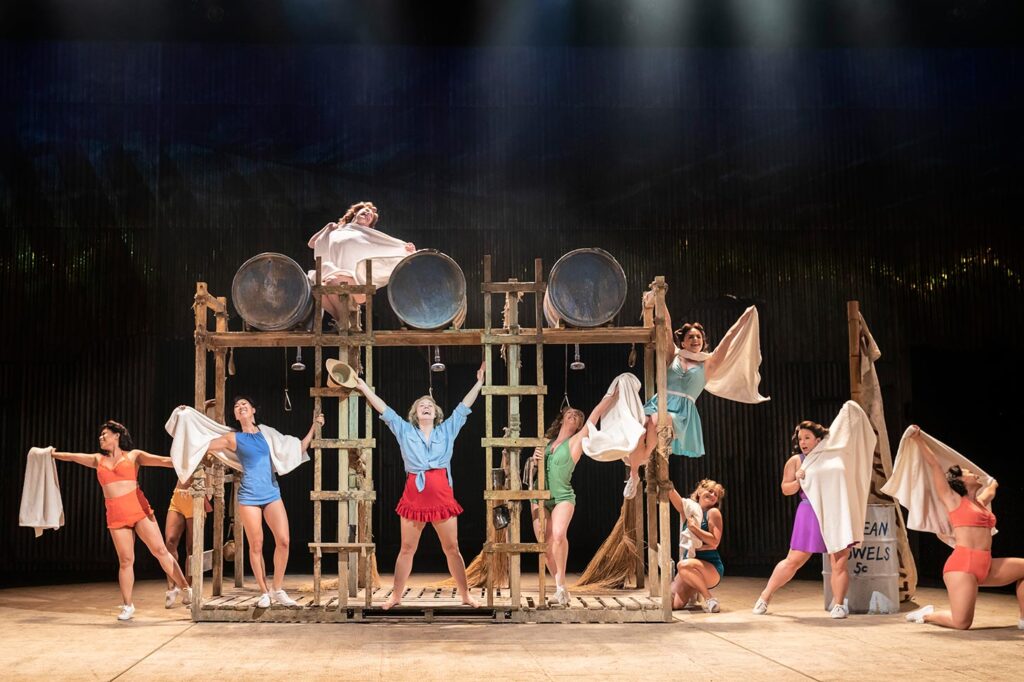 I'm not a huge fan of musicals but this outstanding production of Rodgers & Hammerstein's South Pacific by Chichester Festival Theatre Production won me over instantly. Bursting with life and pops of colour every single person gave their all belting out well known classics like Some Enchanted Evening and There is Nothin' like a Dame throughout the show! 
The plot at first seems to be just a simple love story played out on an exotic island set during WWW2 but Oscar Hammerstein previously acclaimed for his sensitive and courageous treatment of racial prejudice uses South Pacific to highlight his views. You've got to be Taught beautifully sung by Emile de Becque (Julian Overden) and Lt Joseph Cable (Rob Houchen) in the second act makes this very clear. 
The charming revolving sets transport you straight to exotic island life. They ooze energy, vibrancy and colour (Peter McKintosh) and Howard Harrison in charge of lighting creates some almost perfect moments where at one point the stage is awash with candlelight and soft red hues.
This production is full of sparkling powerful performances and especially from leading lady nurse Nellie Forbush (Gina Beck) and leading handsome man Emile de Becque (Julia Ovenden). After falling in love and singing I'm in Love with a Wonderful Guy the charismatic nurse runs off after finding out he has mixed-race children. The moral of the story is love wins out after all as thankfully she has a change of heart just in time. 
My favourite moments were when Liat, Bloody Mary's young, beautiful and innocent Tonkinese daughter (Sera Maehara) opens and closes the show. Her stunning dance and movement captivated me from curtain up and had me hooked. Ann Yee's choreography and movement direction provided dynamic and memorising routines keeping the audience entertained all night. 
Another highlight for me was when the stage filled with ladies alongside Nurse Nellie Forbush (Gina Beck) in fun colourful swim wear belting out I'm Gonna wash that Man Right outa my Hair in true chorus fashion.
I can't end without a big shout out to the brilliant orchestra directed by Jon Laird, who brought so much energy to every show stopping moment!