World renowned mezzo-soprano Christine Rice will perform in the intimate 120 seat venue,
Ustinov Studio in Bath
PHAEDRA
by Benjamin Britten Sung by Christine Rice
MINOTAUR
by Kim Brandstrup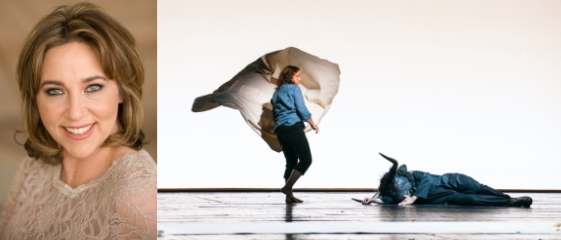 Ustinov Studio, Bath
Friday 12 August – Tuesday 23 August
The second production of Deborah Warner's inaugural season as Artistic Director of the Ustinov Studio is a sensational double bill from two masters of their art. Christine Rice's award-nominated performance of Benjamin Britten's Phaedra is presented alongside the world premiere of a new dance piece from Olivier Award-winning choreographer Kim Brandstrup.
Following the success of Deborah Warner's production at the Royal Opera House in 2020, music director Richard Hetherington and Olivier Award-nominee Christine Rice, one of the leading singers of her generation, re-imagine Britten's intense and erotic work for the intimate space of the Ustinov Studio.
On the day of her wedding to Theseus, Phaedra catches sight of his young son Hippolytus. Consumed by lust and a longing that she knows cannot be requited, death will be her only escape. The scalding power of Britten's score pushes Phaedra towards her doom in a remarkable and thrilling drama.
Ariadne, the sister of Phaedra, is the inspiration for Minotaur, a newly commissioned piece from Kim Brandstrup, renowned for his work over four decades with the Royal Ballet, New York City Ballet, English National Ballet and Rambert.
Often depicted as a creature of great strength and masculinity, the Minotaur is also trapped, isolated and abandoned. As the Greek heroes journey into the labyrinth to face the monster, Ariadne stands by the entrance to the maze. She wheels out the thread that will secure – hopefully – a safe return.
The cast includes Royal Ballet dancer Tommy Franzen.