Richmond Theatre – until 1 October 2022
Reviewed by Carly Burlinge  
4****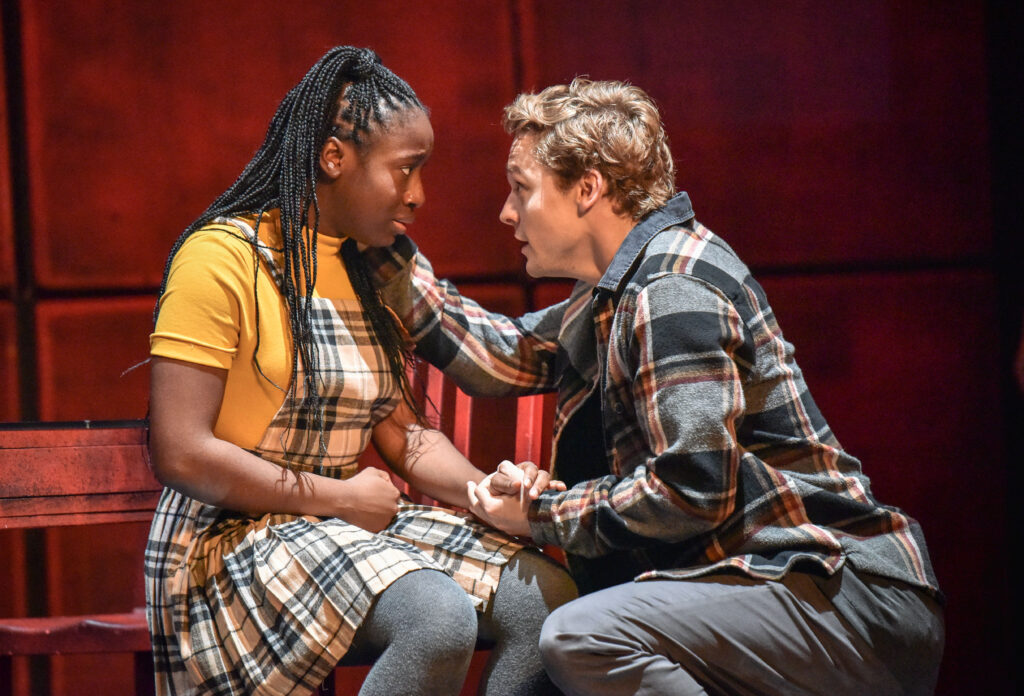 Richmond Theatre brings you Noughts and Crosses written by the award-winning writer Malorie Blackman adapted by Sabrina Mahfouz.  
Sephy (Effie Ansah) is a Cross – A rich girl from a high classed family, whose father Kamal (Daniel Norford) works as home secretary within the British Government. Her best friend in the world on the other hand is Callum (James Arden). The son of the housekeeper that works for Sephy's Family and is a Nought, meaning for them, their worlds are very much divided. With The Crosses being Black people having power and wealth and the Noughts being White people undervalued – and poverty-stricken. But as this friendship grows also does their love for one another and when they are told to stay away from each other due to a disagreement and Callum's mother being fired. It becomes almost impossible for them to stay apart and they begin to meet in secret for three years to continue what they both hold so dearly to one another. 
But as situations arise and these two very different worlds collide is their friendship and romance enough in a world full of privilege and power, terrorism, racism and distrust that so desperately want to keep them apart. 
The staging opened with a very powerful statement and symbol of noughts and crosses hanging over the middle of the stage in red lighting alone in darkness.
I especially enjoyed the dramatic moments on stage when all went into slow-motion using simple props around the stage to make the whole scene intense with strobe-lighting to really give a full affect.
Noughts and Crosses offered a compelling thought-provoking drama regarding the struggle within social-divide that was effective and gripping to watch. I enjoyed this production from start to finish definitely one to go and watch.