Northern Ballet announce UK tour of
Tortoise & the Hare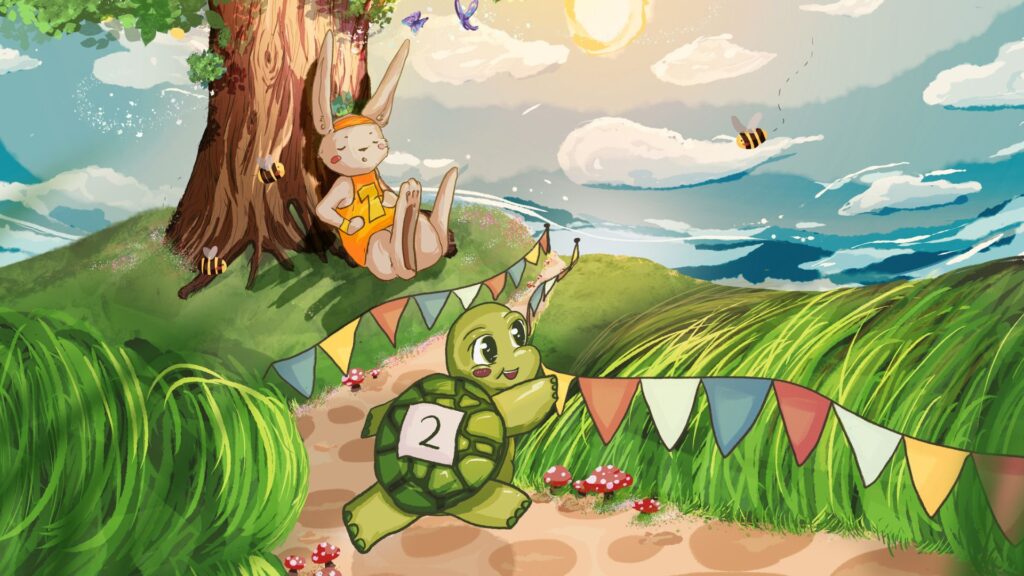 Touring UK wide 27 January – 29 May 2024
Northern Ballet's heart-warming children's ballet Tortoise & the Hare will tour to venues across the UK in spring 2024.
The production will open in London at the Royal Opera House's Linbury Theatre from 27 – 29 January 2024. Between 12 February and 26 May, the children's ballet will then embark on an extensive UK tour, travelling to Leeds, Buxton, Aylesbury, Stoke, Goole, Barrow, Huddersfield, Crewe, Corby, Oxford, York, Durham, Harrogate, Newcastle, Doncaster, Hartlepool, Hull, Barnsley, Mansfield, Middlesbrough, Bridlington, Bradford, Berwick and finally Edinburgh.
Tortoise & the Hare is a re-imagining of Aesop's much-loved fable of a Tortoise who, tired of being teased for his slowness, challenges a speedy Hare to a race.
Running for approximately 40 minutes, the colourful production has been created especially for children aged three and above and their families. It is designed as a way for them to experience live dance, music and theatre together at an affordable price.
Many venues include a relaxed performance which, whilst open to anyone, aims to reduce anxiety around theatre visits to help everyone have an enjoyable time. They may benefit people with sensory or communication difficulties, or a learning disability. For the first time there will also be two audio described performances and accompanying touch tour during the run at Northern Ballet's home theatre, the Stanley & Audrey Burton Theatre in Leeds.
Tortoise & the Hare is just one in Northern Ballet's award-winning series of children's ballets which have toured to theatres, schools and community centres across the UK.
Choreographed by former Northern Ballet dancers Dreda Blow and Sebastian Loe, Tortoise & the Hare premiered in 2015 and was the second children's ballet by the pair. Their 2012 Ugly Duckling was later adapted into a BAFTA winning programme for CBeebies. The production includes an original score composed by Bruno Merz, set designs by Ali Allen and live music performed by members of the Northern Ballet Sinfonia.
Some venues are now on sale. For more information, on-sale dates and details on how to book, please visit northernballet.com/tortoise-and-the-hare