London Coliseum – until 27 August 2022
Reviewed by Claire Roderick
3***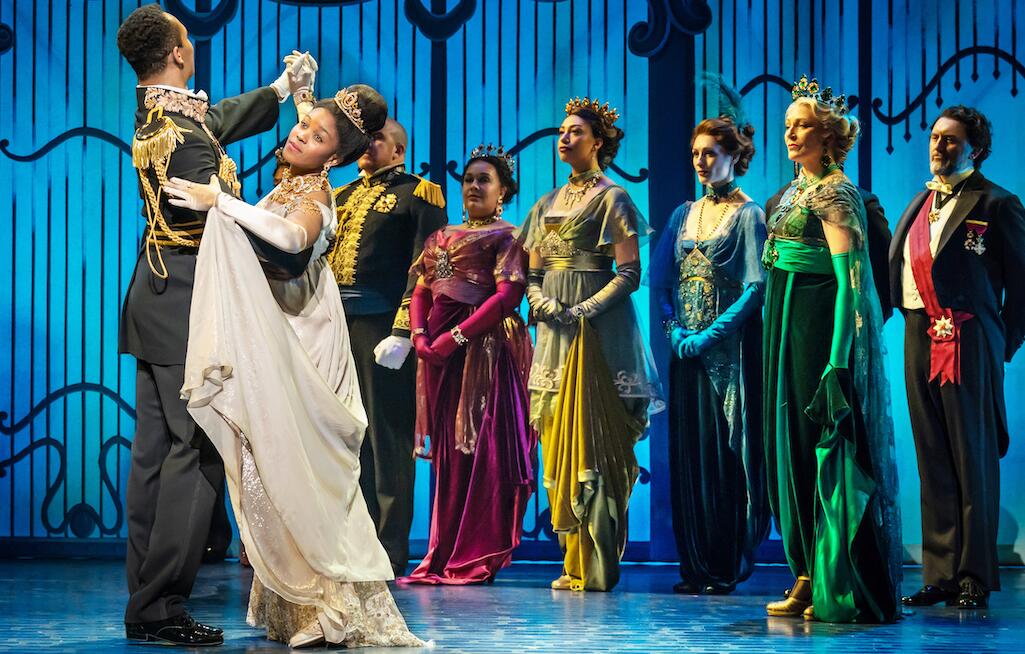 The Lincoln Center's production of My Fair Lady attempts to be a sumptuous affair but feels a little lost in the Coliseum. It has been 21 years since the show has been in the West End, and Bartlett Sher's production is a safe bet for the summer season.
Lerner and Loewe's magnificent music and lyrics stand the test of time, with many overheard interval chats about forgetting how many wonderful songs there are in the show. Lerner's book, with the archaic and pompous arrogance of English gentlemen remaining true to Shaw's play and highlighting the comedic immaturity of the men. Bartlett Sher's reverence of the original musical means that there is no change to any character – a missed opportunity to make Freddy less of a lapdog and present Eliza with the choice of a loving relationship of equals instead of being a piece of property or mothering a man-child? Any change to Freddy would be welcome, as here he is a buffoonish, empty headed toff stalker.
The sets vary from an over-detailed study (leaving me wondering if the cast can actually be seen against the busy backdrop from the balcony) as part of a revolving house set to minimalist street scenery that appears to be from a different production, making it feel as if all the money was spent on Higgins' house and the rest was an afterthought. Perhaps this choice reflects Higgin's busy mind and self-centredness, but even then, it feels a bizarre decision. The Ascot and ball scenes begin promisingly enough, but soon become bland and static imitations of the film. This will probably delight the audience members who want to see a live version of their favourite film, but makes you wonder whether the acclaim for the New York production was driven by nostalgia.
Disappointment in the direction aside, there are some stellar performances from the cast. Amara Okereke makes her mark as Eliza – her beautiful vocals soaring in I Could Have Danced All Night and showing great comedic chops in the Ascot scene. Harry Hadden-Paton is wonderful as Higgins, becoming ever more frenetic as his world and beliefs are threatened by Eliza and managing to make Higgins more vulnerable without diluting his unlikability. Malcolm Sinclair is a delight as Colonel Pickering and Vanessa Redgrave has a ball as a physically fragile but VERY sharp Mrs Higgins.
One for the nostalgists, this My Fair Lady is… fair – professional, some amazing performances, but lacking that magical touch.